DEI in practice – Reasonable Accommodation
None of us ever intentionally sets out to discriminate against our employees. But it happens. A LOT. The above are just a handful of actual complaints brought before the Workplace Relations Commission (WRC) – the statutory body in Ireland. Each case is against an employer who did not meet their legal obligations to employees living with disabilities and/or mental health difficulties under the reasonable accommodation provision.
These employers all paid a proportionately high price. They spent time and money on expensive and lengthy legal proceedings. And potentially suffered irreversible reputational damage. More importantly, their inaction led to unnecessary suffering and harm to the individuals involved. To avoid the same, you must diligently consider reasonable accommodation as part of your diversity, equity and inclusion (DE&I) agenda. Here's a summary of what you need to know.
What does reasonable accommodation actually mean?
When it comes to DEI, employers in Ireland have specific responsibilities under the law. The Employment Equality Acts 1998-2015 (EEA) mandates that your workplace provides reasonable accommodation to put full-time, part-time and temporary employees with disabilities on an equal footing with non-disabled co-workers. This applies to the public or private sector, vocational training bodies, employment agencies, trade unions, and professional and trade bodies.
According to the National Disability Authority (NDA), reasonable accommodation, by definition, is practical measures and effective adjustments implemented to overcome barriers experienced by people living with disabling physical, learning and/or mental health conditions. It's intended to help such employees at all stages of employment, including recruitment, training, progression, retention and re-entry. 
Barriers are experienced differently by individuals, and measures to overcome them are role and workplace-specific. Physical barriers usually require visible structural modifications like ramps, hearing loop systems, signs written in braille, and wheelchair-level facilities. 
Organisational barriers tend to need adjustments to working practices, for example, the use of assistive technology, flexible hours, work-from-home, and capability-matched duties. On the other hand, attitudinal barriers are generally addressed by workplace equality and inclusion policies, contracts, codes of conduct and awareness training. 
In HRLocker's download section, you can find guideline documents, employee handbooks, policy templates, principles and behaviours frameworks, all essential documents your organisation should have in place. Find everything you need to know: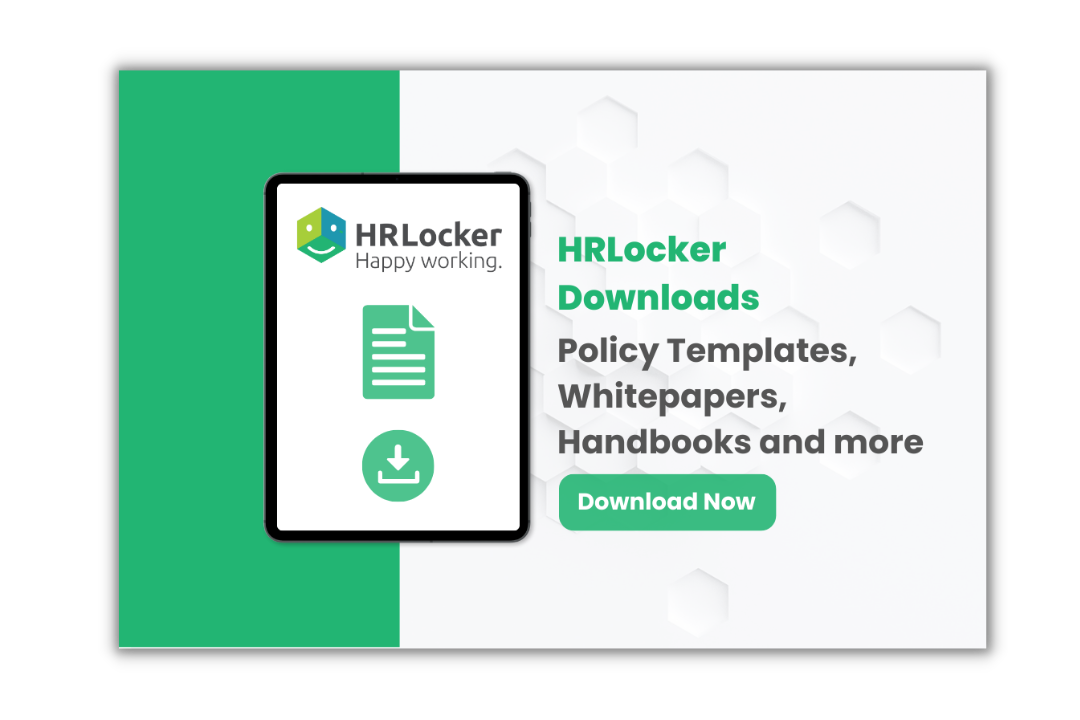 Employer Obligations
Reasonable accommodation doesn't mean you have to recruit, train, promote, or retain people who don't have the capacities needed to do a particular job. BUT – and it is a big but – the law makes it clear; you cannot decide a disabled person is incapable without diligently considering how you could offer support to overcome additional needs. Meaning your organisation must duly engage with the reasonable accommodation process.
An effective and seamless process typically involves four key stages: request, evaluation, implementation and monitoring. Overcoming the most common obstacles at each step relies on timely, respectful, and confidential two-way communication. This means you must show a level of stigma-free understanding and non-discriminatory awareness. You must also demonstrate a commitment to your legal obligations throughout. 
You can learn more about the complex and multifaceted reasonable accommodation process in the NDA's Reasonable Accommodations: Obstacles and Opportunities to the Employment of Persons with a Disability report.
Reasonable accommodation provision depends on an individual's unique needs and the resources available at a particular organisation. Evidence-based good practice proffers some general principles. Top of the list is striving to provide a safe and inclusive environment that promotes disability disclosure. 
Measures include assigning equal weight to visible and hidden disabilities and affirming commitments in written contracts and disability-positive action plans. Taking positive action during recruitment processes and showcasing senior-level role models with disabilities are similarly promoted. As is awareness and equality training for all staff regardless of seniority and, where possible, skilling an appropriate person to act as a disability liaison officer.
The EEA allows for certain concessions under what's called a 'disproportionate burden'. This means that if implementing particular accommodation measures would cause your organisation to suffer significant hardship, it is unreasonable to expect you to provide them. The financial cost, time burden, impacts on productivity and the size and resources available to your business are all taken into account.
Before inciting a disproportionate burden, you must, however, explore possible alternatives. For instance, if you can't afford to make permanent structural alterations to accommodate wheelchair users, you could apply for any available public funding or local enterprise grants. Failing that, you could find a cheaper, more workable option, like supplying a foldable wheelchair ramp for use as and when needed. 
Why Reasonable Accommodation Matters
Aside from the obvious avoidance of legal proceedings, costly sanctions stemming from breaches, and having your business' name dragged through the mud, complying with reasonable accommodation carries with it a range of benefits to the business.
Creating policies and practices in line with reasonable accommodation shows you're proactively building a culture of equality and inclusion. A culture that supports workers and promotes broader human rights. Improvements in productivity, happier working environments, increased innovation, problem-solving and effective decision-making are just some of the great knock-on effects you can expect.
By sending out the message, you're a positive and progressive workplace staff morale will soar and, as a result, you'll find it easier to retain skilled workers. One study showed turnover was 7.7% lower for Irish businesses that capitalised on equality and diversity systems in conjunction with other high-performance work systems. 
By actively seeking and engaging candidates with ranging disabilities, you'll build brand recognition and be able to draw from a broader pool of motivated and qualified talent. In attracting those with different backgrounds and experiences, you're better placed to meet the needs of your diverse customer base. 
It's safe to say that when it comes to reasonable accommodation, you have as much to gain as workers with physical, mental and learning difficulties. The majority of changes are simple and inexpensive but go a long way to improving workplace diversity, equity and inclusion and, by extension, promoting a fair and inclusive society for us all. 
Enquire about using HRLocker in your organisation in 2023
Book a Demo