HRLocker Vaccine Status Tracker
Vaccine Status Tracker is HRLocker's Online Covid 19 online vaccination tracker designed to help you to track and manage your staff and team's vaccinations during the global roll-out of Covid-19 vaccinations. Going into the future, we may need to store relevant information pertaining to staff vaccinations, so for this reason, we've developed and enabled a Vaccine Status Tracking feature inside HRLocker to make this easy for you. As the global vaccination roll out will be gradual, you can add employee vaccination updates as you go and edit as more of your people get vaccinated. When you need information like data or reporting on employee vaccinations, you'll be glad to know that HRLocker has also developed a full reporting tool.
---
---
---
Vaccination Tracking for Employers
---
By using HRLocker's vaccine status Tracker, you can upload any and all supporting documentation for safe keeping and to easily find it in future at the bottom of the vaccination tracker.
As with all new features, we have made the Vaccine Status Tracker fully reportable. Simply head to your employee reports area and find a pre-made Vaccine Status Report.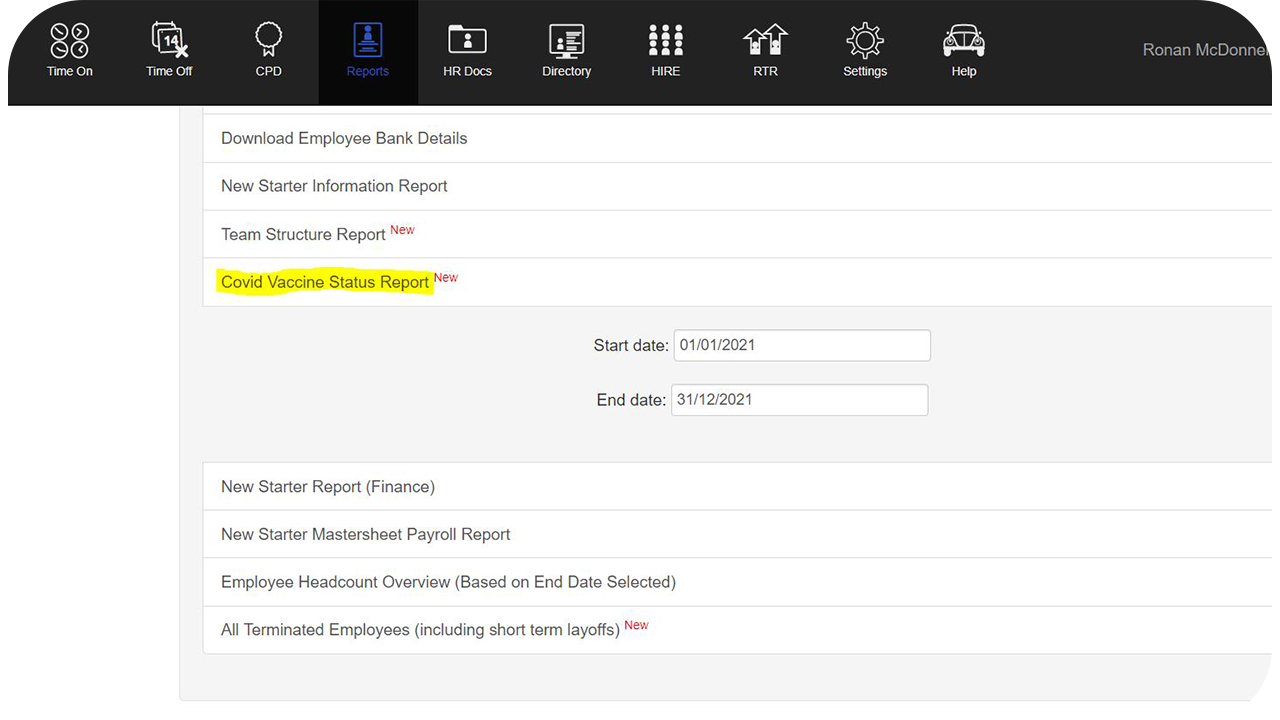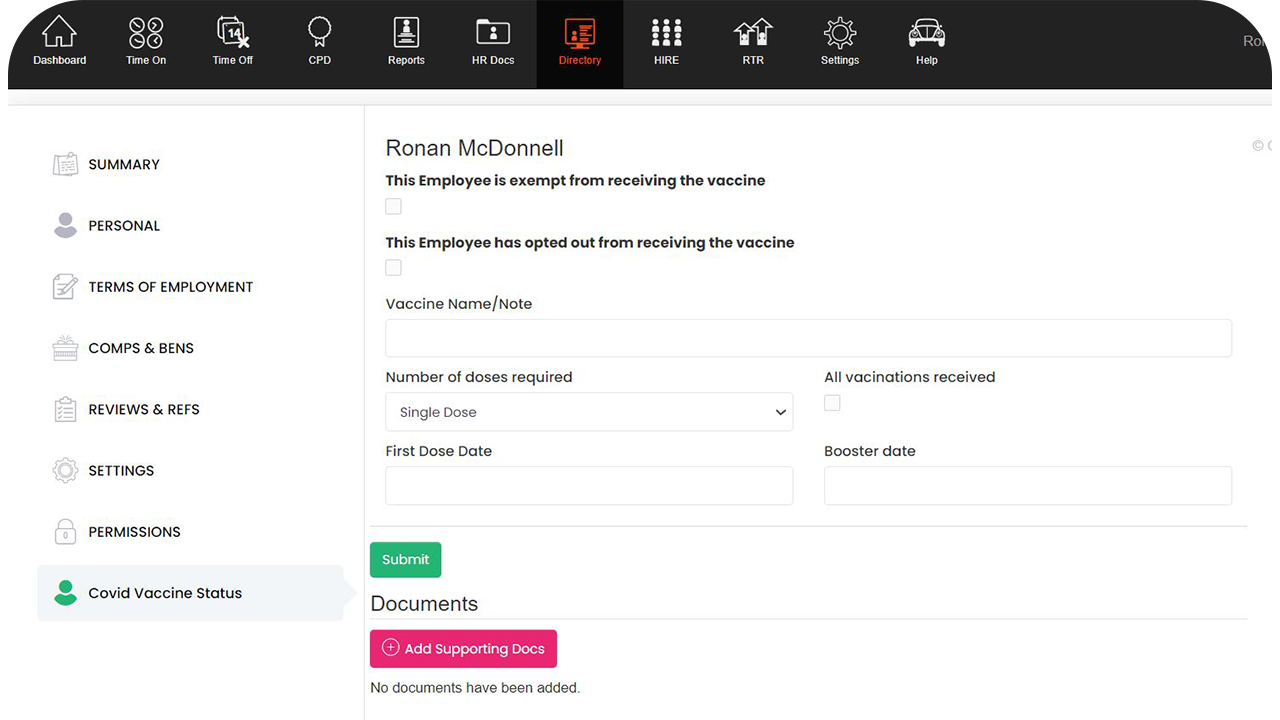 ---
Record COVID-19 vaccinations seamlessly and securely
---
You can use our vaccine status tracker to easily note and track the name of any vaccination received and record how many doses are required. You can also record the specific dates of vaccine dose 1 and dose 2 if applicable and of course, you can confirm if all vaccinations have been received.
You can also note if an employee is exempt from receiving the vaccine or has opted out of receiving the vaccine.
Vaccine Status Tracker for Employees
was last modified:
May 13th, 2021
by