Douglas Adams wrote the answer to Life the Universe and Everything is 42. But what is the answer to remote working? Is it 28?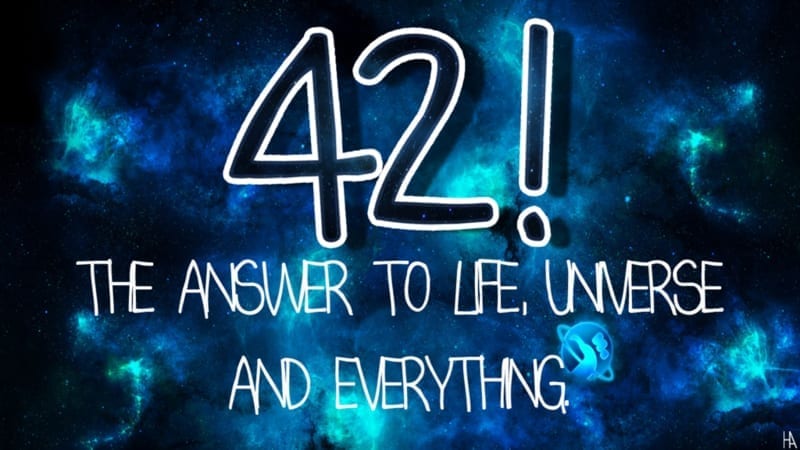 I am working from my home office for the past 10 years, where HRLocker has developed and grown. We have talked about how to create a more distributive workforce and an effective remote working policy for years. Now, this decision is the only way forward for a lot of organisations. We ask the question: 'Can remote working become a viable business solution when this is all over?'
Here are 28 reasons of how remote working will change the world…
Benefits of remote working:
1.  It helps the housing crisis when people can choose where to work. remote working allows employees to log on to systems no matter where they are.
2. Your employees can reduce their carbon footprint – good for the climate!
3. People are less stressed because they have no commuting time stress.
4. Office cost will reduce significantly (We still pay high rates for our small office)
5. Heating and lighting costs are considerably lower.
6. According to many sources such as Forbes, remote working increases productivity (but you need to trust your employees)
7. When you trust your employees and remote working works well, it will lead to better retention rates. (this may change if remote working becomes the norm)
Things that become more important:
Scheduled "groove meetings" to catch up. (we got this term from 'An Everyone Culture'- our bible at HRLocker!)
Make sure you have video meetings as an option, (your extrovert employees will need this, while introverts will not be so quick to use video).
Establish this as a work practice (if internet bandwidth permits you must turn your video on at meetings, it's a great exercise to look back on to see who's participating too much or too little)
Make sure each person has a workspace that works for them free of interruption as much as possible. Ideally, give your employees the same work set up.
Make out a small rule of engagement with the other people living in your house so they understand how working from home should work.
Maybe establish online water cooler or coffee breaks that anyone can drop in on.
Establishing meetups and social catch-ups. A good idea is a dedicated half an hour social catch up at lunchtime this should be a social fun time that people can catch up during their lunch break.
Realtime performance monitoring. Each employee should be able to schedule a 1:1 with their manager anytime outside of the normal review sessions. Dates and deadlines and keeping to these become more important.
Things to avoid or to make happen
(many of these will be the same with office-based employees)
1. Make sure you include a section on working from home in your interviewing process, not everyone wants to do it and many others don't know and struggle with expectations. Providing a remote working policy document is a great idea for recruits to get to grips with what is expected. You can download the HRLocker free remote working policy template for your organisation
2. Ensure your technology allows you to operate. Essentials to work from home are a good laptop or PC, broadband that will be sufficient to suit whatever job you are doing, HR or time and attendance systems so that you can log your working hours and applications such as Slack or Microsoft Teams enables people to message quickly and allow everyone to be responsive.
3. Avoid: Employees thinking they can mind their kids or care for the elderly or infirmed at the same time, remember you are still at work!
4. Holidays should be booked in the same way; employees should always be encouraged to take their holidays as even when you are working from home you still need a break!
5. While working from home creates flexibility it also needs guidelines to work effectively. Taking regular breaks, dressing appropriately (so that you feel like you are in an office environment) and making sure others who share the same living space understand the rules. In my experience, you shouldn't make these rules too many or too detailed.
6. Try where at all possible to keep house maintenance and cleaning to after work hours, "I will clean before I start" is a widely used mantra. The golden rule, if you wouldn't do it in the office, don't do it at home!
7. Fix your working hours and if you are working beyond them you should make sure you know that. The best practice is to work to productivity deadlines and times and not hours. see how HRLocker can help your employees work from home efficiently.
The 7 main things that have stopped remote/home working in the past:
1. People and companies don't like change.
2. Employers don't trust the remote employee to get the job done.
3. Employees try and do many things when home working such as housework, minding kids etc. If home-working is to be effective, working hours must be just that…. working hours.
4. Lack of trust.
5. Lack of control. By having everyone work in the same building, some managers feel they can better monitor work by being present to make sure that their employees are staying on target.
6. The need for presentism. Even though there are great technologies like video conferencing and messaging that allow remote employees to stay connected to the office and each other, some feel that it is not the same as having a team work together in the same room.
7. If I am not in the office, I will not be considered for promotion?
(Both 6 and 7 vanish as soon as remote/homeworking becomes the norm.)
In summary, the future of work has put remote & home working at the centre of the 'future of work' strategy, alongside adult development.
If the one good thing that comes out of this Covid-19 epidemic is to normalise remote or distributive teams. Unwittingly, Covid-19 will have changed the landscape of traditional work patterns and made the future of work unrecognisable from the past. The Industrial Revolution is over, and the Entrepreneur Revolution is underway. So, in the words of Daniel Priestly in his book "The Entrepreneur Revolution" it is time to engage your entrepreneurial brain and leave your Lizard and Monkey brain behind.
Or could 28 be the answer rather than 42?
Sign up today for a  free 14-day trial
HRLocker is easy to set up, easy to use and can go live in less than 24 hours. We have excellent customer support
HRLocker is a cloud-based people, recruitment & performance management system. It enables companies to streamline their people management & recruitment processes. Our system has lots of features like timesheets, holiday & absence management, training development, employee data, performance reviews & recruitment modules.
The future of work post Covid
was last modified:
October 20th, 2021
by