HRLocker's newest feature HRLocker Real Time Reviews allows companies to schedule, conduct and record Employee Reviews plus gather valuable insight into staff morale by gathering Employee feedback.
Book a call with our HRLocker team to discuss how HRLocker can help you to revolutionize your performance management from the now becoming out of date focus on annual appraisal to a real time system of regular catch ups, keeping employees happier and more engaged.
Choosing to implement effective Performance Management System software is arguably the most efficient way to invest in your company's talent. (Note: there's a growing trend for PMS to be termed Employee Performance Engagement, or EPE instead). By keeping your team engaged with your wider business goals and with what skills they can develop, you will achieve alignment and satisfaction across the board.
Identifying talent is one thing, but keeping employees interested and constantly developing is another.  Ensure employee morale is in check and keeping them happy is critical to productivity. Disengaged workers WILL look for work elsewhere – and, worse, discontent can spread like wildfire through an organisation, leaving you with employee retention issues and likely spooked customers too.
In employee management terms, focusing on the team you already have – rather than solely investing heavily in vacancies you have yet to fill – is the best way demonstrate to your team that their contribution is valued.
We have made our new performance management so that it catches both sides of the story with employees offered the chance to record their feedback and sentiment and have it stored as a permanent record easily accessible to refer back to. We have also made it so that employees can request to reschedule a review if they need to meet urgently or cant make the scheduled time.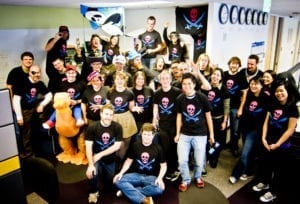 Smiling pirates make a happy crew!
Pirate day  in the office! Image under CC license via cjmartin
Employee Engagement Performance – Something to strive for
We believe that allowing your line managers to time-effectively set and monitor clear objectives for each team member and evaluate how those objectives are being carried out via performance management is the most efficient methods of keeping a good spirit and coordinated effort.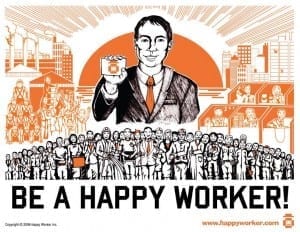 Image under CC via personeelsnet
So, what about metrics: Performance Management KPIs and measuring ROI
Key Result Areas (KRAs) should be assigned individually and expressed with weightage in percentages relative to the 'perfect outcome'. Therefore a set weight expressed in line with actual level of accomplishment in % gives a final KRA scoring. These actions can be completed and compiled in a report that is stored as a digital record attached to the relevant review.
Some tips for setting and measuring company and employee goals:
Set goals at the end of Q4 inline with commercial goals for following year.
Write REALISTIC goals WITH the employee for better buy in and comprehension of expectations – ensure staff have the tools they need to perform these functions
Don't set too many goals – keep the amount of indicators reasonable and time effective to both record and analyse.
Review goals at least quarterly to monitor progress and trigger corrective action plans to remedy under performance – if you want to see real progress don't leave these to annual interviews
Use the Real Time Reviews smileys to track how employees are progressing on their goals.
Instigate some official channels to communicate praise and acknowledgement of goal completion
Structure compensation and any appropriate remuneration increases inline with targets
Use Performance Management Software like HRLocker Real Time Reviews to track and monitor appraisals and to streamline and standardize the way your management run reviews and record progress – don't leave this to old-fashioned paper templates and filing systems or disparate documents across shared folders or internal networks. Make your life easier!
If you integrate with a CPD (Continuing Professional Development) software or integrated HR system even better!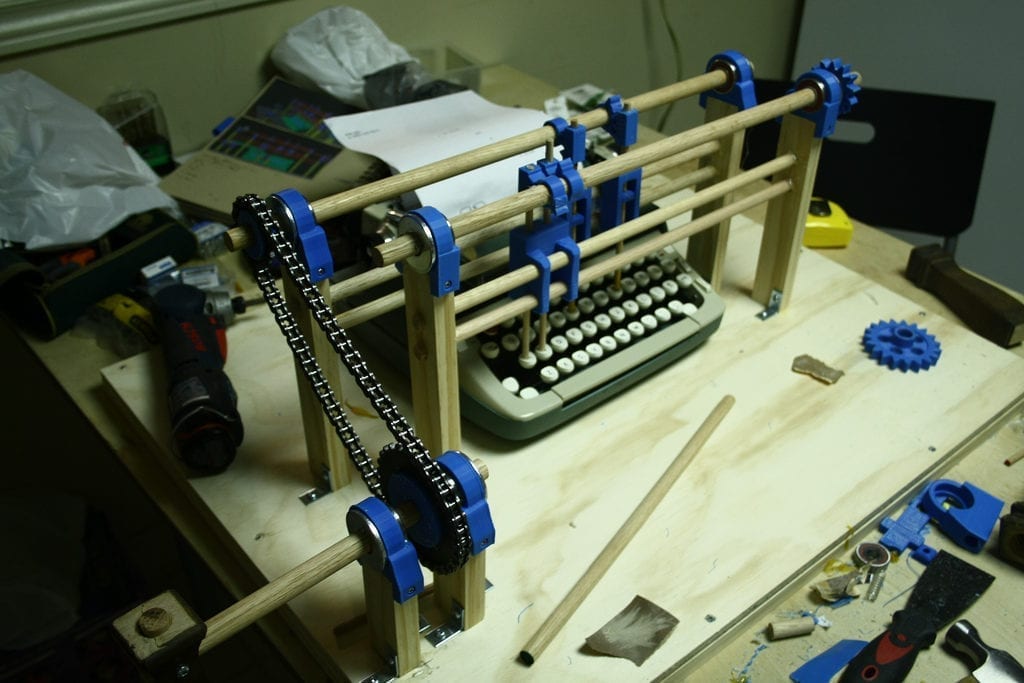 We believe if you make a system, make it usable! We have put tasks as king in Real Time Reviews allowing admins managers and employees to keep the review system on track!
A great PMS system is of no benefit if management cannot use the system adequately! Keep it simple and train managers in being effective and giving and receiving feedback from their teams.
If you feel ratings systems are not the right fit for your workforce, then there are still key issues to consistently address in regular reviews – and regular reviews scheduled by your HRLocker Real Time Reviews software will 'force a conversation' that keeps management and staff engaged in regular dialogues about overall improvements in performance.
6 Questions to ask in performance management reviews:
(For forward-thinking organisations with clearly communicated strategies)
Please can you outline what your objectives are within the organisation?
What is this organisation's strategy – how does your function fit into that?
How well would you describe that you are doing in line with the direction of the overall and individual strategies?
What are your priorities in terms of what to achieve in the coming period?
How well equipped are you to deliver those goals?
What do I, as your line manager, need to do to help you achieve those aims?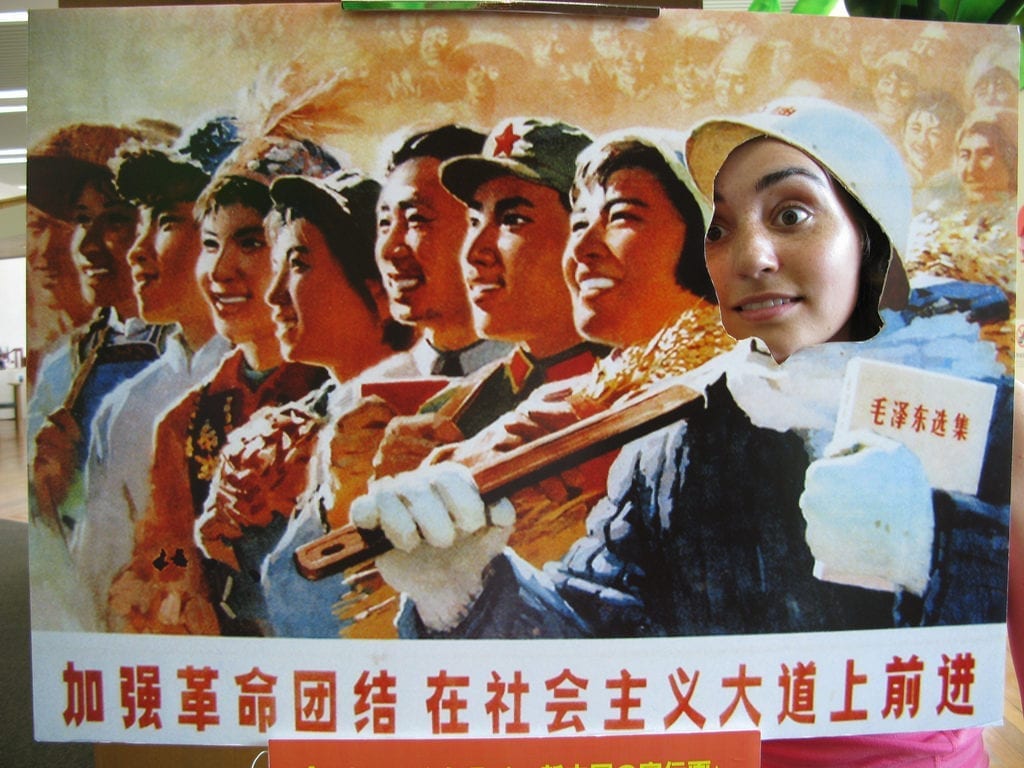 BUYER MYTHS ON IMPLEMENTING PERFORMANCE MANAGEMENT SYSTEMS:
MYTH: Implementation and operation of the PMS requires time and effort.
BUSTED: Not so if you use automated processes or software systems in the cloud, in fact if you are an HRLocker customer on our Premium & Premium Plus package HRLocker Real Time Reviews is included already!
MYTH: PMS implementation is expensive in license fees, rentals and staff time in implementing and training
BUSTED: Our fast and easy-to-deploy cloud employee management software solution allows fast introduction and management of PMS processes.  We also allow for easy collaborative file sharing and commenting by management. Our system encourages employees to feel valued with their ability to provide feedback.
Combined with the smart use of task reminders and scheduling means reviews are not missed, regular dialogue and team spirit kept high with praise and reward given when due and corrective actions flagged early. Our HR software offers other capabilities built in, such as applicant tracking, timesheet and absence/staff time off/holiday tracking all deliver further value.
MYTH: PMS is for larger companies that have dedicated HR departments
BUSTED: Line managers in almost any size of organisation can leverage economical HR Software for Performance management at surprisingly low costs per head and even claim these costs on expenses via their credit cards.
MYTH: Our IT department will need to investigate how cloud-based HR software can integrate with our current systems.
BUSTED: No! If you have no existing HR system, our secure, compliant SaaS (Software as a Service) solution is perfect and needs no complicated roll-out or implementation. Think of it more like signing up for a Virtual HR Employee that offers a time-efficient service, HRLocker is not a complicated system that needs tons of training and testing. SaaS software is constantly updated, scalable up and down as your organisation grows. We pride ourselves on our ability to help companies be secure, compliant and not reliant on hardware or other infrastructure. We make people management easy! 
We have also found that effective performance management encourages employee confidence results and engagement.  Our system encourages employees to maintain their own records, timekeeping and track annual leave with clarity. Its easy to distribute and manage HR documentation & Employee Details or their Continuous Professional Development (CPD) pathways for skills and training. Our system is easy to use and introduce.
MYTH: We can't implement PMS while our organisations is in an unstable phase.
BUSTED: Now, more than ever, is the time to take control, improve morale and get your house in order. Cloud-hosted HR software lets you manage personnel in a flexible, scalable, cost-effective manner to get your 'ducks in a row' and seize control of your team's wellbeing and ensure the company is moving forward in a clear, coordinate fashion.
With SaaS online systems, you are not as heavily invested or committed as old-fashioned or enterprise-level software that is clunky, going to out date fast, expensive and requires a big total commitment. SaaS means you can put expenses onto your OPEX (operating expense) list not CAPEX (capital expense) list and is therefore more tax and cashflow efficient. You don't even need to be the main decision-maker in an organisation to deploy a PMS system to manage your team. If there is no other current alternative in place in your company – just roll it out in your department! (And be seen as a leader and enabler of a system that everyone will likely buy into.)
MYTH: It will take ages for our senior management to approve  HR Software system and related processes
BUSTED: Signing up for a cost-effective cloud system is as simple as saying to your team you're replacing Skype with Slack or that team instant messaging should be by WhatsApp not text from now. This automation can be processed as a departmental or even individual expense and may not necessarily need sign off – in fact taking the initiative might even be smiled upon later when you demonstrate your value and time-saving to the rest of the organisation. So long as your solution provider meets ISO 27001 standards for security of information then you should meet most compliance obligations. There are plenty of departments using different systems at enterprise level as well as within SMEs / SMBs that do not create conflict – having disparate solutions is arguably better than having no across-the-board employee management software in place delivering PMS functionality.
Our system gives you the tools needed to keep your people management and performance on track and easy to run and monitor!
So check out HRLocker Real Time Reviews!
HRLocker was built by People Management professionals and offers FREE impartial advice on Human Resources management issues
HRLOCKER 14-DAY FREE TRIAL 
(No credit card required)
How to Implement an Effective Performance Management System
was last modified:
July 15th, 2021
by