Time on & Time Off Management that allows you to easily Track Holidays and Timesheets
Streamline your Time Managment Processes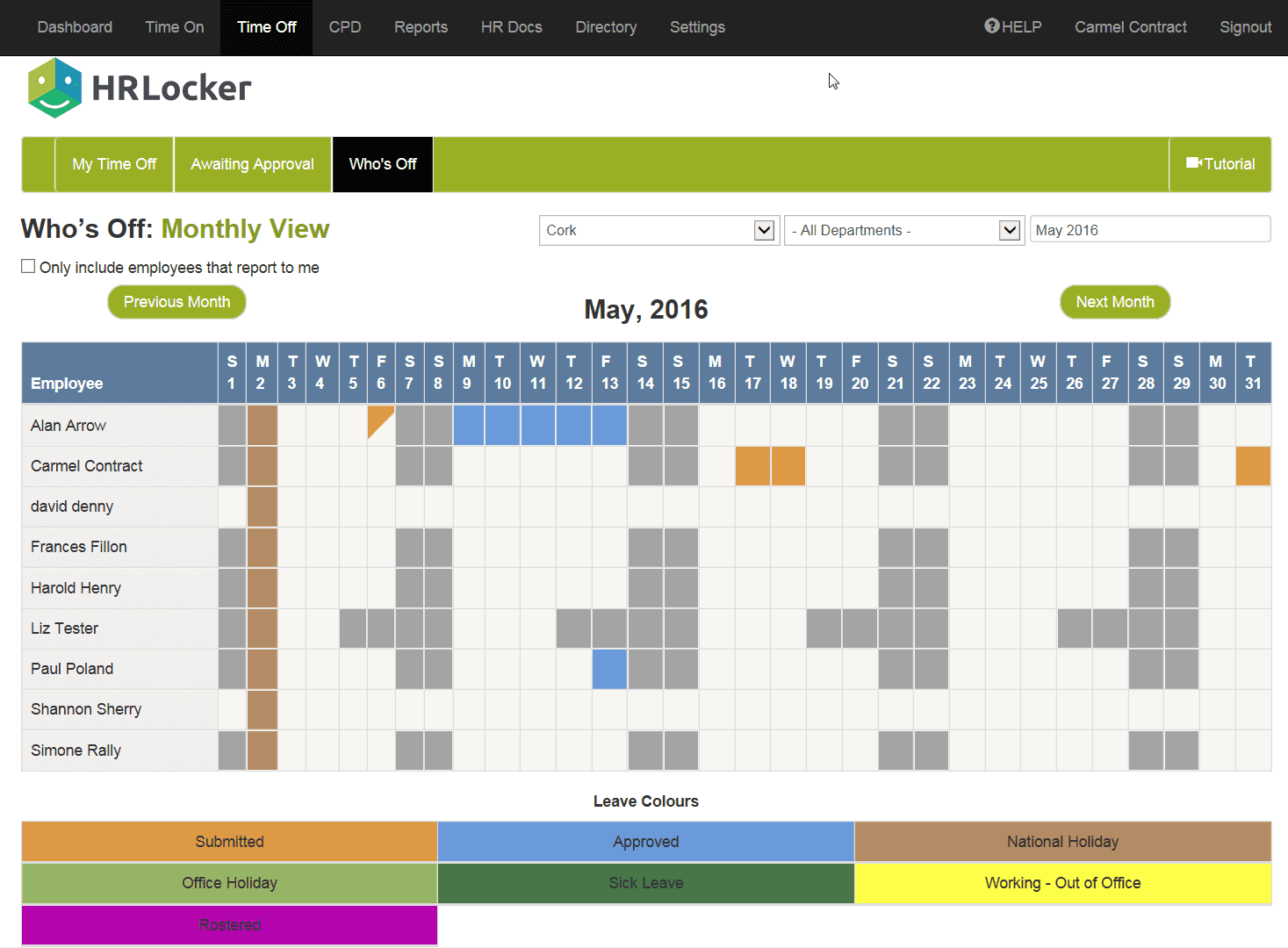 ---
Manage Time-Off for All Employees
Absence management software features designed to flex to your company needs, calculating annual leave accrual on a day-by-day basis for each employee and for the entire company.
Time Off Software Features
See accrued annual leave balances for employees, offices and the entire company.
Maintain accurate records to comply with employment law requirements.
Improve efficiency and reduce admin overheads associated with Excel records and paper-based holiday applications.
Support Your Employees with Timesheet Software that Reduces Administration and Costs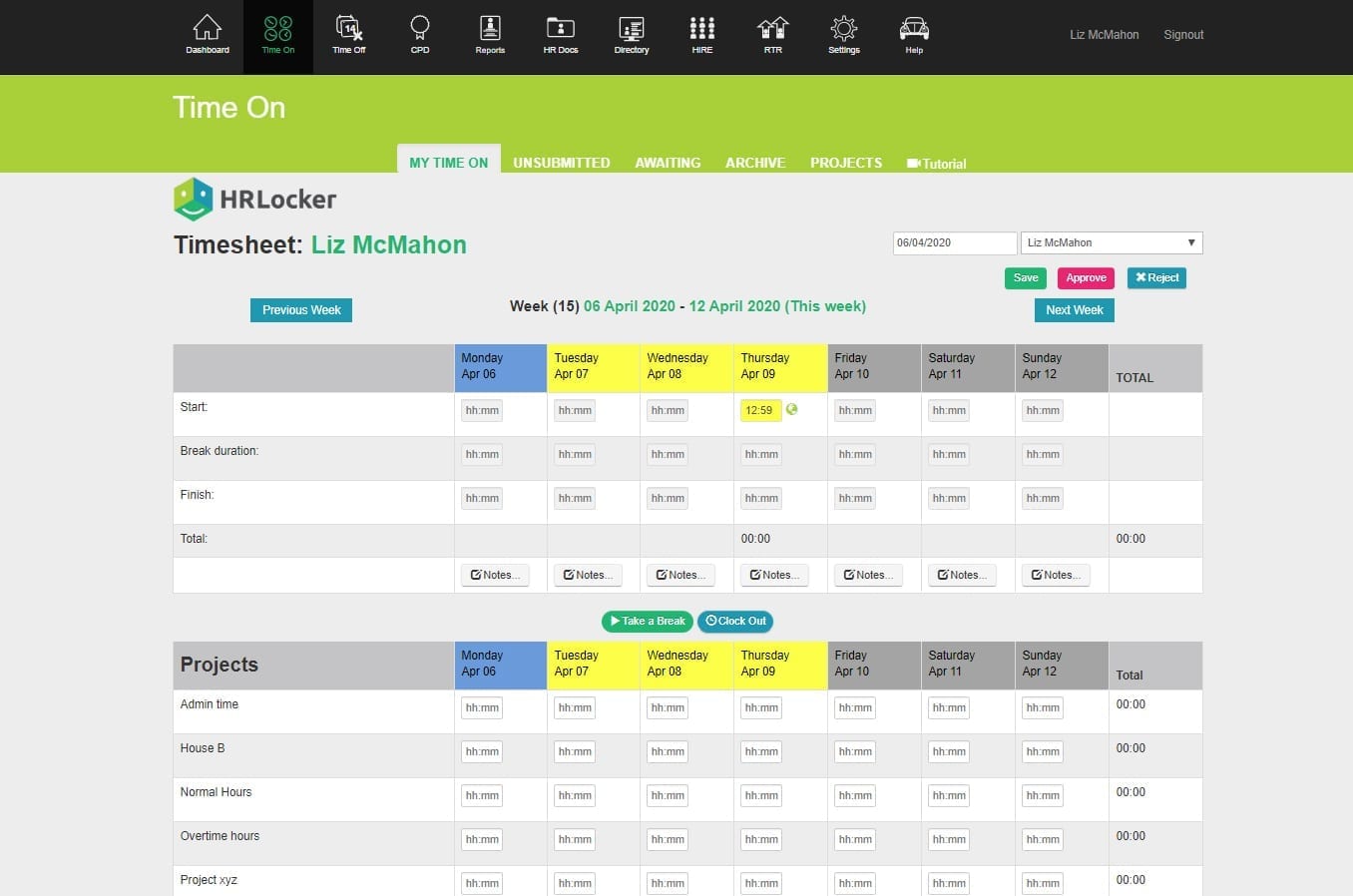 ---
Online Timesheet Tracking Software
HRLocker's time tracking tool allows employees to enter the hours they've worked on a weekly basis and have them approved by a manager.
Free yourself from confusing spreadsheets and save time monitoring employee hours worked.
The easy-to-use HRLocker portal gives peace of mind by eliminating errors caused by clunky, outdated spreadsheet templates.
A perfect automated timesheet software system for small business operators.
Highlights
Timesheets online for employees to easily self-serve and submit
Simple approval and archive process.
Track employee time on individual projects to ensure efficiency.
Free Trial
Start Your Free 14 Day, No Credit Card Required, Trial Now!
Time on and Time Off
was last modified:
January 13th, 2021
by