HRLocker Clock-In Systems
---
---
HRLocker's Voice Activated Application and Tablet
---
---
Contact us today to learn more
---
---
---
We offer a voice activated App, suitable for android tablet. Clock - ins and clock outs feed directly into HRLocker timesheets.


Minimize the risk to your workplace while keeping in line with health and safety protocols & keep your people healthy and protect your business from liability.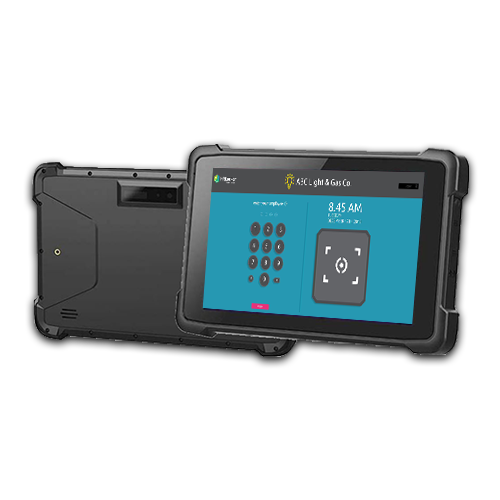 ---
· Android 9.0 Pie
· Qualcomm MSM8953 Octacore Processor
· 4GB RAM and 64GB ROM
· IP65 Water Proof, MIL-STD- 810G
· 4G/LTE
· Dual Channel WiFi 2.4G+5G
· BT 40.
· GPS+BelDou+AGPS
· 8.0" Gorilla Glass Touch Screen
· Capacitive Multi-Touch
· 3.7V/60000mAh Lithium-ion polymer Battery
---
---
All clock-ins are recorded and synchronized directly to HRLocker. Same goes for breaks and clocking out. There is no downloading, moving information or uploading required by you. Let us do the heavy lifting!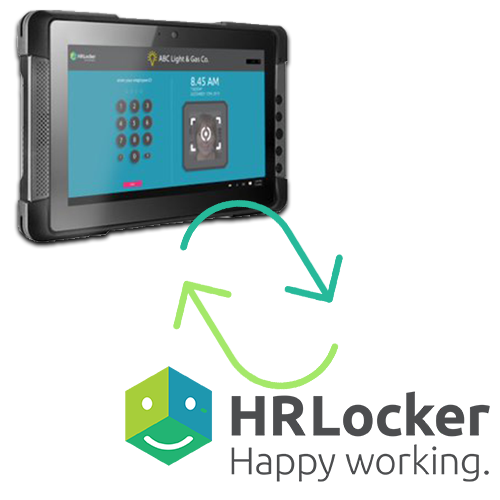 Why choose HRLocker's rugged tablet?

Our tablets come fully preconfigured and set up not only in terms of the hardware but also all required applications are ready to go saving you valuable time!

All hardware is guaranteed. These tablets are made of tough stuff! But any breaks or faults that may occur are covered in this period of time.

Splash Proof & Drop Proof
We are boasting our Gorilla Glass Touch Screen. Oh, and did we mention? It's splashproof too!

We'll get it there safely & speedily! Ready to use and soon as you are.

Most tablets designed for personal use run constant updates and reset settings all the time. With our tablet, we do not run monthly device updates to disrupt your usage.

You get our fulltime care as an important customer. If you have any issues or need some help, just let us know!
Clock In Systems
was last modified:
July 28th, 2021
by