Compensation and Benefits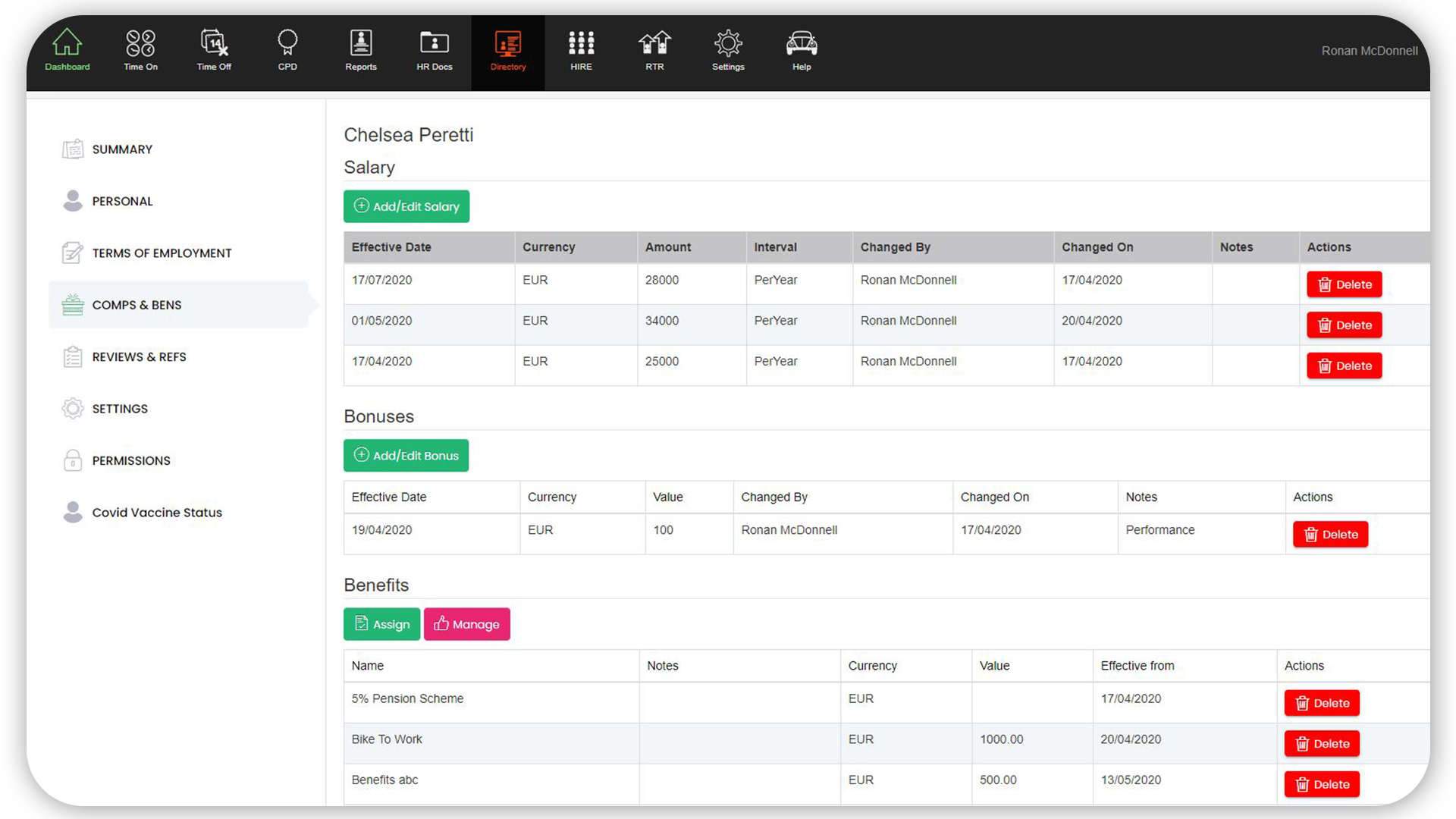 Create, store & track your companys compensations and benefits
In the Comps and Bens section you can manage salary compensation, bonus payments, assets and incentives easily and systematically within your core HRLocker service.
- Integrated compensation management service.
- Easy-to-use, scalable, compensation and benefits software solution that allows employers to assign and track employee benefits across their organisation.
Never mislay an item of equipment again! When adopting remote working, you may need to equip your workers with several office items such as laptops, mobile phones and other equipment which enables them to work remotely. HRLocker allows you to keep track of these within the system. Tracking the item, date they were given out, the cost to the company and the serial numbers
Benefits can be created easily and then assigned at either organisation, office, department or individual employee levels. Reports can be generated from the reports sections. Comps and Bens offers a secure repository to remain GDPR compliant with sensitive remuneration data accessible and manageable only by approved personnel.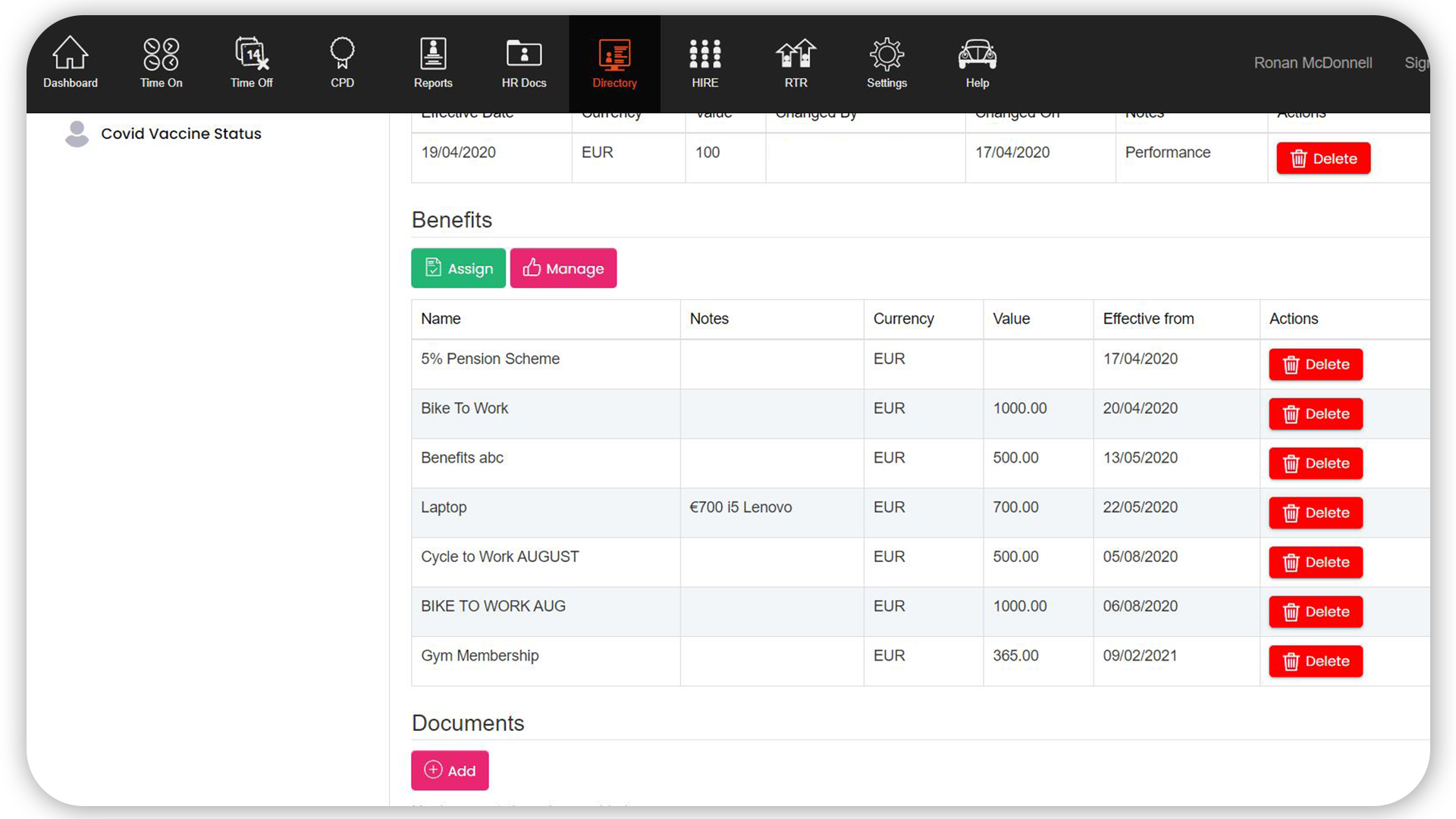 Compensation and Benefits
was last modified:
May 5th, 2021
by