In a significant stride towards promoting workplace equity and providing a safety net for victims, a groundbreaking measure is set to take effect this autumn in Ireland. Victims of domestic violence will soon be entitled to receive their full pay while taking necessary leave from work. This transformative change is a result of the Work-Life Balance Act, recently passed this year, which introduces domestic violence leave to ensure that survivors can access essential support without compromising their employment or income. 
Domestic Violence Awareness
by Women's Aid
The introduction of domestic violence leave is a testament to society's growing awareness of the unique challenges faced by survivors of domestic abuse. This forward-thinking policy, being developed by Women's Aid, aims to provide victims with the opportunity to seek help without fearing loss of pay or jeopardising their safety. 
Minister for Equality Roderic O'Gorman underlines the importance of this initiative, stating that victims of domestic violence now have the chance to access support without putting their employment and income at risk. By guaranteeing survivors their full pay during leave, the government is signalling its commitment to assisting those in need during a vulnerable period in their lives.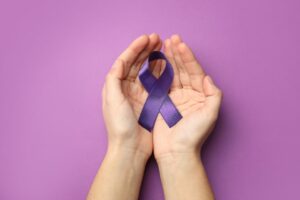 Innovative Measures and Inclusivity for Survivors of Domestic Violence
One of the aspects of this policy is its inclusivity. Any employee who finds themselves in a situation requiring domestic violence leave can avail of this support, regardless of their gender, background, or position within the organisation. Minister O'Gorman emphasises that employees do not need to provide evidence of their situation to their employers, allowing survivors to maintain their privacy and dignity. 
Furthermore, Ireland is poised to become a pioneer among European countries by introducing paid leave specifically for victims of domestic violence. This progressive step sets a precedent for other nations to prioritise the well-being and safety of their workforce. 
While this policy shift may be groundbreaking, it is also flexible. Should an employer refuse to grant domestic violence leave, employees have recourse through the Workplace Relations Commission. This mechanism ensures that survivors are not left without support or avenues for recourse. 
Minister O'Gorman's announcement that the policy will be reviewed after two years underscores the government's commitment to continuous improvement. This review will assess the uptake and effectiveness of domestic violence leave, paving the way for potential extensions to the duration of the leave period. This commitment to evaluation and adaptation demonstrates a forward-thinking approach that aims to refine and enhance support for victims. 
Introduction of Domestic Violence Leave Policy
The introduction of domestic violence leave marks a significant milestone in the fight against domestic abuse and the pursuit of workplace equality. This progressive policy not only provides survivors with the support they need but also sets a precedent for other countries to follow suit.
By prioritising the safety and well-being of its workforce, Ireland's government is showcasing its dedication to fostering a society that champions the rights of all individuals, even during their most vulnerable moments. As survivors of domestic violence gain the reassurance of financial stability during their healing process, we move closer to a world where no one has to choose between their safety and their livelihood.
HRLocker created a Domestic Violence Leave Policy Template to help your company establish a commitment to providing fully paid leave for employees who are survivors of domestic violence. 
Enquire about using HRLocker in your organisation in 2023
Book a Demo