---
---
Our Timesheet Software reduces administration and costs. It allows your employees to record their working hours in the Cloud with our smart online timesheet system.
- Our time tracking tool allows employees to enter their weekly hours and then gets sent to their manager for approval
- Say goodbye to spreadsheets! Save time monitoring employee hours worked by using our simple reporting tool
- Our online timesheets allows employees to easily self-serve and submit their hours
- Simple approval and archive process for managers
- Easily monitor employee time on individual projects to help with sprint planning
- You can track the time spent on individual projects in addition to the daily hours worked. A great way to gain and extra 'slice' of how working time is spent.
- With accurate record-keeping, managers and business owners are able to make better resourcing decisions and to optimise the efficiency of their workforce – while meeting timekeeping compliance obligations.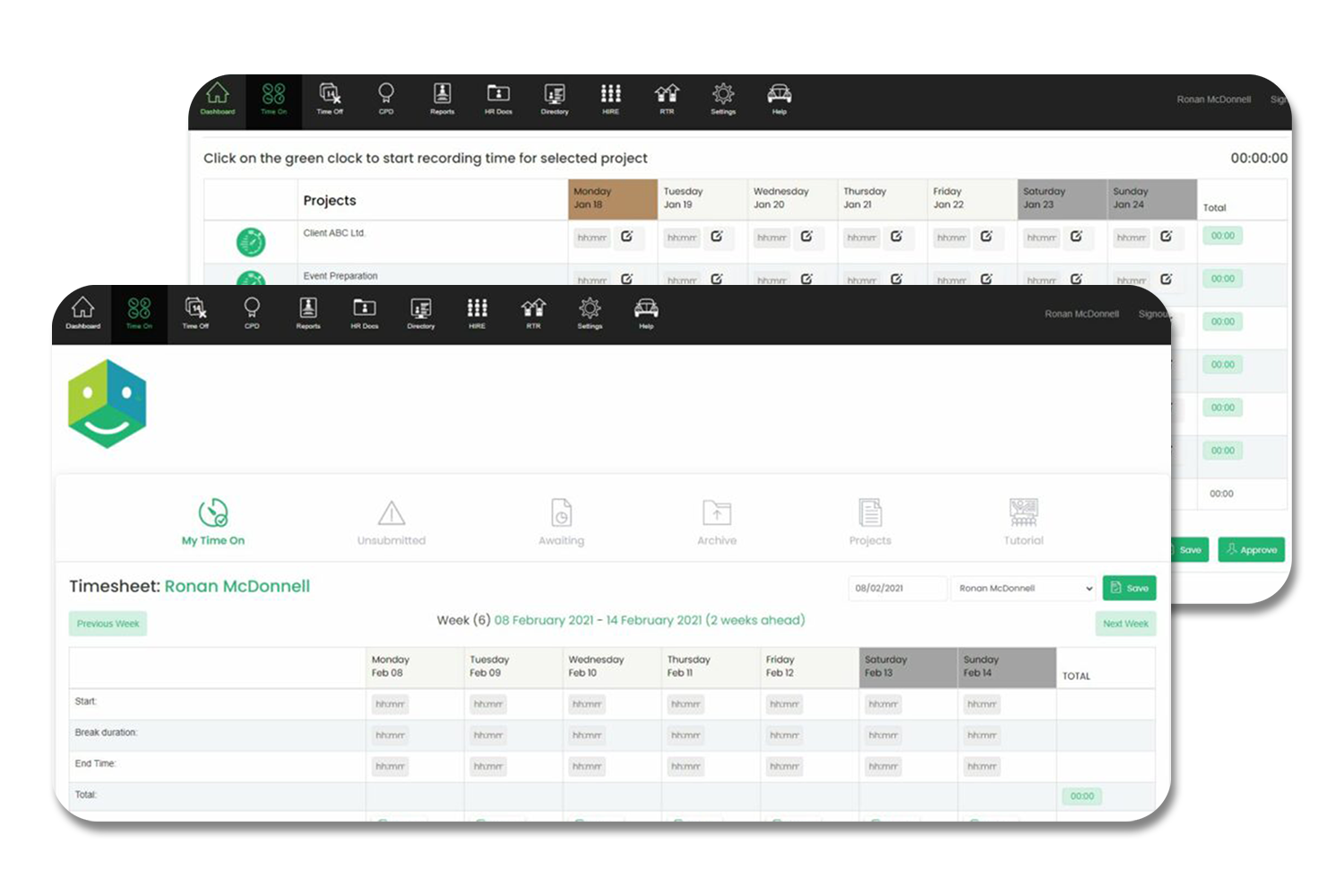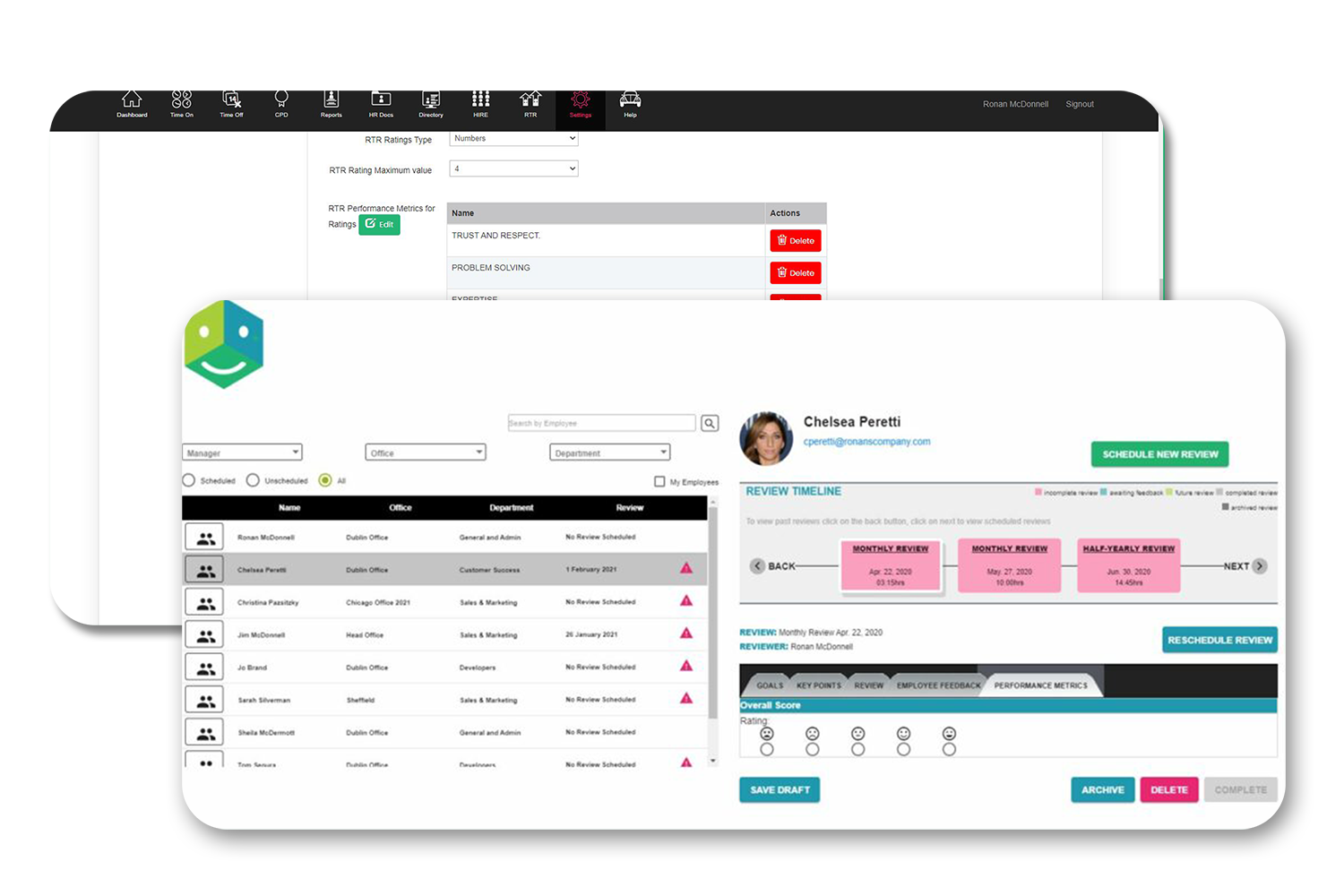 Performance Management - Real Time Reviews
Give your company a way to schedule, customize, record and manage your performance review process.
With Real Time Reviews you can record and store reviews or appraisals for easy reference in the future. Our system incorporates a feedback element meaning we capture all sides.
Schedule and automate the Review process
Store your performance reviews and eliminate paper with the digital record available for both manager and employee to revisit.
Get Employees involved with real time feedback able to record their viewpoint.
Allow Employees to request a review if necessary.
Document weekly catch ups helping managers and employees to stay connected and engaged
Monitor and report on how performance reviews are going in the company.
Receive advice from our HR experts and make your performance management system an effective and positive element of managing staff.
Report on how the review process is running in your company with reports on frequency, sentiment and time to complete reviews available.
---
CPD & Training Management
---
Our Continuous Professional Development feature or CPD, ensures you never again let an employee's training certification expire. With HRLocker CPD you can assign Training & Development courses and tasks to your employees.
Helps Manage and Assign Training & Development
Allows the simple upload of New training certificate
Sends notifications of when certification is about to expire
Sends out training requests to employees
Allows employees to request training
Allows manager validation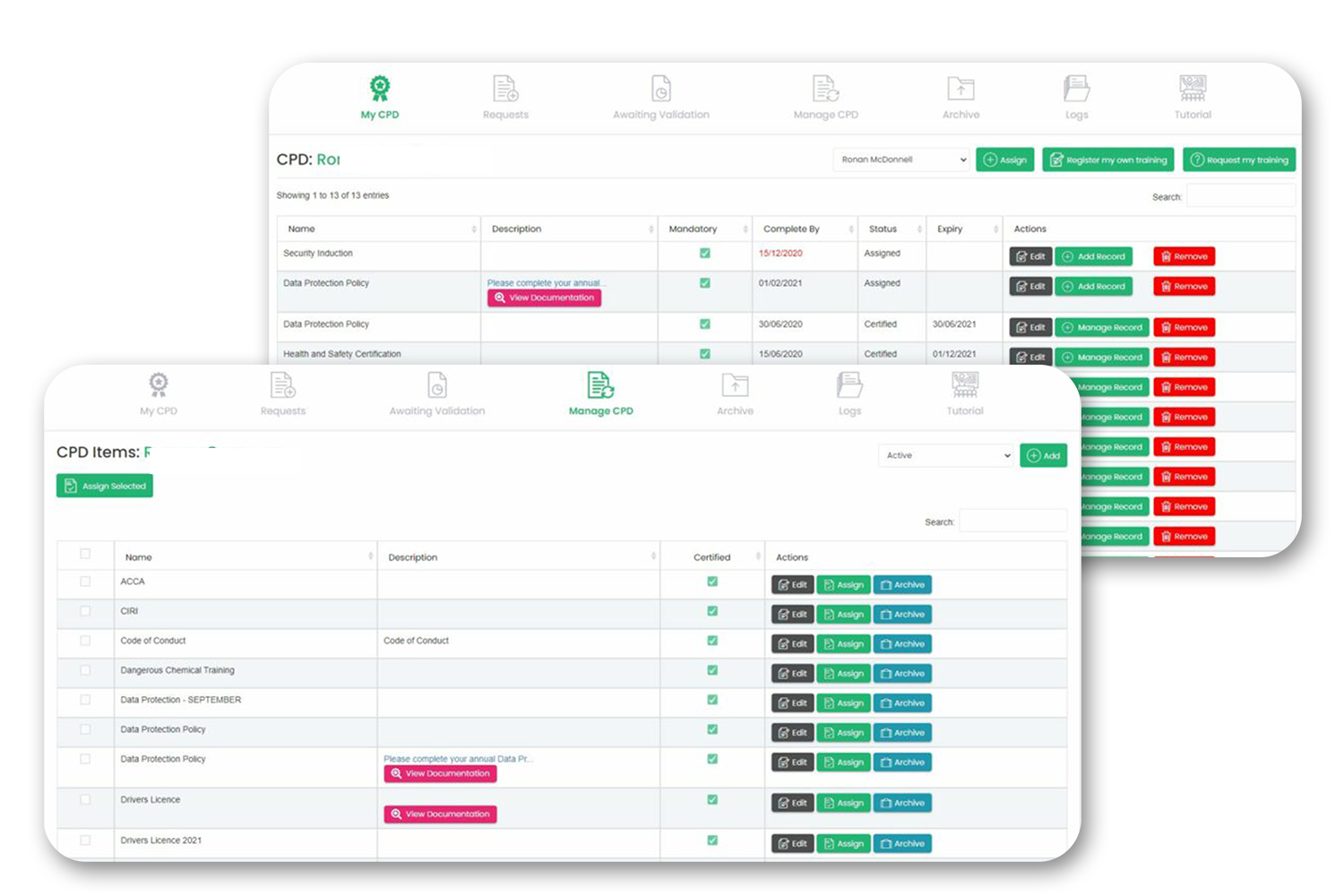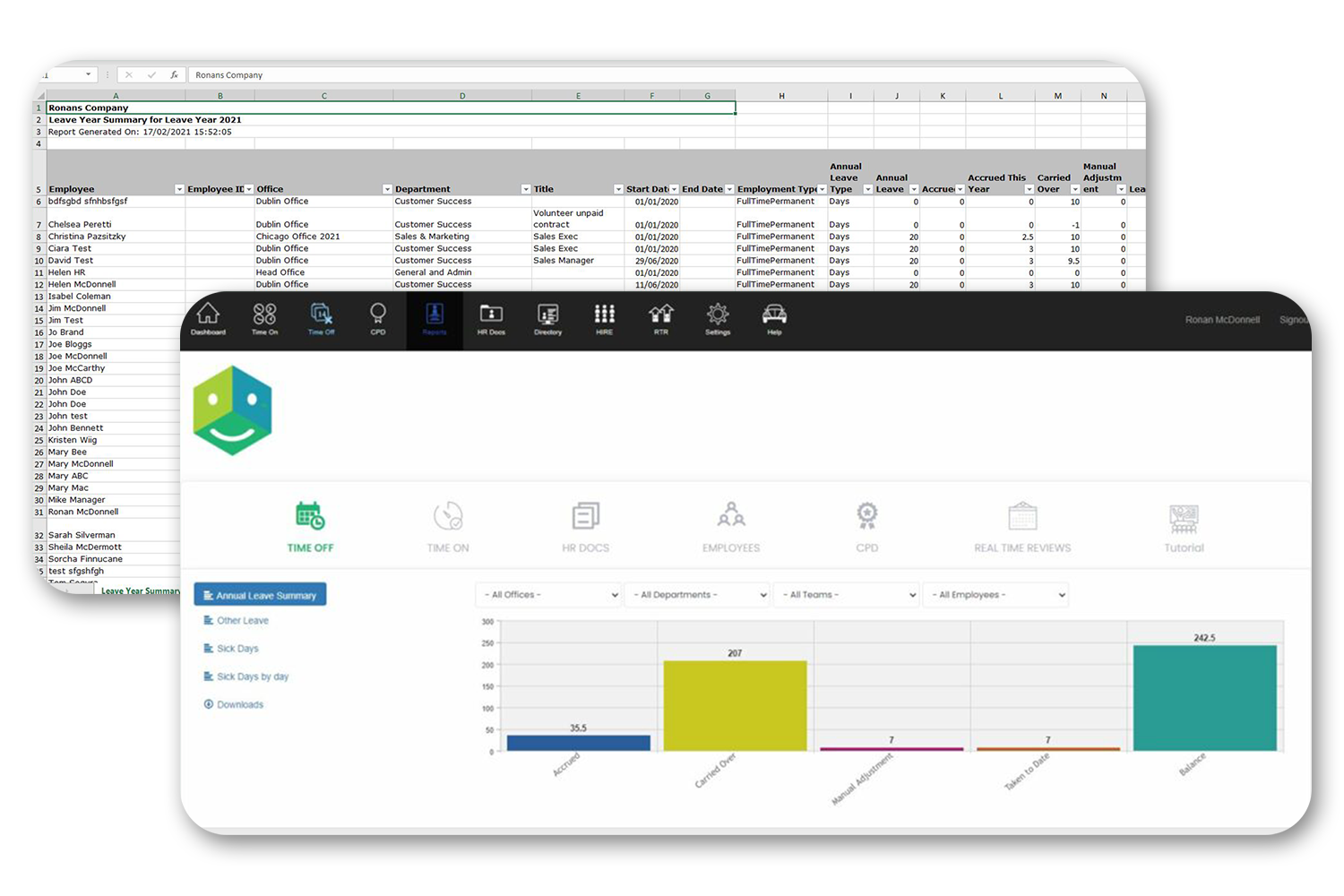 ---
HRLocker enables full reporting and analysis from inside the system. From payroll to sick leave, everything is exportable.

We allow filtering based on office, department, team or even individual. Combine this with calendar filtering you can report as wide or as granular as you like!
Producing Key HR reports has never been easier
Employee reporting software with real time information
Allow your HR system work for you
Export reports to Excel for easy reporting and further analysis
Allows managers to easily allocate time for specific projects per individual or department
---
---
Manage compensation easily and systematically within your core HRLocker service.
Our 'Comps & Bens' module is an integrated compensation management service. Our customers asked for an easy-to-use, scalable, compensation and benefits software solution that allows employers to assign and track employee benefits across their organisation.
Easy set up Comps & Bens by Managers or Administrators
Manage Benefits by either Office, Department or Employee
Easily generate reports
Asset Management tracking
Assign bonus details per individual employee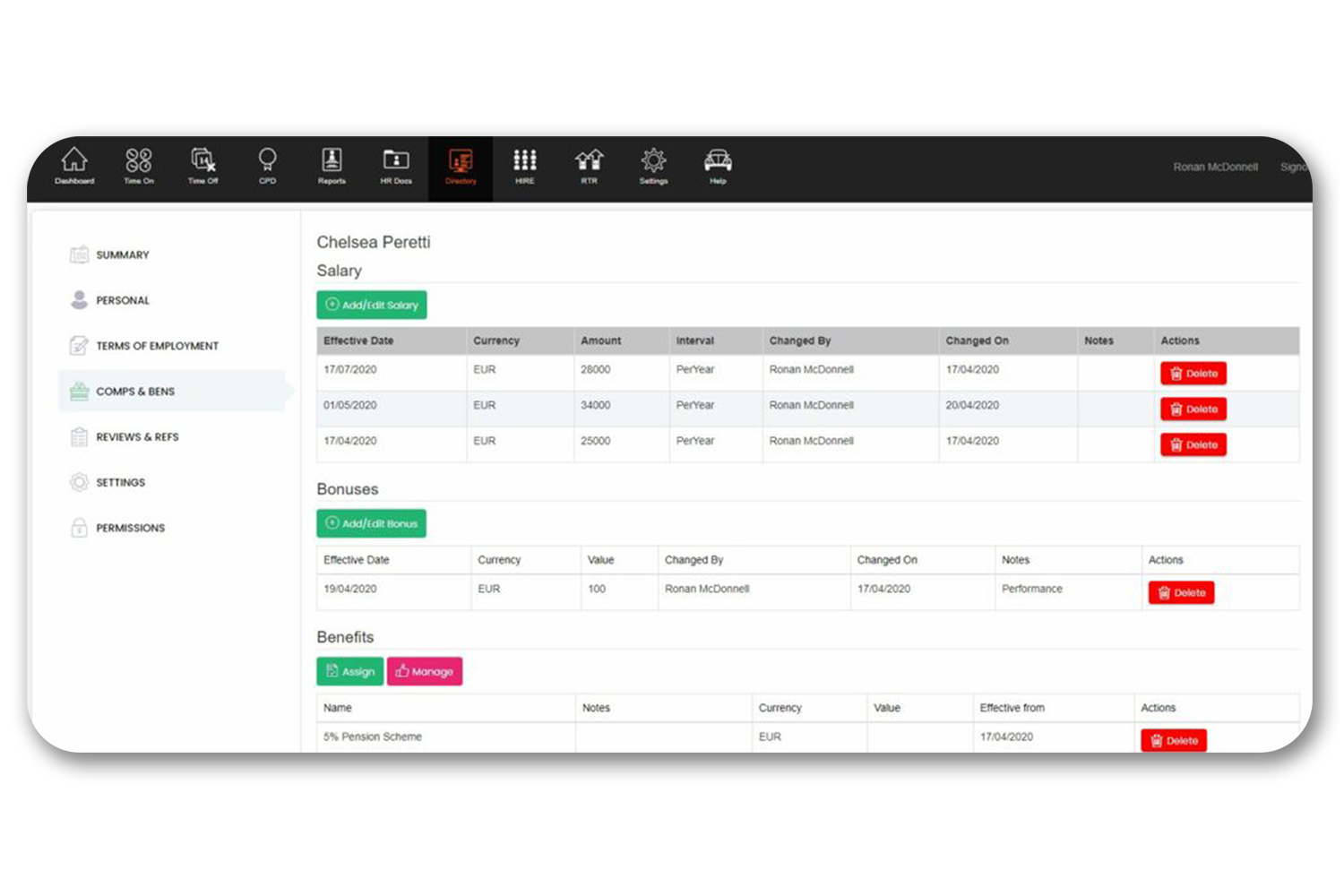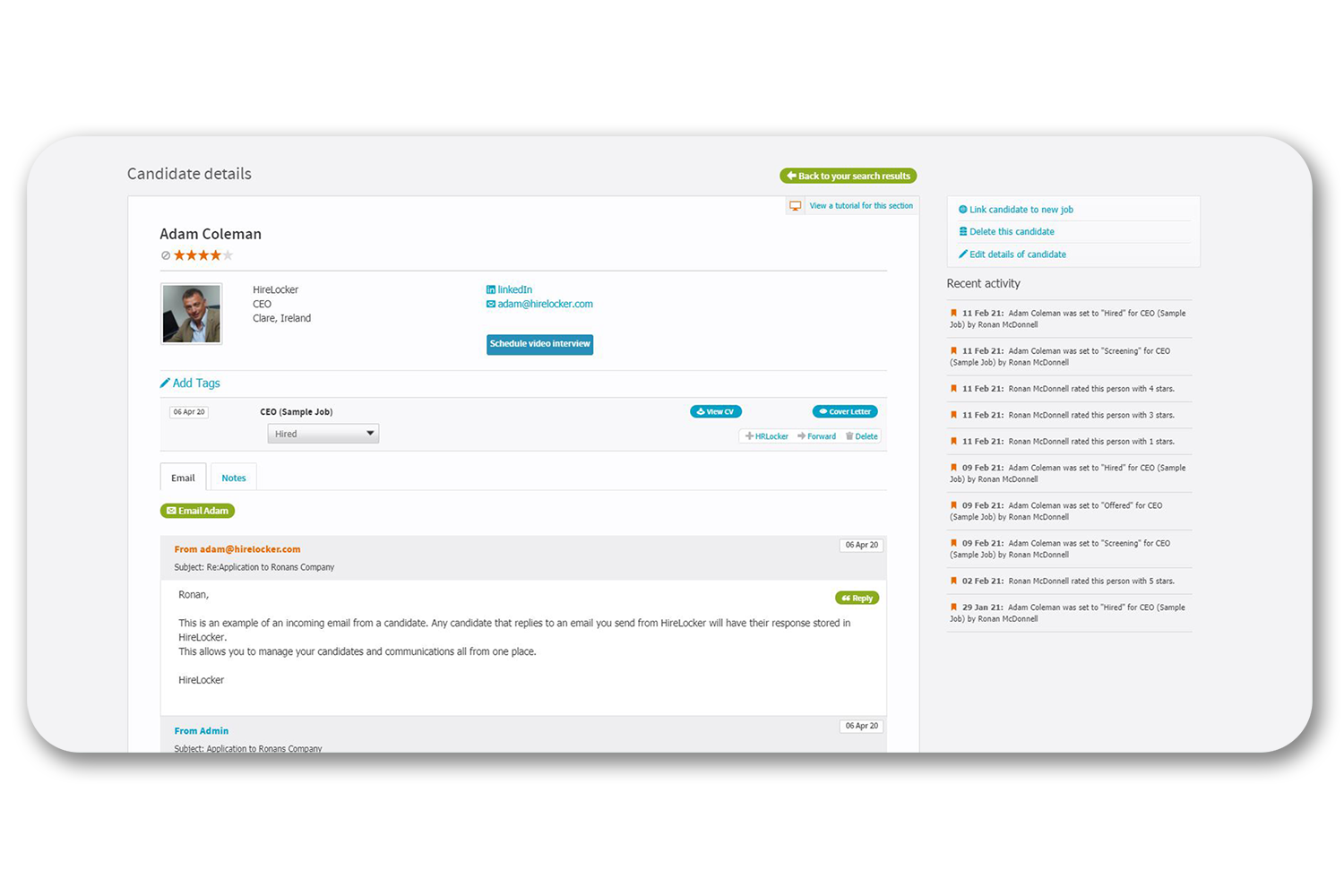 ---
Hiring - Applicant Tracking System
---
HireLocker is a full recruitment management system which allows you to manage the entire recruitment process in one central location. It seamlessly integrates with HRLocker and with your website, job boards and social media.
One central location for all applications
Manage the recruitment process
Powerful candidate search feature
Empowers social referral
Pre-screen candidates
Create your own careers page
Features
was last modified:
February 19th, 2021
by