Is Remote Working right for your company? How can you communicate and keep track of employees that are off-site?  Need convincing? Watch our CEO Adam Coleman's Disrupt HR presentation to see what you think.  Go on! You have nothing to lose by giving smart workers a chance. 
At HRLocker we believe that work is no longer a place! There are talented people in all corners of our planet. Modern technology, used effectively, allows remote and in-house employees to work as one team.  But going remote takes a leap of faith and we know it!
Here at HRLocker,  we practice what we preach.  A number of our employees work remotely part of the week. Our office is located in picturesque Lahinch county Clare on the Wild Atlantic Way so it's not too hard to get people to come down when needed.
Our people management software HRLocker makes it so organizations can enable employees to do their job any place and anywhere.  HRLocker can also be a handy tool when you have a workforce on the move or on a site somewhere down the country.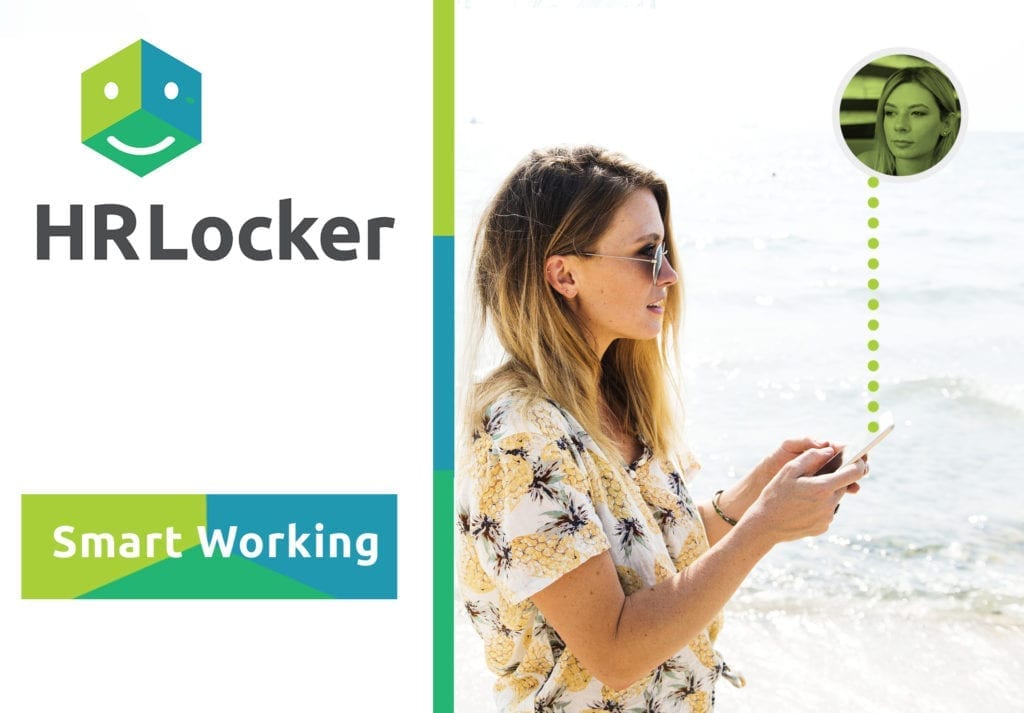 Breathing Space
With the recent (so exciting, Go Ireland!), announcement that business giants Salesforce and Facebook are recruiting 2,500 new employees for their Irish headquarters in Dublin there has been a debate about the pressures on the Irish housing market. 
I must admit my first thought after thinking 'Wow! That's great news!', was 'Where are all those workers going to live?'
Dublin, our capital, has a housing supply that is stuffed to the rafters with rents skyrocketing.  As people try to save to buy their own place their eyes begin to stray towards some of the smaller yet still connected towns and villages of Ireland.  This is creating a situation where stellar employees are being forced to choose between their careers and the possibility of living somewhere rents are more affordable and a family can be raised.
I myself am a remote employee of HRLocker and enjoy the mixture of the occasional day in the office and the ability to work at home as well. For me, working from home has created an excellent work-life balance. I have found that it is nice to be able to wake up, get the house up and going and out the door then settle down for work for the day. Working at home allows me to focus 100% on the task at hand without the distractions of the office (sorry fantastic coworkers!).
Smart Working
Being flexible and initiating smart work in your organization will change your company's culture for the better.  Employees feel trusted and have the ability to work without distractions and worry about the evening commute or who is going to collect the kids from school. That said, working remotely doesn't suit everybody which is why it is good to still have an office space.
No doubt much of your daily work tasks are done on a computer. All you need is a laptop and a broadband connection, whether it is in the office or remotely online employees can log in to HRLocker to do their daily timekeeping tasks and track Project work.
Check out some of the many daily tasks facilitated through HRLocker. 
Disrupt HR
Imagine the excitement that rippled through the office when our CEO Adam Coleman was asked to speak at Disrupt HR's Dublin conference in November.  Adam's talk covered his belief in remote working, plus how he feels it can change business and HR practices going forward. He spoke about the possibilities it presents for companies to free up office space, the way remote working can give employees a better life-work balance and last but not least retain employees in the long term.  Adam knows what he is talking about when it comes to HR with over twenty years of experience and you can check out his Disrupt HR presentation.
If companies would adapt their work practices to allow remote working there are numerous benefits-
Happy workers!

Lower business costs for office space, utilities etc.

A focused and productive workforce that is not easily distracted in the break room

The chance to retain key employees as their lifestyle needs change

Fewer cars on the roads doing the daily commute are good for the environment.
Disrupt HR also has loads of other fascinating talks from all over the world about the future of People Management. check out the website! They also have events in various cities coming up go to one if you can!
Technology, like our cloud-based people management software HRLocker, can allow your workforce to connect and work together. 
There are also some great tools out there that facilitate communication and can be accessed with ease. Employees can use HRLocker to create time sheets or clock in and out while they work from the location of their choice. 
Communication is Key
So what are some great remote working tools that we recommend?
Here in HRLocker, we have a large array of tools we use to keep things ticking over, but when it comes to remote working and making sure it runs well communication is key! Obviously, email is often people's first port of call or there is still something to be said for the old phone call. But we here in HRLocker have found that two particular tools are used constantly in our onsite office and by our remote teams to stay in touch:  Zoom & Slack.
Zoom

Zoom is great for having meetings a quick chat or running through a problem. Check out Zoom!
It often feels like the Brady Bunch, everyone is watching and talking when we have our stand-up in the mornings!
Of course, you don't need to be camera ready as zoom allows you to just connect your audio for those early mornings when you haven't quite managed to get the hair done just yet!
Slack
Ok, hands up who loves

Slack

?
Here at HRLocker, we use Slack to communicate with the team with ease. It is especially great for phone-averse people like myself!
By using these tools combined with HRLocker we have been able to manage a workforce on the move with ease. 
We know that remote working is not for everyone but offering your employees the chance to work remotely rather than losing them when their lifestyle needs change will save you the effort of having to recruit and train that valued employee's replacement.  
Want to try and see if it will work for you?
Enquire about using HRLocker in your organisation in 2023
Book a Demo