Lightning quick data on any aspect of the HRLocker system.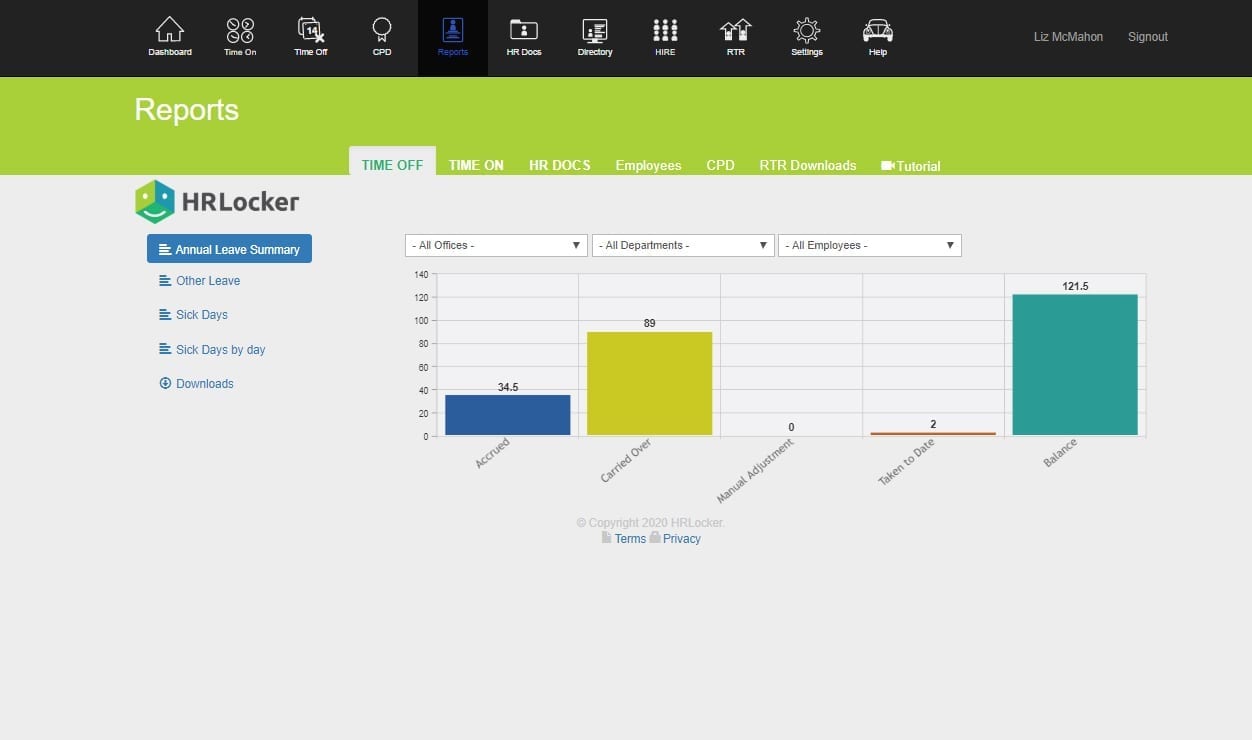 ---
Quickly Generate and Export Key HR Reports
HRLocker includes a wide range of easily generated reports to give you the information you need quickly and easily.
Reports can be created for the entire company or for specific offices, departments or individuals. All reports give you a quick overview of what you need.
It's also easy to export reports into an Excel file with the details of all employees' annual leave entitlements, accruals, taken to date, booked ahead and balances. It will also show sick days per employee.
Highlights
Employee reporting software with real time information
Allow your HR system work for you.
Export reports to Excel for easy reporting and further analysis.
Enter Your Text
Start Your Free 14 Day, No Credit Card Required, Trial Now!
Reports
was last modified:
November 22nd, 2022
by