What Does CPD stand for? Is it just another name for training?
CPD Definition
According to CIPD, "CPD stands for Continuing Professional Development. It refers to the process of tracking and documenting the skills, knowledge and experience that you gain both formally and informally as you work, beyond any initial training. It's a record of what you experience, learn and then apply. The term is generally used to mean a physical folder or portfolio documenting your development as a professional".
Many professional associations put emphasis on CPD and insist on a set number of hours to be completed yearly to keep your accreditations current.
Measurement of CPD, using a CPD management system, is a great way to keep people's skills current. This is essential for the changing world of work. People's skills and expertise if not kept up to date can go out of date very quickly. This can affect the productivity of your workforce and eventually your bottom line.
Organisations can encourage and reward their employees by keeping up to speed in their chosen subject or area and can easily monitor manage and encourage such behaviour.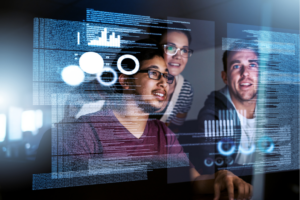 If CPD management software is enacted correctly in a given organisation the onus can swing to the employee to ensure that their skills are kept up to speed in a changing workplace.
Many organisations now grant a number of CPD days to their employees on a yearly basis (like annual leave). This way, employees can develop their skills to become more proficient in their jobs. In some instances, this allows employees to prepare for new jobs in their own organisation where skill gaps appear.
So how does Training and Development (T&D) differ from CPD?
Training and Development (T&D) tends to be more formal and instructed by the organisation while CPD can be more fluid.
For CPD to be effective, it needs to be required to attain a level of competence in a field or area of expertise. It needs to be tracked, measured and documented. CPD can vary from being a requirement to remaining a member of a professional body. It can also be written into a development plan for a person or anything with an expiry date.
If an organisation is expanding or growing the development of a formal CPD policy can be really good to help internal employees grow with the company. You should not feel hurt when a person is hired by another company to fulfil a new skill requirement in a company.
Smart employers should allow employees to be able to suggest a CPD plan from their Manager. They should propose what they want to achieve through this training, be it a new role in the company or a new skill set that will help the Company attain its objectives and goals.
Companies that go this route and implement strong organisational culture statistically retain more good people than those who don't.
The maintenance of CPD logs and costs is imperative to manage the effectiveness of the initiative. Such logs may be required by Professional Bodies so that your existing employees can maintain and enhance their professional accreditations going forward.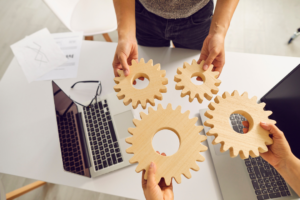 HRLocker has developed a module within our software specifically for these tasks.
Our CPD feature allows companies to manage and report on training certs and events. However, with our self-service employee philosophy, we allow employees to suggest training and CPD items.
The CPD area also allows the execution of performance management systems and workflows for carrying out reviews. For example, reminder automation, and document distributions for scheduling and completing one-on-ones.
This approach helps the employees manage their skill sets better. It also allows the company to better manage its own skills requirements and resourcing needs going forward.
We would encourage all progressive employers to implement a CPD policy and system and watch their employees flourish.
Enquire about using HRLocker in your organisation in 2023
Book a Demo