Continuous Professional Development
---
Manage Training and Development
Our Continuous Professional Development feature or CPD, ensures you never again let an employee's training certification expire. With HRLocker CPD you can assign Training & Development courses and tasks to your employees. Our cloud based system also allows employee self service letting them upload their own certificates, and maintain their records.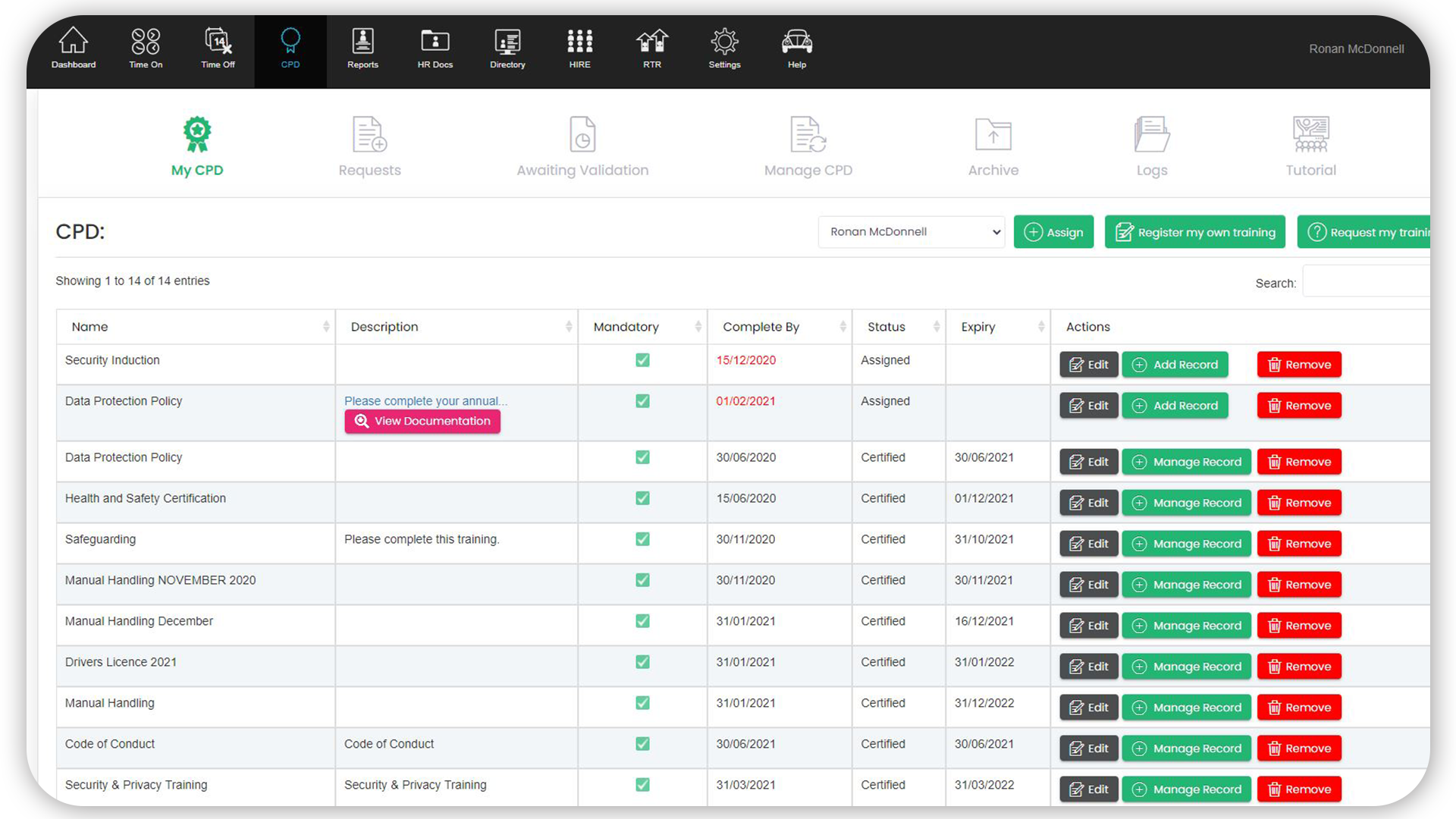 Manage Training and Development
Continual Professional Development (CPD), otherwise known as Training and Development, is a simple and very effective way to manage your employees' training and certifications.
Whether your employees are required to have certification or simply complete a course as a part of their work, you have the facility to record this training and allow the employee to upload their own certificate for you to validate.
Keep morale and employee satisfaction levels high with agreed CPD plans. The CPD module settings also allow you to both send out training needs requests to your staff - for carrying out a Skills Gap or Training Needs Analysis - and for employees to request training themselves.
---
---
HRLocker's CPD Module will send your team and managers reminders before certification expires for specific users. Ensure you are compliant at all times
- Allow your people to manage their own careers with your organization
- Relieve your HR team from the manual work required to manage training records in your business
- Automate all training across all teams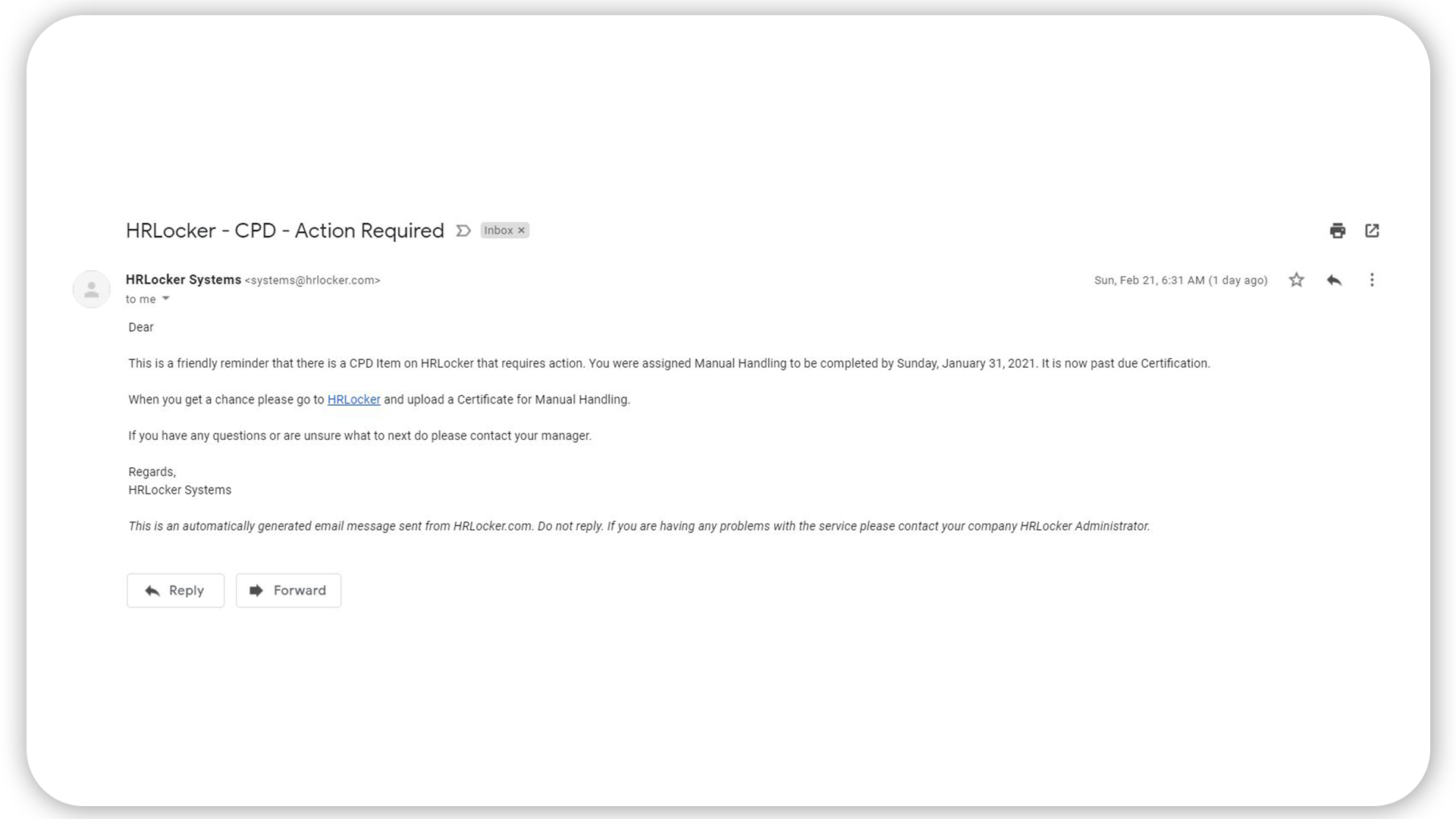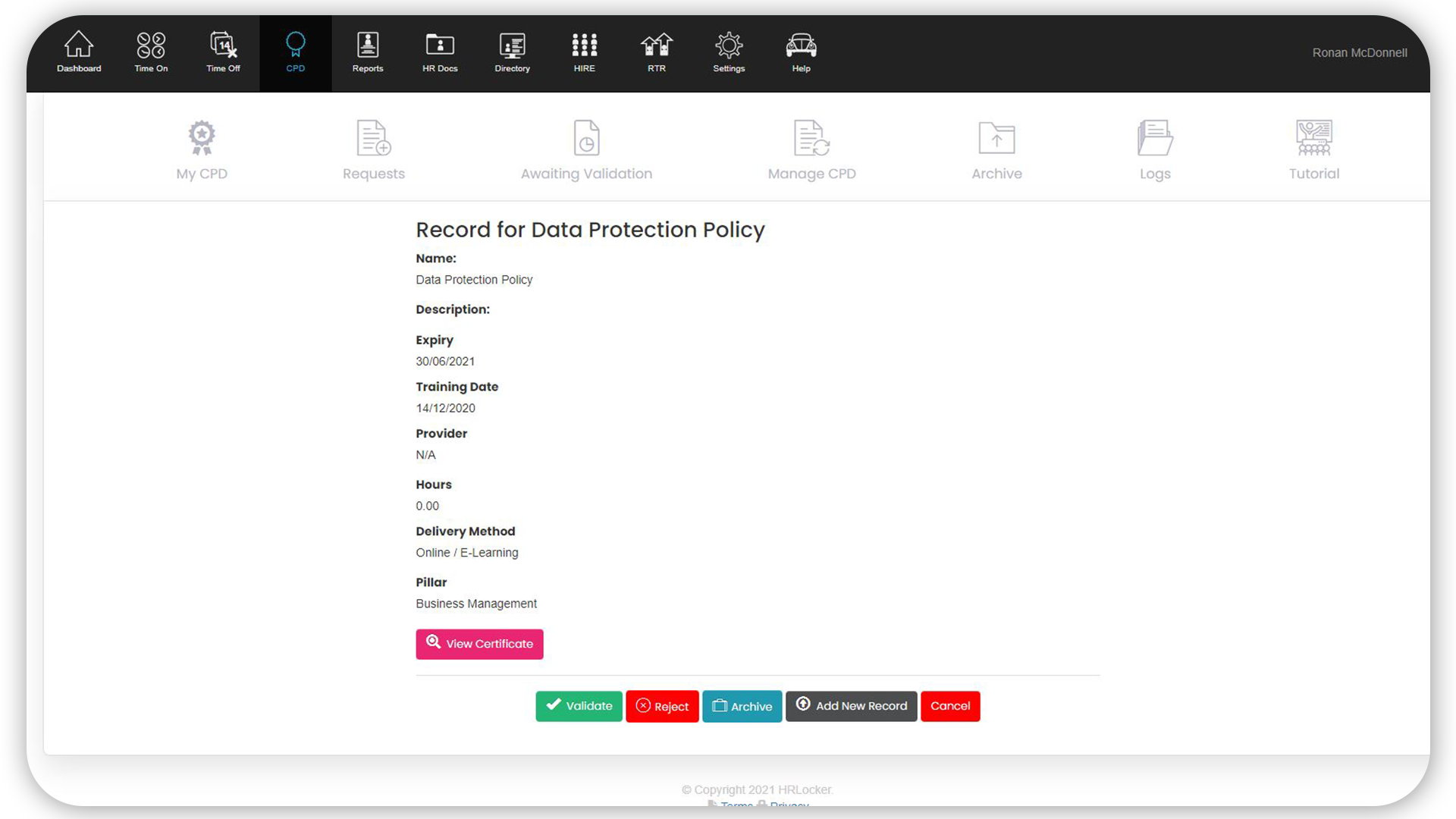 ---
Create and assign training easily
---
Create a workflow for onboarding new starters or simply lay out the year ahead in terms of training.
Segement your training across teams, departments, locations and users. CPD is a lightweaight and easy to use module that enables a HUGE return on time.
CPD Training Development
was last modified:
March 4th, 2021
by