Managing employees is expensive. But looking after your most important assets is vital.
However, the cost of managing people is relatively much higher in small businesses.
Small businesses often don't have enough budget to pay for 'expensive' HR software. And even the more affordable online HR solutions are still a large investment.
HR Software Selection – Opportunity Lost
But it's not just the license cost of the service that's the worry. In fact, that's probably the least concerning factor with so many competitively priced cloud systems available. (On that point also never lock yourself into contracts or faced price deals. Only choose scalable pricing offerings that flex and contract as your operation does.)
Compliance, data integrity, buy-in from the team and management, support (often you don't get a taste of that on trial, so make sure you test this out as much as the Solution itself) and usability are all important parts of the package to consider.
Yes. Those aspects all need careful thought and assessment. But many small business owners, teams or managers really overthink this. (Here's an example of how 'bogged down' small businesses could get if they started acting like a big business in their online HR software selection process.)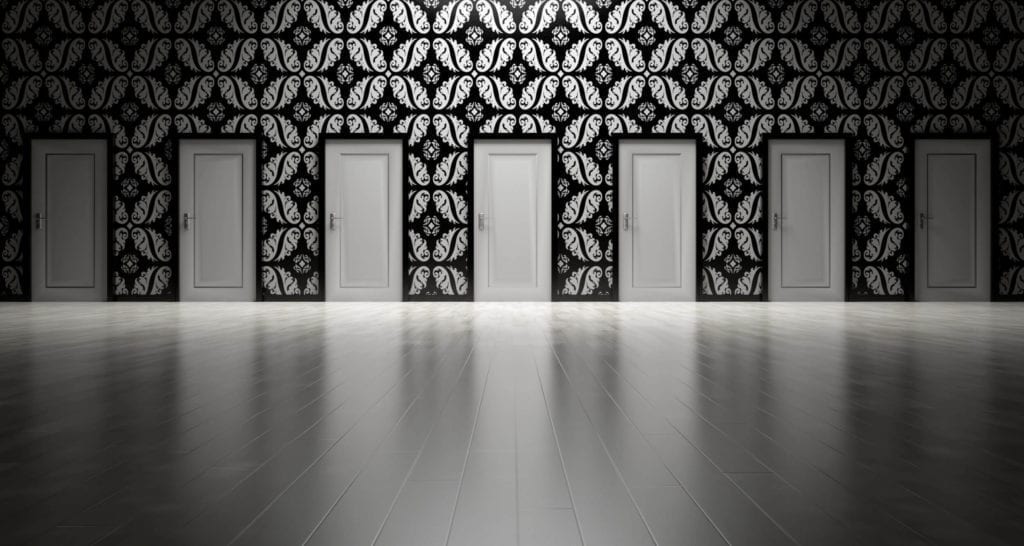 This 'analysis paralysis' subsequently places them in an expensive spiral spending valuable time, often months, agonising over the finer points of the decision. Usually, this comes from trialling too many Solutions concurrently instead of one at a time.
Examining most providers of HR systems for small business features pages you'll see 8 or 9 out of 10 of the most important functionalities you would likely need.
HR Software for SME
What's the best HR software for small businesses? Our best advice for SME owners and managers is to get yourself up and running with the first one you find that 'feels right', has good service and support and meets the vast majority of your needs. (You might find an additional, specialist Solution for the remaining processes you need to address.)
And processes is the keyword here. People Management and HR, in terms of the administrative side, are simply another Business Process.
Yes, they address your important talent assets. But try and treat the transaction like any other Business Process Solution provider – and set a deployment date to have the project completed.
Two steps backwards, no steps forward
Surprisingly often, Small to Medium-Sized Enterprises ends up making the most costly choice possible – not selecting a provider at all.
Often continuing with a dated spreadsheet or legacy system after wasting precious time agonising over the finer points of one Solution versus another.
We'd wager that any of those Solutions would have 'done the job' enough to make the exercise worthwhile – and free up the team to focus on their overall goals.
Even if a Solution doesn't have instant ROI in terms of pure admin cost or the time it saves the team as a whole, you have to be able to at least achieve peace of mind that your records and data and processes are safe in the cloud unlike physical, disparate records – and that you have ready-built systems in place that are not prone to human error.
Hurry slowly. Be patient – all HR systems need setting up, even on trial.
You can't test if the functionality or data you want to extract is adequate until you have your organisation and a sample team set up.
Many smaller companies search online and compile a list of providers to trial. They sign up for them and then have a sniff around the User Interfaces and see which tickles their fancy.
But you need to do more than that. All systems need some setup. You or whoever you task with trialling systems will likely invest time in the setup on one or two but then lose momentum.
Some solutions are all lipstick without the substance you want. If you get lost, request a demo before you even sign up. Utilise any 'take a tour' clips etc. to see inside and evaluate if they will meet your primary needs.
In essence, you can get all of this information from most providers without even going on trial. If you're really smart you carry out your assessment in advance and just use the trial as free few weeks of the service!
Small-business-specific HR challenges – and opportunities
Challenge: Small businesses often don't have an HR department. So sourcing and retaining talent is an added challenge.
Opportunity: Small businesses simply don't need an HR department. HR software enables owner-managers, office managers, line managers etc., to smoothly handle time-off requests, absence management, timekeeping and billable hours, recruitment, onboarding, Performance Management, Continuous Professional Development and other training needs – and so on and so on. This gives them time to focus on productivity and ensure their team is happy and secure.
Challenge: Compliance and record keeping – to avoid legal hassles.
Opportunity: Don't listen to the doom-mongers. Marketing HR software is not selling insurance, where you effectively sell fear.
Yes, you need to be diligent. Yes, you need to be assured of data integrity. And Data Protection obligations such as GDPR. Yes, you need to store records responsibly and demonstrate your processes.
And yes, there are consequences if you don't. But most cloud HR solutions aimed at small businesses tackle these issues effortlessly.
Again, investing a small amount of time and budget into a Solution gives an opportunity to move forward on wider organisational goals without worrying about endless admin.
Challenge: Retaining staff. Small businesses are often competing with larger organisations that pay more and offer more benefits.
Opportunity: Even if any of your team are not actively looking for a switch they may be easily tempted away if they don't feel they're being looked after.
HR software presents an opportunity for small businesses to make sure there's never any hassle surrounding how time off and holidays are managed, how reviews are conducted and scheduled accordingly, how their performance and engagement are addressed, how their training and career advancements needs are met and administered and so on. (There's an additional opportunity here in that with Employee Performance Engagement (EPE) structures in place that smaller enterprises can also see who is not achieving as they should so that the overall team output can be improved).
Small Business HR Software
Buying Tips Summary:
Do make a decision that involves selecting something other than your current system
Compile a list of core needs – but don't live and die by it
Set a deployment date
Plan your trialling process carefully and glean the maximum info before even signing up or compiling a shortlist
Trial systems one by one, not concurrently
Go with the 'best feeling' solution and ensure you have tested the Support and backup
Pick a pricing plan that scales as your business grows
Enquire about using HRLocker in your organisation in 2023
Book a Demo