Remote & Dual Working with HRLocker
Streamline your remote working processes with HR Software that
Reduces Administration costs and engages your workforce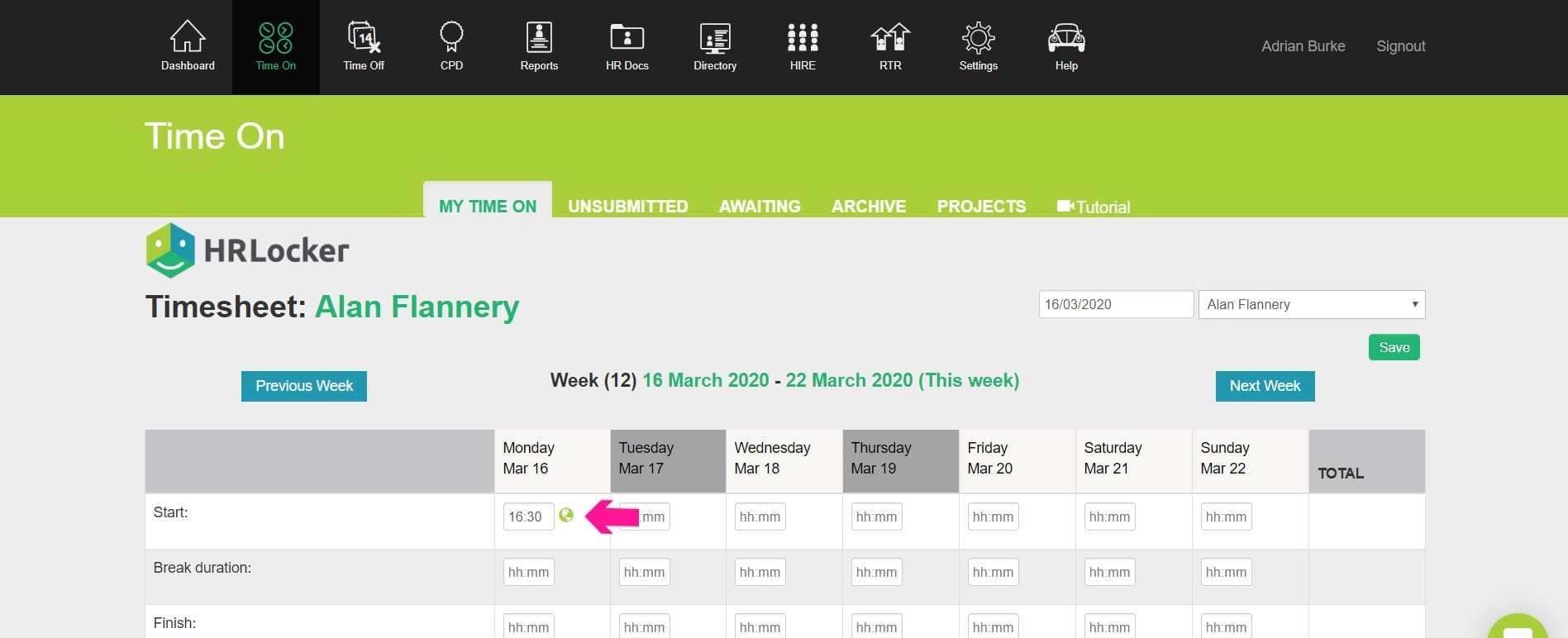 ---
HRLocker is packed with features that will help employers to enable their remote or dispersed work forces to make working outside of the office easier.  
GPS/Geolocation login; This allows the employee to clock-in to their working day, it clocks their time and location from our HRLocker clock-in App. It can be downloaded from the IOS or Android app stores. 
Productivity time sheets; This feature allows an employee to allocate their hours to specific projects as allocated by their manager. Our handy notes section allows employees to leave comments both daily and weekly before they submit their time sheet for approval. 
Holiday and absence tracking; Both employees and employers can check in and see in real time what holidays they are owed, request holidays and can record sickness. Our new features enable you to log, track and report against Covid–19 related illness. This great feature will allow you to get the right reports for any Covid-19 related time off. 
Employee Self Service; All employees can change their address & details to help keep your Employer up to date.  
Digital Signatures; If you have a document to requires your employees to sign, simply upload it into the HR Docs section, and it will allow your employees to digitally sign documents without having to get a physical signature, plus, no need for paper! 
Noticeboard; Minimise the amount of emails that are sent, the noticeboard section allows you to post messages for all employees to see at any time. 
Compensation & Benefits; Never mislay an item of equipment again! When adopting remote working, you may need to equip your workers with several office items such as laptops, mobile phones and other equipment which enables them to work remotely. HRLocker allows you to keep track of these within the system. Tracking the item, date they were given out, the cost to the company and the serial numbers. 
Real Time Reviews/ performance management ; Is a blank slate with each side able to state, record and save their views. It allows upload of video meetings and serves as a permanent record accessible to the employee and the manager. This is an ideal tool if you are dual working, as it allows you to touch base and maintain constant contact with your team whether they are working in the office or remote working.
Make the review process more open and inclusive. Reviews should be used to keep peoples goals, aspirations and training needs or career paths recorded, tracked and prioritized.
If you need support or advice on future thinking processes that keep employees highly engaged and motivated please contact our highly experienced HR experts for free, impartial advice and ask- "What is the easiest way to embed dual and remote working into my workforce?"
Enter Your Text
Start Your Free 14 Day, No Credit Card Required, Trial Now!
Remote working
was last modified:
October 13th, 2021
by