Performance Management/Real Time Reviews
Execute, record and store reviews or appraisals for easy reference in the future. Enable your people to manage their career in your business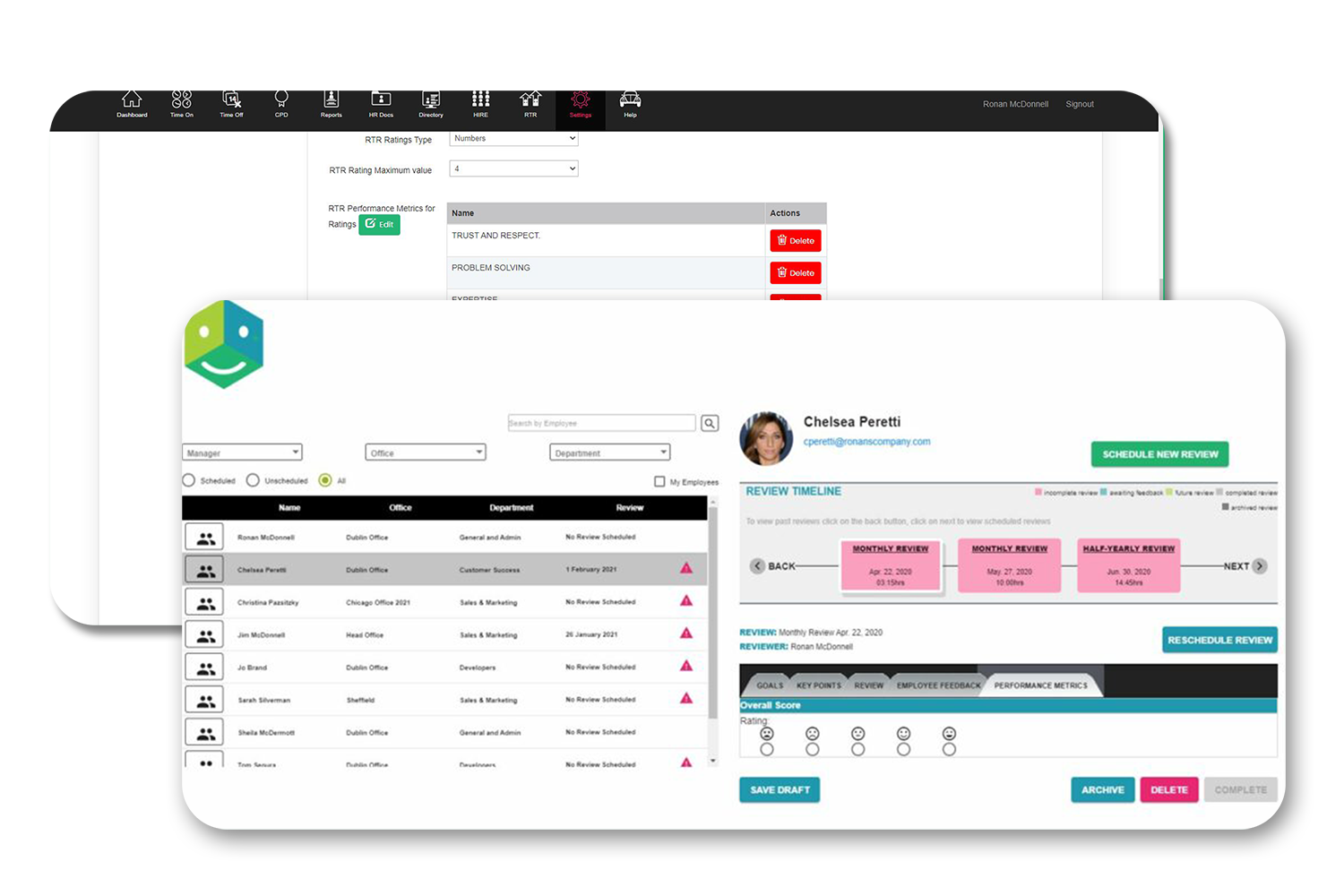 RTR is fully customizable performance management system, aimed to allow you to carry out meetings & appraisals your way.
Annual reviews, quarterly reviews, back to work post illness meetings, mentorship meetings, the sky is the limit!
Nowadays, there's a lot more to our worklives than our job descriptions may detail. We grow & eveolve along with our roles. The best organizations are built with the best all-rounders.
Detailing your principles on your "About Page" or painting them on your office wall is one thing. Really drilling down and measuring your organization on this basis is another. Unlock your teams true potential by gaining line of sight of it.
By inputting & measuring your company's behaviours & principles to your performance management system you can measuere your people on more than just their direct output.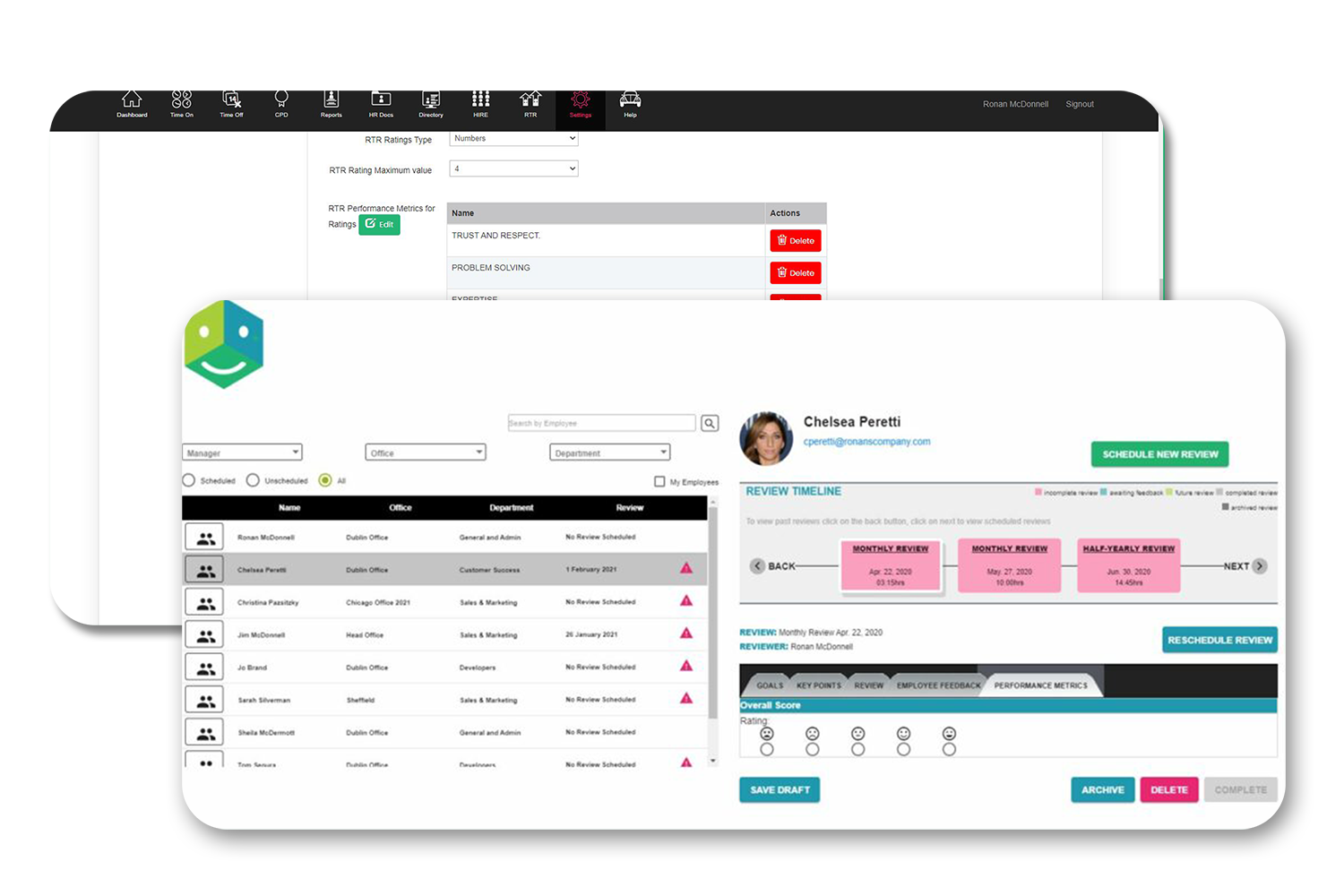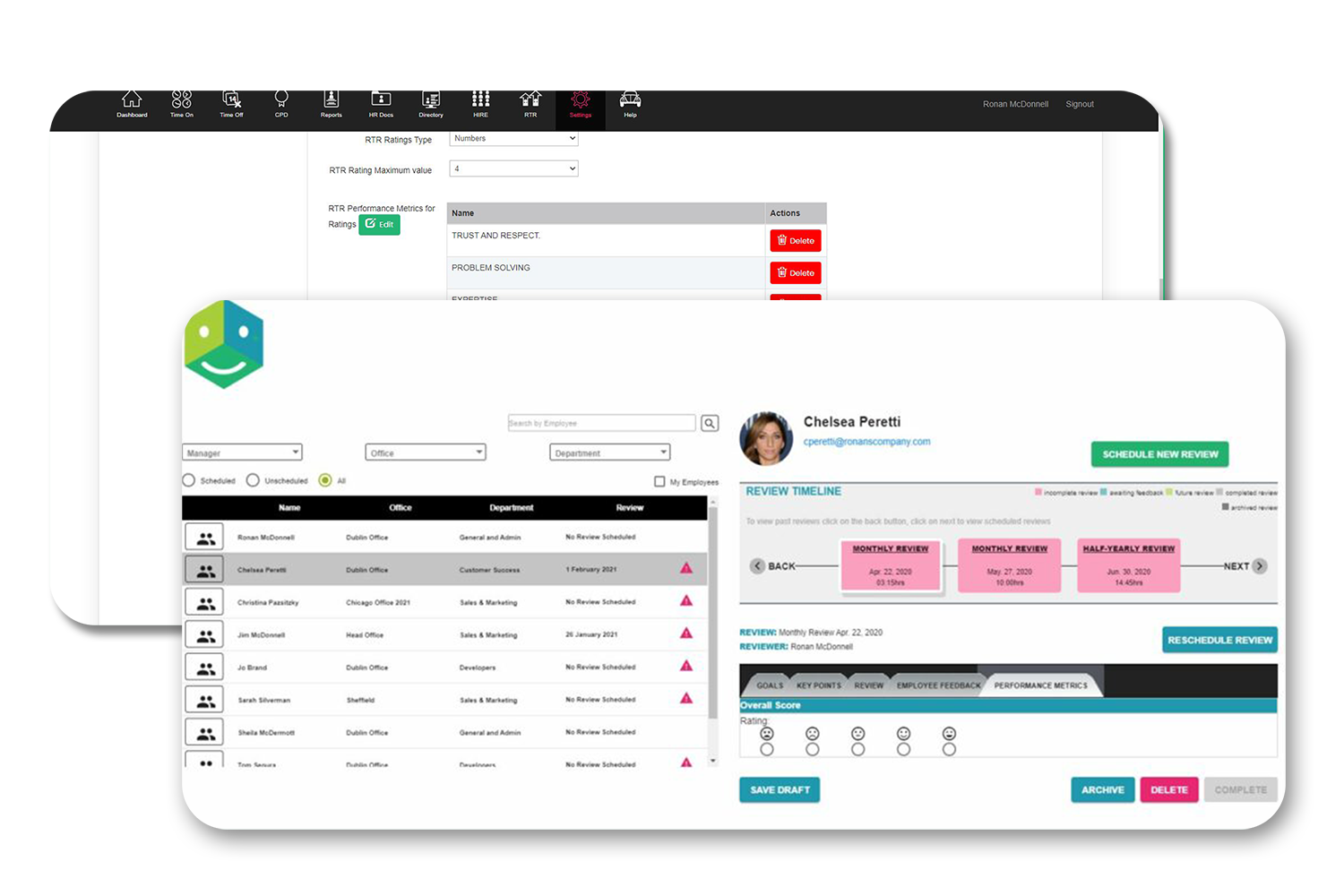 Schedule Meetings & Reviews
RTR (Real Time Reviews) includes full invitation & scheduling functionality. Create your review and synchronise it into both calendars.
Allow access to reviews for your team so they can prepare adequetly, look back over previous sessions & more!
The clue is in the title. "Realtime" Reviews! RTR's purpose is for employees and management to come together and manage performance together.
Performance management has had a bad rap historically. RTR is not about reinforcing employees and managers simply ticking a box, but coming together to understand eachother better.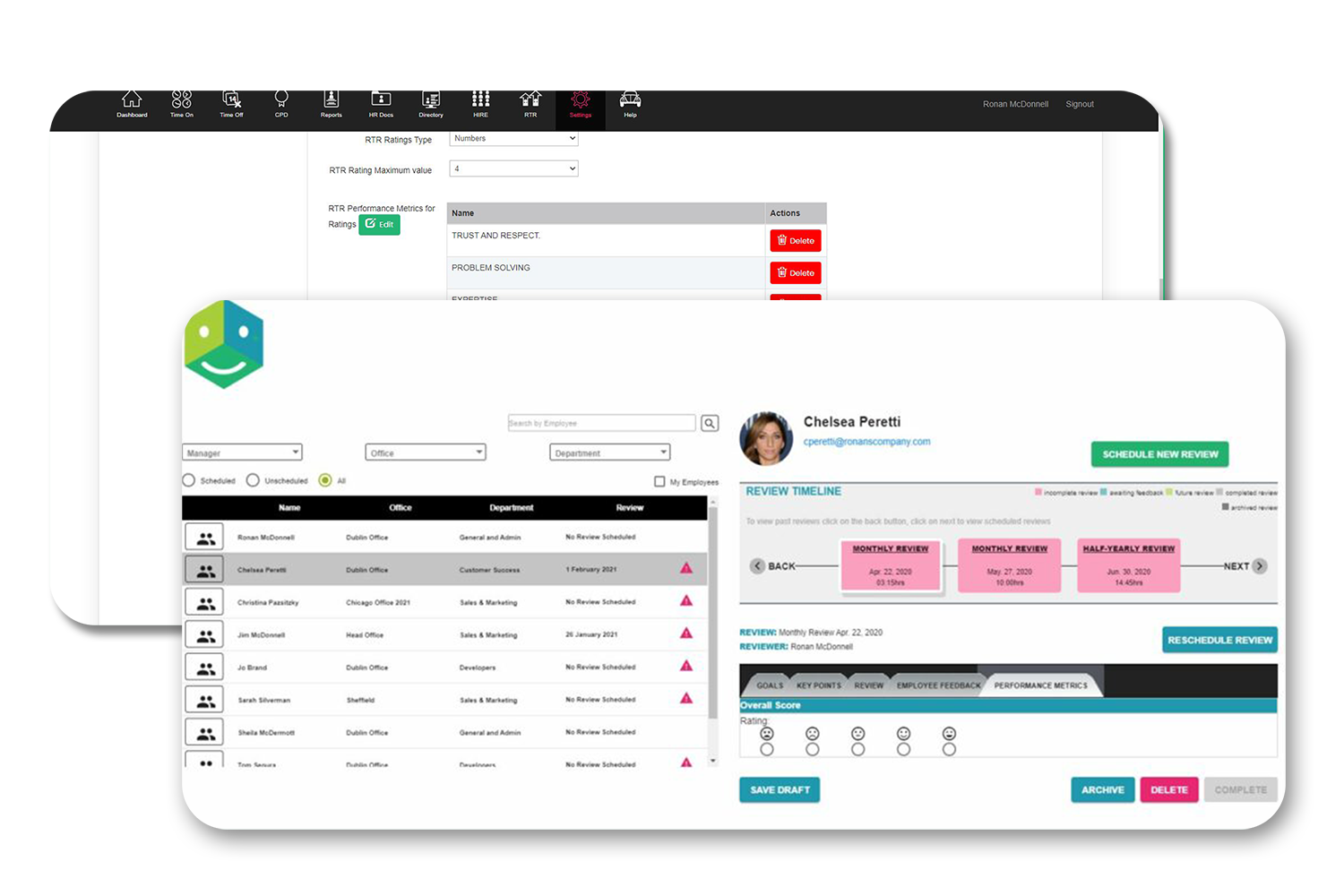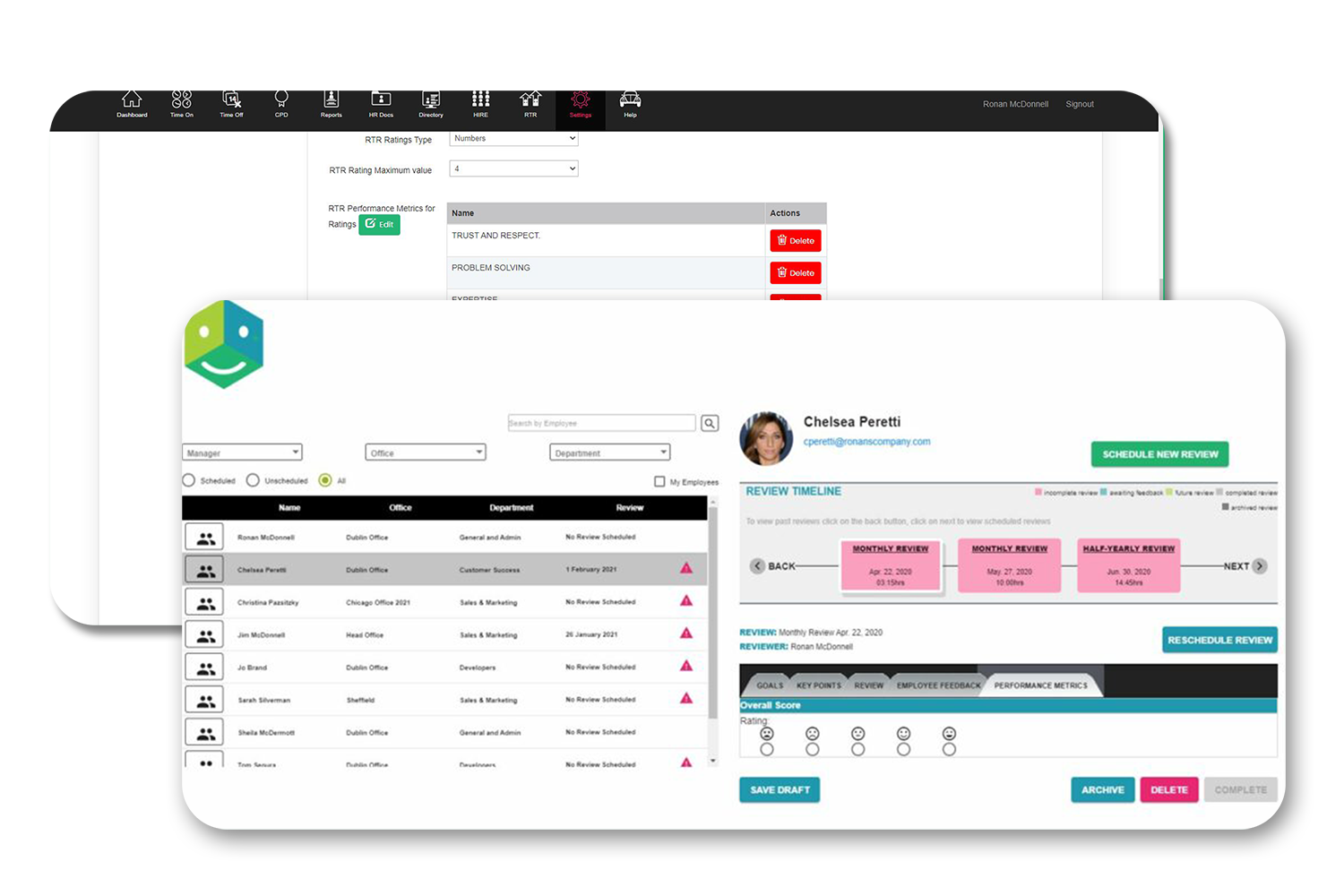 Report on how the review process is running in your company with reports on frequency, sentiment and time to complete reviews available.
Report on:
- Frequency
- Sentiment
- Time to complete reviews
- Much More!
We would love to introduce you to HRLocker Real Time Reviews or to speak to you about how you currently do performance management, why a change may be good and the future of work!
So we can show you how HRLocker Real Time Reviews can change the way you do performance management.
Do you really need to spend countless hours and waste you employees valuable time with a 26 page review docment? What about trying something new! It is time to make Performace Management something positive and valuable. By engaging employees and keeping managers on track we aim to simplify the process.
Performance Management
was last modified:
March 4th, 2021
by