Performance Management / Real Time Reviews
Execute, record and store reviews or appraisals for easy reference in the future. Enable your people to manage their career in your business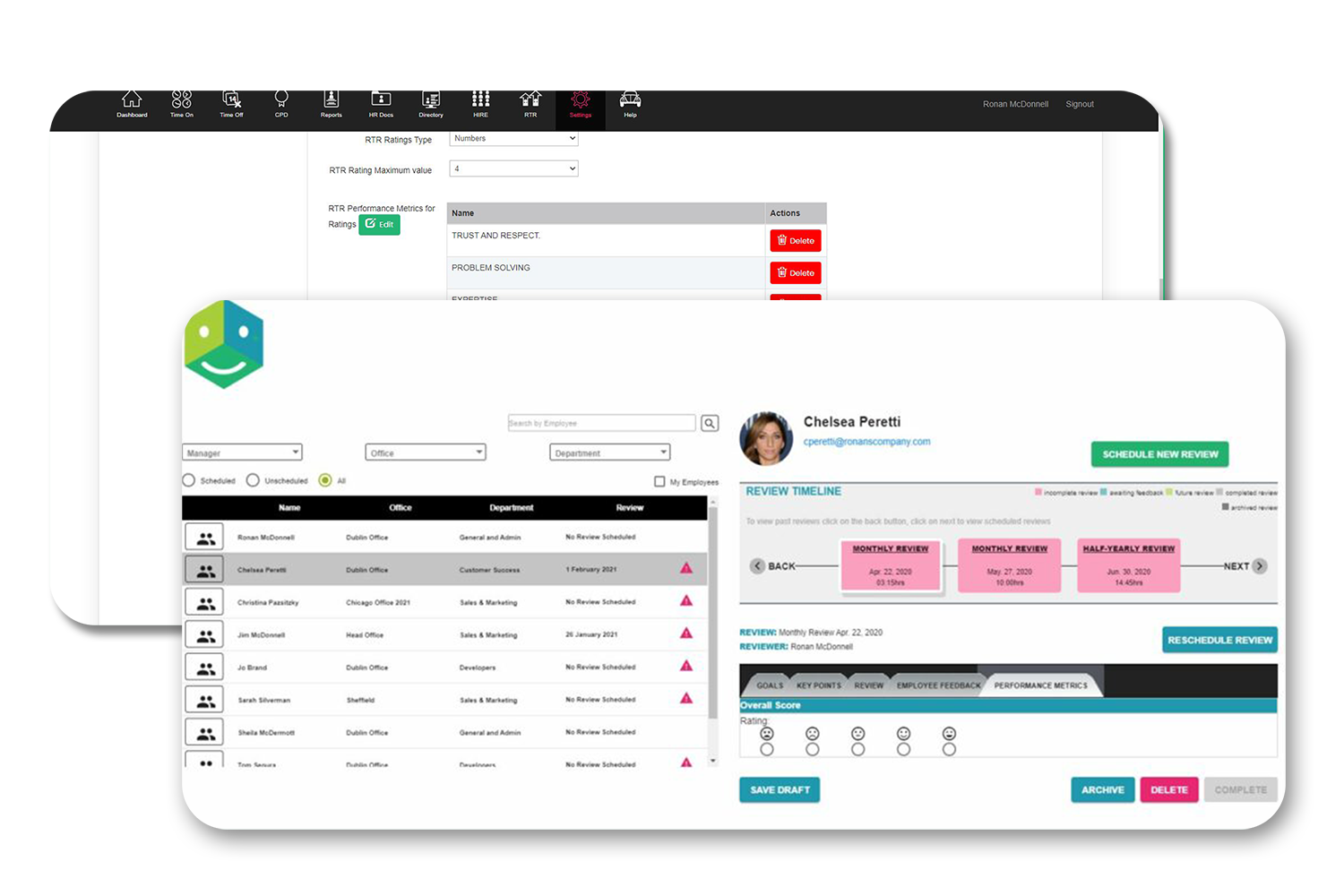 RTR, also known as Real Time Reviews is HRLocker's performance management system. It is fully customizable so that you can build performance management system from start to finish. You can create standard or custom reviews. You can name your review types and choose the meeting duration and start times.Then, Real Time Reviews will calendar and schedule your performance sessions automatically by synchronising into your calendar.
---

HRLocker's performance management system will allow you to set up behaviours and principles that you can score and measure you staff and people against. You can also customise your scoring to implement various score sentiments. You can select to score performance by number rating lik 1 to 5 or 1 to 10 for example. You can even use smiley faces.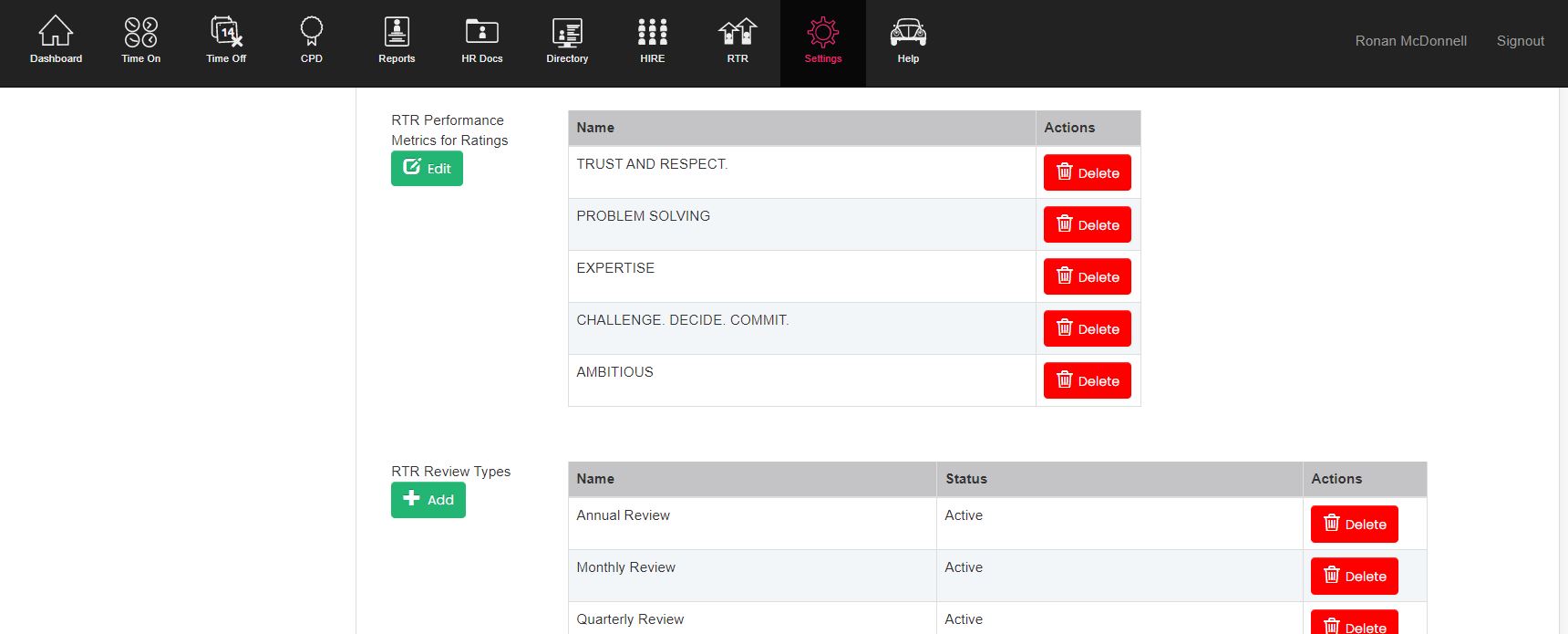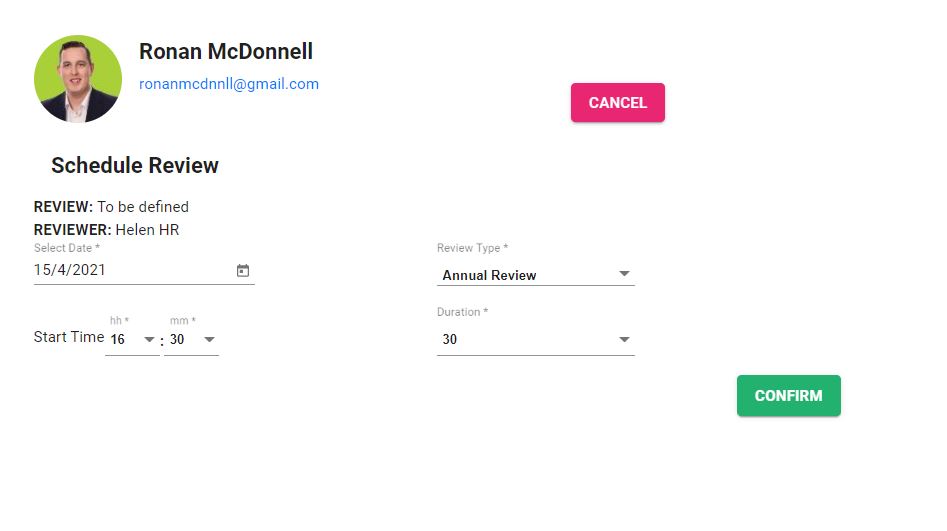 Schedule Meetings & Reviews
RTR (Real Time Reviews) includes full invitation & scheduling functionality so that you can create your performance review and synchronise it into both party calendars. Allow access to reviews for your team so they can prepare adequetly, look back over previous sessions and express themselves fully.
The clue is in the title. "Realtime" Reviews! RTR's purpose is for employees and management to come together and manage performance in a collaborative environment. You can turn performance management into a positive experience easily in your company by using HRLocker performance management.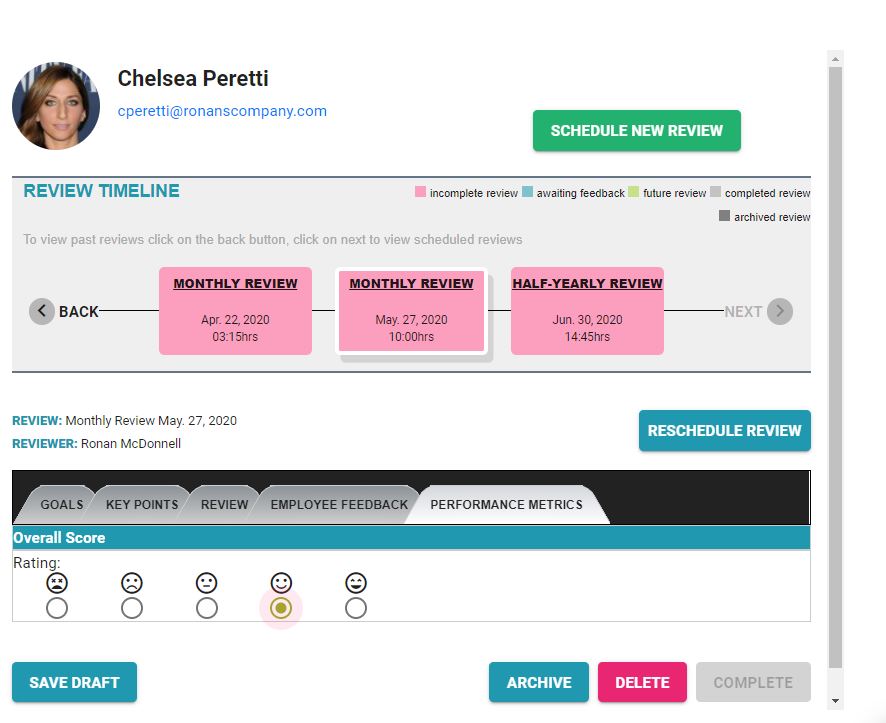 Performance Management
was last modified:
April 7th, 2021
by