Podcast
GDPR and the Role HR Plays
About the Podcast
On today's show, we have Phil Byrne, Managing Partner at Enable ISO,  a company that specialises in consulting for organizations working toward ISO certification.
We ask Phil on the show to talk about all things compliance, in particular, GDPR.
GDPR often falls under the remit of HR in companies. we ask Phil what he thinks are the most common GDPR misconceptions in HR, what exactly is the role of the Data Protection Officer and does this responsibility sit with HR?
We also talk about the new Whistleblower legislation, who it affects and how do you go about dealing with a complaint.
If you are in HR and these areas fall under your remit, this is the pod for you. All Phils details will be available at the bottom of the page.
We really hope you enjoy it.
About Phil Byrne
Phil Byrne is the managing partner at Enable ISO, a team of Lead Auditors for ISO Management Systems Standards with a broad scope of experience in numerous business sectors. Enable ISO provides professional consultancy and advocacy services, on the effective management of compliance and risk, using ISO Standards as a framework to achieve best practice.
Phil is the chairperson of the Quality Management Systems Standards Consultative Committee for the NSAI. He represents the interests of Irish businesses in relation to the application and evaluation of the ISO Suite of Standards.
As a Senior Consultant, Phil is a skilled mentor, working with Stakeholders & Business Owners to enable structured control of their business. He provides his clients with a comprehensive ISO Consultancy Service focussing on Quality, Information Security & Business Continuity.
Phil Byrne
Managing Partner
00353 85 775 1452
For more about GDPR for HR check out our blog post: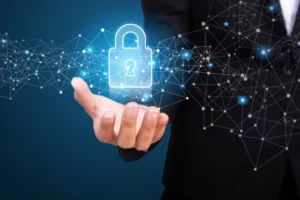 Think you know GDPR for HR? Think again
Enquire about using HRLocker in your organisation in 2023
Book a Demo