Your Cloud HR system should produce reports that HR departments or business owners can use to analyse vital workforce metrics such as headcount, annual leave entitlements and turnover. Human Resource systems should help companies to improve talent management, better manage employee records, and optimise hiring practices.
Why a good Cloud HR System could be the solution
Save space
One thing that HR systems are virtually guaranteed to do is save companies space. Eliminating or minimising paper records removes the need for extensive filing systems and large storage areas, which can in turn save your company money.
Improve organisation
When records are kept in an automated system, it becomes much easier to organise and recall needed information. The degree to which HR systems may help improve an organisation depends on your company's existing systems and features of the software.
Streamline information sharing
HR systems can make it possible for employees or managers to share information across an entire organization with one click. If employee self-service options are in place, this information may be accessed from anywhere at any time. This can eliminate inconsistencies when sharing information regarding procedural changes and other company news.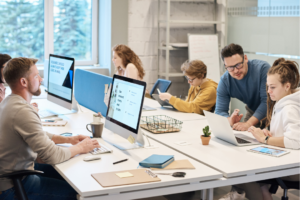 Conquer geographical barriers
For companies that operate across the globe, a cloud HR system can help employees and managers to communicate from remote locations and attend conferences online. Depending on the industry, it may be possible to communicate completely online and hire skilled employees without the need to travel. Cloud HR systems can also help to establish greater consistency in systems and standards. This is, when there are numerous company locations across a large geographical area.
Optimize decision-making
With the help of analytics and data reporting, managers can optimize decision-making in many areas. HR systems can help managers determine when and who to hire and what the best methods will be for employee development. HR systems may also be able to help managers determine how to increase productivity and improve systems. Though, this requires analysis skills as well as access to information.
Better use of human capital
HR software makes HR professionals' jobs much more efficient. HR personnel does not have to spend time writing out, filing and searching for employee information to make changes. With information available in one place, HR professionals have more time to devote to endeavours that will truly benefit the organization.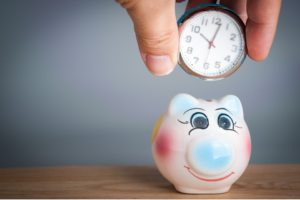 Increase performance management effectiveness
Performance management can be altered from a once-a-year gruelling review process to a daily or weekly feedback session. Here, managers can truly find out how an employee is progressing and use the information to effectively develop the employee. HR systems make it easy to obtain performance feedback from a variety of sources so that a more realistic and rounded view of the employee is seen. With this information, managers can more effectively develop employees by giving specific advice and suggesting training systems that will be of the greatest benefit.
Improved communication
Instead of keeping a record of the contact information of the employees in a register, the information is recorded online. The information stored is easy to find, and update and one can store it in an easy way. It eliminates the use of tedious paperwork.
HR helps in building culture and values in the organization
The performance of an individual is dependent on the work atmosphere or culture that prevails in an organization. Creating a good conducive working environment is expected from the HR department. A safe and clean work culture helps in bringing the best in an employee and creates higher job satisfaction.
With a cloud-based tool, managers can create and edit working time patterns for each employee, record holiday allowances and stay up to speed with upcoming absences.
Employees are given a clear display of their annual leave balance, which automatically updates in real-time when their request is approved and scheduled- this makes it as easy as possible for each person to track how many days they have left to take.
To avoid any potential clashes, the interactive HR software calendar view allows managers to see who else has booked time off before approving a holiday request.
Smart businesses should encourage their employees to rest and unwind, just as much as they encourage hard work. The value of time off cannot be underestimated, keeping high-stress levels, chronic fatigue and the perils of burnout at bay.
People are every company's most valuable asset, so it pays to keep them feeling fighting fit and healthy in the long run. Booking holidays should be easy, a good HR system should guarantee this.
Enquire about using HRLocker in your organisation in 2023
Book a Demo