Digital Signatures and HR Documents
---
Distribute & enable staff signatures on policies, procedures, contracts and more!
---
Upload, store and have your people sign the appropriate documentation
---
Our HR Docs feature allows you to easily store and publish documents throughout your organization.
Employees can read these documents inside HRLocke and provide an electronic signature confirming that they've read and agree.
- Signed documents have a time and date stamp and
- Both read - and unread documents are viewable and comprehensive reports on documents can be run.
- Automated onboarding!
---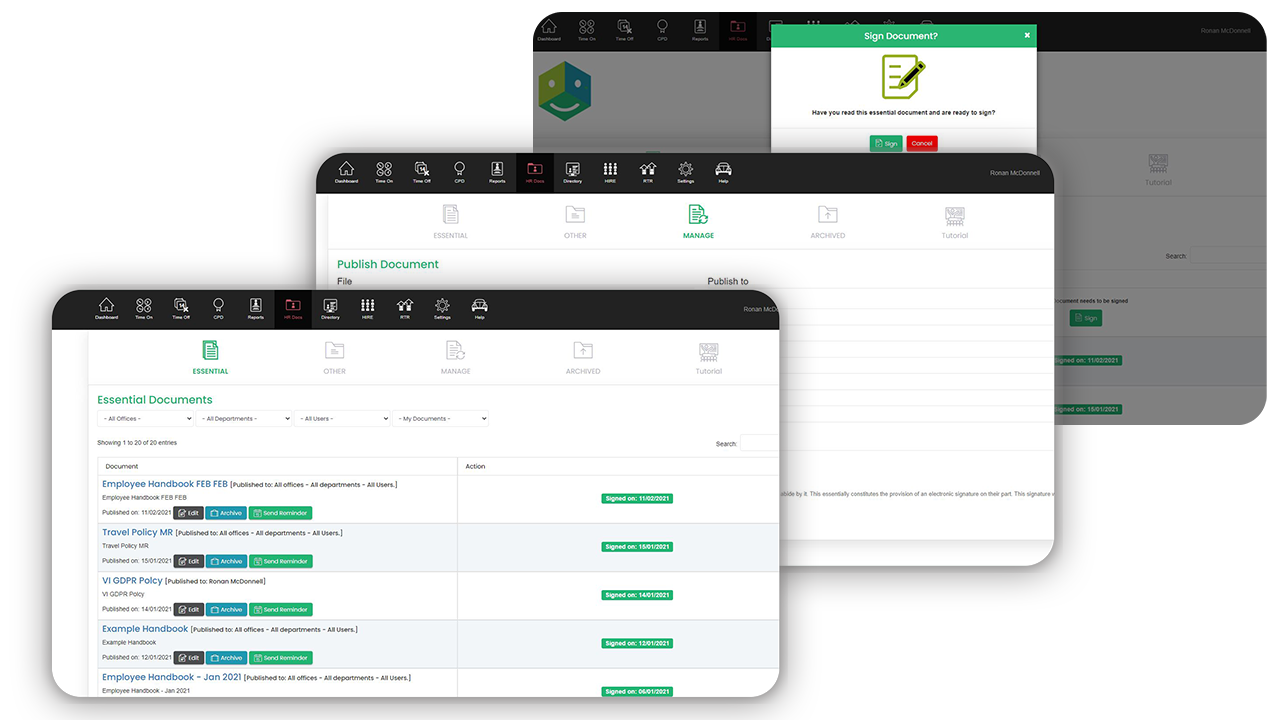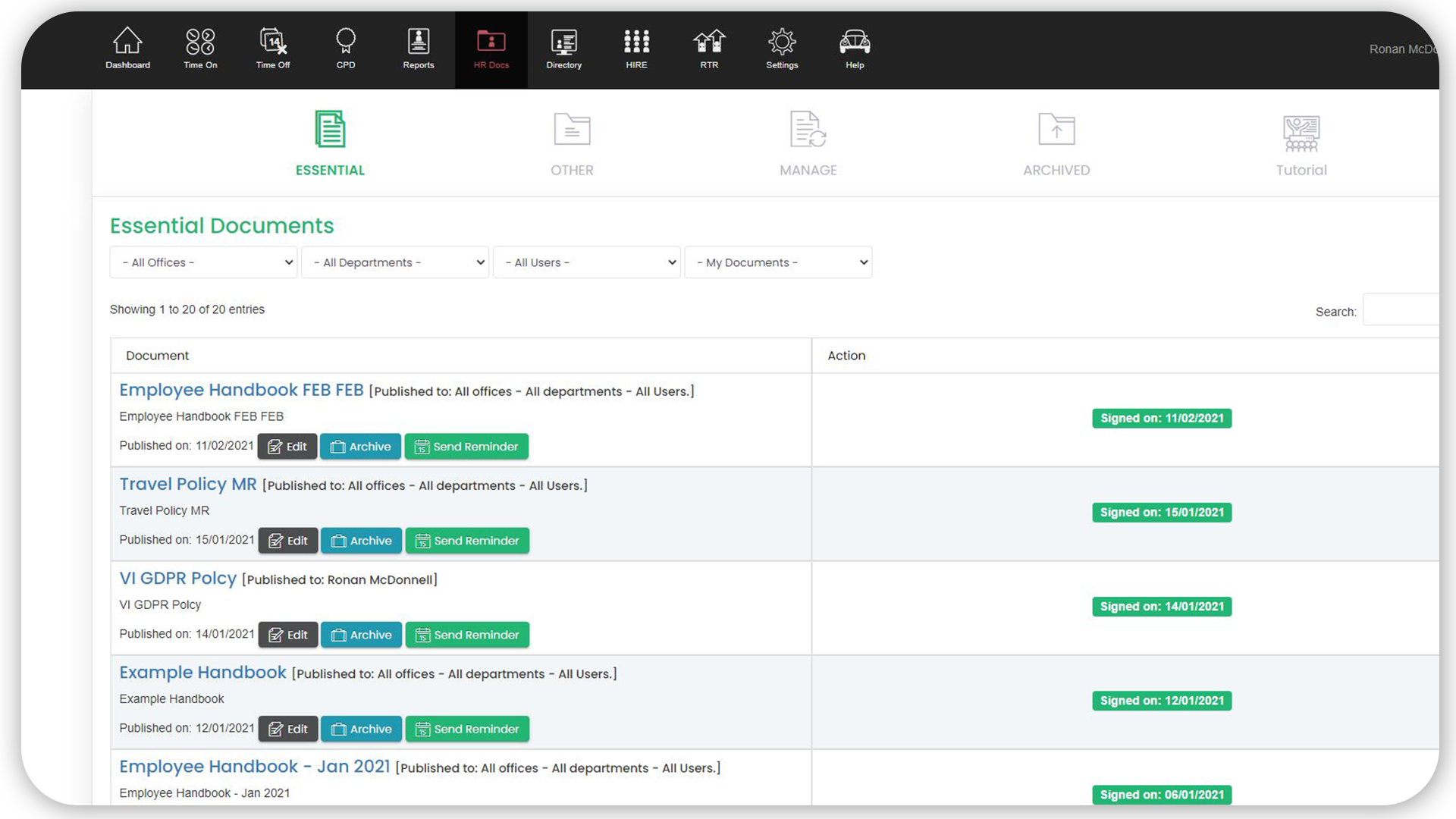 ---
Personalized Documentation
---
Each user has their own view of HRDocs. Your team will only see documents published to them. This makes for a clear, uncluttered space in which your team can work.
- Distribute Docs by office, department, user type or specific employee!
- HRDocs will send automatic reminders
---
---
Stop chasing paperwork! Relieve all manual and paper documentation from your organization. Allow HRLocker's HRDocs to automate the function so that you can focus on your people!
- Allow document reading and signing inside HRLocker
- All users will be alerted and contacted automatically to ensure they see & sign their documentation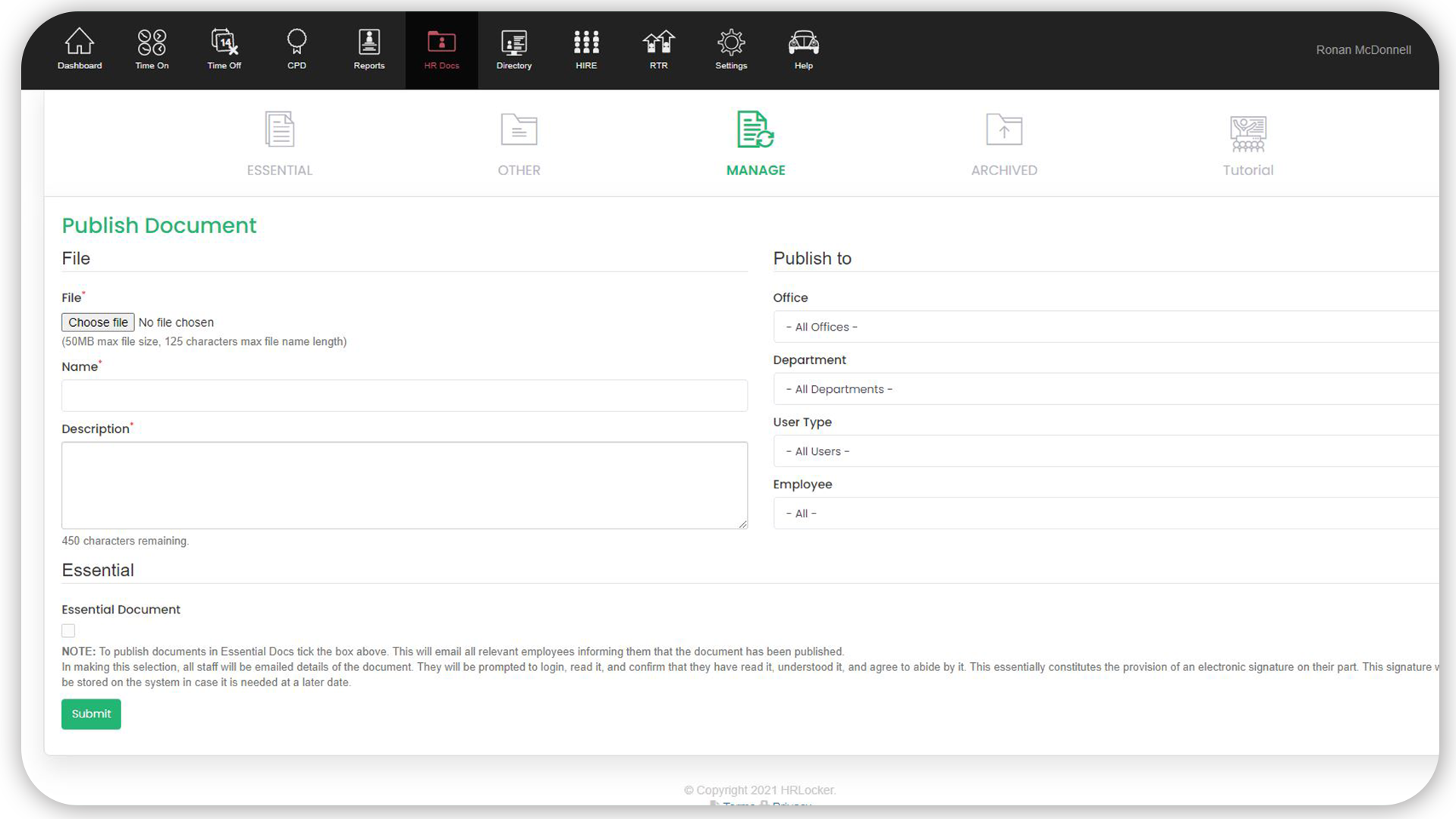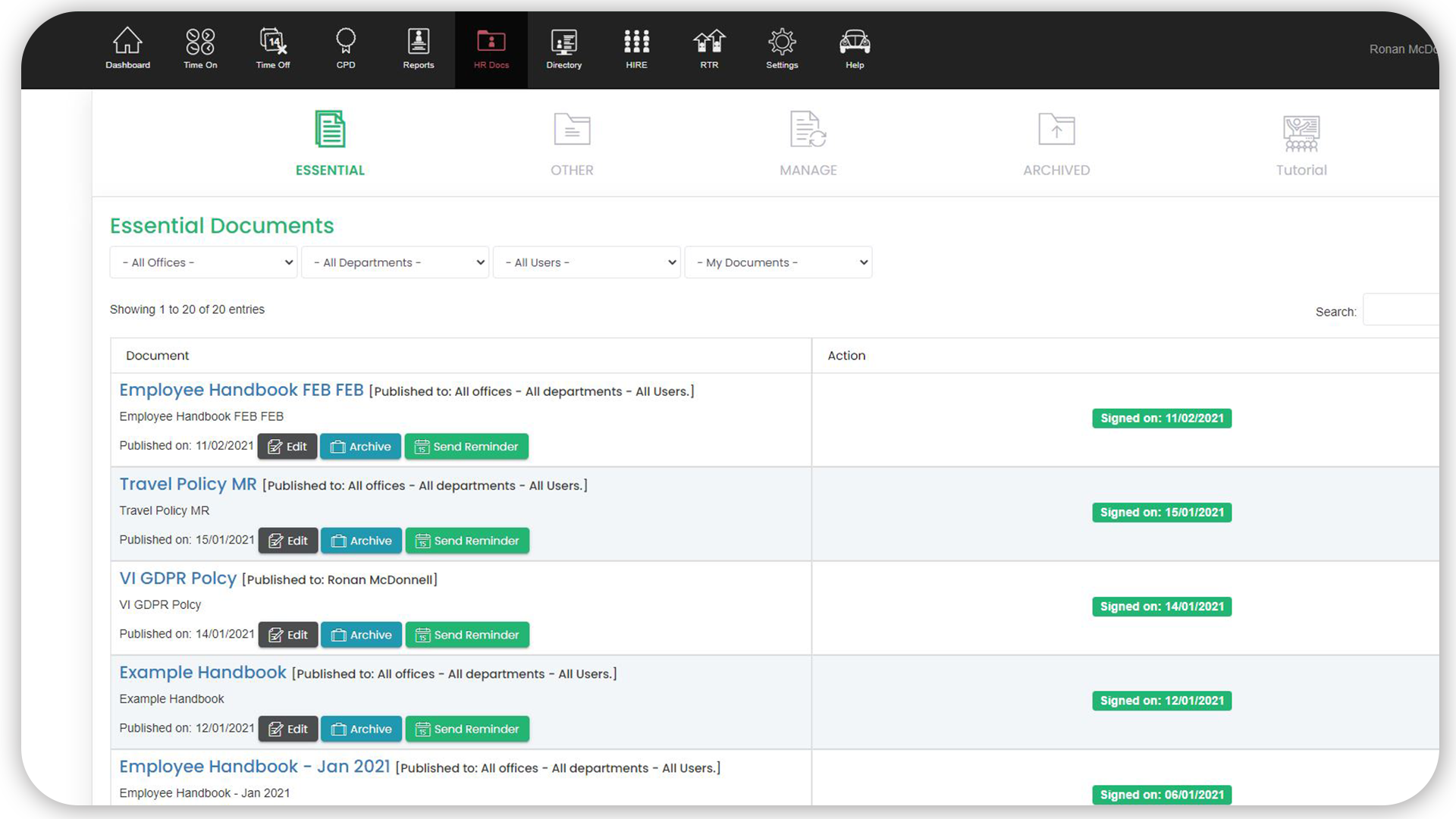 ---
Ideal for remote workforces
---
Given the nature of HRLocker being in the cloud and access allowed remotely, you can onboard and administer all of your company documentation whether your workforce is geographically distributed or not. Perfect!

- Full reporting available inside HRLocker to ensure all relevant docs signed
- Full "non-"essential" document storage area. Not all docs require signatures, store templates & interesting reads to share with your team.
HR Document Distribution
was last modified:
March 4th, 2021
by