Since GDPR became law in 2018, organisations have experienced rapid digitalisation and disruption. 
A combination of technological advancement and a pandemic that changed the way we work forever has made HR a digital and data-focused affair. And even if you're using top-of-the-range HR software, you can still breach GDPR rules by failing to acknowledge the new data flowing into your organisation. 
Changes to working culture and policy mean organisations' compliance practices are fast becoming out of date. Plus, the number of data points around each employee is increasing dramatically, and that means HR professionals need to ensure they're adhering to GDPR. 
If this is the first time you've thought about GDPR since the regulation came into force, it's high time your organisation reviewed and updated its approach to data protection. 
What GDPR means for HR professionals today
The HR vertical has become increasingly dependent on data, with employee information often at the heart of strategy and decision-making. 
Instead of paper files, many organisations operate with an HR platform that hosts private information. Often, these platforms give you the option to collect and manage even more data than ever before. Businesses are no longer constrained by the amount of room they have for filing cabinets. 
Organisations collect employee data for financial, operational, and security purposes. But they also collect it to enhance employee experience, boost engagement, and create a better working environment. For example, knowing the proportion of employees with a certain disability or specific need can help employers make reasonable adjustments and design inclusive policies. 
And now that employees are distributed across the world as remote working gains traction, private information is at an increased risk of distribution too. Where once, employees working from the same office would have been using the same internet infrastructure organisational security systems, nomadic and home workers are reliant on their own internet connection and protections.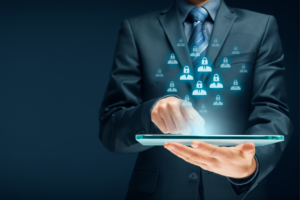 If employees are handling sensitive information from several locations, HR teams need to propose policies, systems, and security infrastructure such as encryption to help ensure that data remains secure. HR teams will likely need to collaborate with IT or cyber security professionals to decide the best compliance and governance solutions. 
Remote working isn't the only thing that has implications for GDPR. The requirement to test and track coronavirus cases means many employers have collected and distributed employee health data to prevent the spread of infection. Now, organisations with vaccine mandates are keeping vaccination records too – adding to the already enormous mountain of employee data. 
GDPR presented fresh challenges for organisations in 2018. In 2022, one pandemic and a considerable level of digital transformation later, HR teams are rethinking their approach to data governance. 
How to make HR GDPR compliant
HR teams have access to a plethora of data about employees. And GDPR requires that companies limit the amount of information they collect, keep it in a secure place, destroy it when there's no justifiable reason for it to be kept, and ensure all data is accurate and complete. 
The first step towards getting a handle on your HR data is to bring it together in one place. Personal information is less likely to go missing when it's stored centrally, and the data you collect will be easier to find and report on.
Some organisations might benefit from hiring a data protection officer. Especially companies where data plays an integral role in their business model, for example, a software company that provides personalised experiences based on users' data.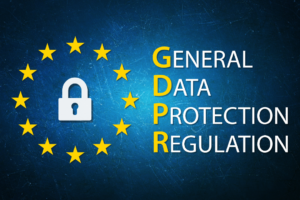 Back in 2018, GDPR was a hot topic. Many companies would have introduced learning programmes and training to ensure workers were up-to-speed. Since then, the regulation could have easily slipped employers' minds. 
But for the reasons we've already explored, GDPR is an ongoing task. Companies should be conducting training sessions for all employees, regardless of how much data they come into contact with. Operating a compliant business demands that every single employee is aware of data protection and their role in upholding it. 
Continue to inform employees new and old about how your organisation uses and manages their data. Your people have a right to know how their data is being processed. But they also have a right to be forgotten and have their data destroyed when there's no justifiable reason for it being kept. 
 A key tenet of GDPR is that the data kept should be complete and correct. Giving employees agency over their data will help you maintain this. Encouraging them to update and manage their personal data in your HR software shows them that you trust them and that you care about how their information is managed. 
According to Gartner, when employees are informed about why and how their employer gathers their data, and feel confident that it's protected, they're willing to work harder for the organisation. In fact, nearly 80% of respondents who are treated this way – as data partners – are willing to put in more effort to get the job done. 
How HRLocker bolsters compliance
Making sure your HR data is protected and aligned with GDPR is a hefty task – but one that's made much easier with the right software. As we've explored before, software isn't a standalone solution to GDPR. It has to go hand in hand with good policy. 
Platforms such as HRLocker allow employees to upload and update their own personal information such as emergency contacts, images, and addresses. Managers can customise their teams' permissions in the employee database, so team members only have access to specific data points. 
Keeping your employee documentation up to date is a necessary, but often laborious task. It's one of the reasons we created the functionality to publish documents to your employees based on their office, department, teams, and user type. 
Signed documents have a time and date stamp, so can keep tabs on how up-to-date the information is, and when you might need to destroy it in line with GDPR rules. Users can read, sign, and submit documents with one platform, so critical information doesn't need to move outside of HRLocker. Data is safe, secure, and protected.
GDPR compliance is a vital task on any HR team's to-do list. But it doesn't need to be a time and energy drain. With the right software, you can keep governance and compliance admin to a minimum, and still maintain a high level of data protection. 
Find out how, by signing up for a free HRLocker trial today.
Enquire about using HRLocker in your organisation in 2023
Book a Demo