Many organisations overthink and fear implementing People Management processes such as Performance Management or Employee Performance Engagement (EPE) systems.
But, really these are just like so many other Business Processes that can be streamlined and automated in the cloud using the latest, cost-and-time-efficient, scalable, online tools.
Our advice is don't be put off by jargon or long, weird acronyms, or to fear rolling our programmes that are actually quite simple. And they should be simple – so that they're effective.
Right now, it's likely that you don't have HR Software so, implementing a new employee management tool will make your life easier and cheaper. Another possibility is, you're replacing a clunky legacy system. So almost any cloud alternative will transform your staff management workflows.
You've basically nothing to lose! Plus with most providers' solutions, you'll get a host of other benefits and other HR functionality included.
Buyer Myths on Implementing Performance Management Systems
Myth!
Implementation and operation of the PMS require time and effort.
Reality
Not so if you use automated processes or software systems in the cloud.
Myth!
PMS implementation is expensive in license fees, rentals and staff time in implementing and training.
Reality
Fast and easy-to-deploy cloud HR Software solutions allow management of PMS processes, easy collaborative file sharing and commenting by management, and encourage employees to monitor scores based on accurate data.
Smart use of reminders and scheduling means reviews will not be missed. Regular dialogue and team spirit are kept high, rewards are given when due and corrective actions are flagged early.
HR software that offers other features, such as applicant tracking, timesheets, holiday management and others, deliver further value.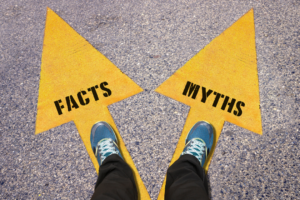 Myth!
PMS is for larger companies that have dedicated HR departments.
Reality
Line managers in almost any size of organisation can leverage economical HR Software for Performance management at surprisingly low costs per head and even claim these costs on expensive via their credit cards.
Myth!
Our IT department will need to investigate how cloud-based HR software can integrate with our current systems.
Reality
NO! If you have no existing HR system, a secure, compliant SaaS (Software as a Service) solution is perfect and needs no complicated rollout or implementation.
Think of it more like signing up for a time-efficient service than a complicated system that needs training and testing.
SaaS software is constantly updated, scalable up and down as your organisation grows, secure, compliant and not radiant on hardware or other infrastructure.
It also encourages employee self-service and engagement with their HR documentation and details and Continuous Professional Development (CPD) pathways for skills and training etc.
Myth!
We can't implement PMS while our organisation is in an unstable phase.
Reality
Cloud-hosted HR software allows you to manage personnel in a flexible, scalable and cost-effective manner. This will ensure that the company is moving forward in a clear and coordinated way.
With SaaS, online systems, you don't have the need to be as invested as in old-fashioned or enterprise-level software which is clunky and expensive. SaaS allows you to put expenses onto your OPEX (operating expense) list and not your CAPEX (capital expense) list. More tax and cashflow efficient!
You don't even need the main decision-maker in an organisation to deploy a PMS system to manage your team.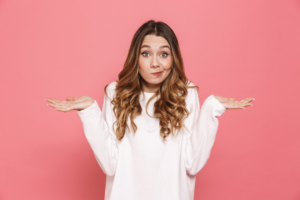 Myth
It will take ages for our senior management to approve the HR Software system and related processes.
Reality
Signing up for a cost-effective cloud system is as simple as saying to your team you're replacing Skype with Slack or that team instant messaging should be by WhatsApp not text from now.
This automation can be processed as a departmental or even individual expense and may not necessarily need sign-off. In fact, taking the initiative might even be smiled upon later when you demonstrate your value and time-saving to the rest of the organisation.
So long as your solution provider meets ISO 27001 standards for the security of information then you should meet most compliance obligations.
There are plenty of departments using different systems at an enterprise level as well as within SMEs/SMBs that do not create conflict. Having disparate solutions is arguably better than having no across-the-board HR Software in place delivering PMS functionality.
How to buy the right performance management system for you
Start with the end goal in mind
What exact problems are you trying to solve? For example, you want staff performance metrics/data, automation, record keeping and review periods to run and administered consistently.
Define your needs clearly and shop for solutions that address and focus on those specifically rather than as peripherals features.
Make the User Experience pleasurable
Choose a nice system that's intuitive and easy to navigate. Solutions that are too fancy and 'enterprise-level' for your team will likely not be adopted, whereas something more forgiving and intuitive will do the trick. You want buy-in and to save time and money so choose your workflow carefully so that the system is welcomed company-wide.
Consider mood indicators, gamification and features that boost employee engagement and are memorable.
Enquire about using HRLocker in your organisation in 2023
Book a Demo