Recruitment Management Software
HIRELocker is our end-to-end Recruitment Management Software Application or Applicant Tracking System (ATS) that is fully integrated with HRLocker. Manage the entire recruitment process in one central, GDPR-friendly location.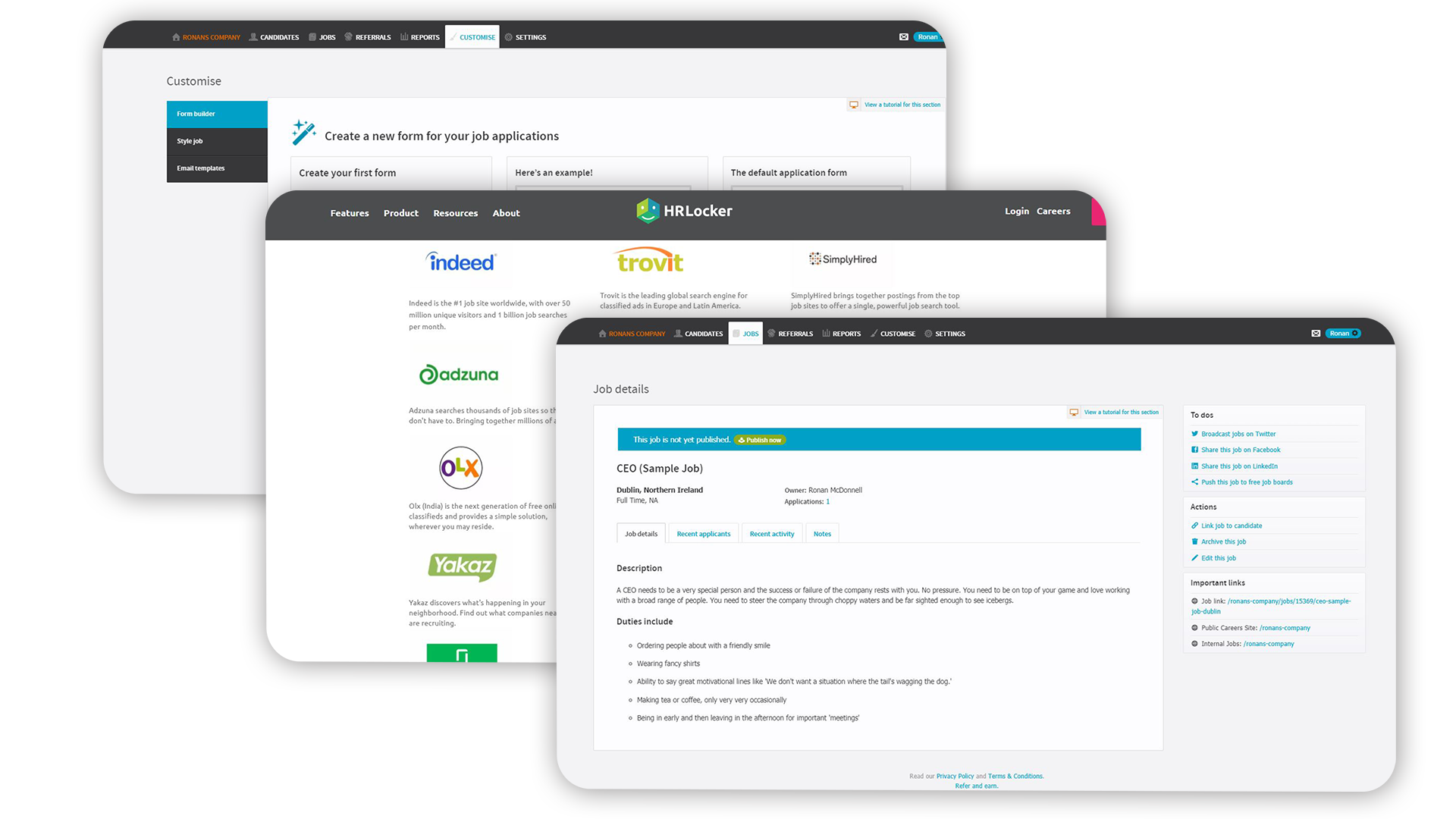 ---
Create jobs & post to boards and social media platforms
---
Create your own custom jobs in your own custom stle. Get your message across to applicant to hire the best fits for you!
---
Create & Design Open Positions
Post to free & paid jobs boards
Add extra forms
Post to social media (LinkedIn, Facebook & Twitter)
Automatic posting on your website
Allow multiple Hiring Managers to collaborate
---
Receive applications & build your candidate database
---
Eliminate disorganized applications & keep your candidate database organized
---
Receive, screen, sort and rapidly shortlist applicants avoiding email applications
Centralize all candidate information
View CV's, Cover Letters & LinkedIn profiles all in one place
Qualify Candidates with tags, ratings and leave notes
Work collaborately on rejections, screening & interview invitations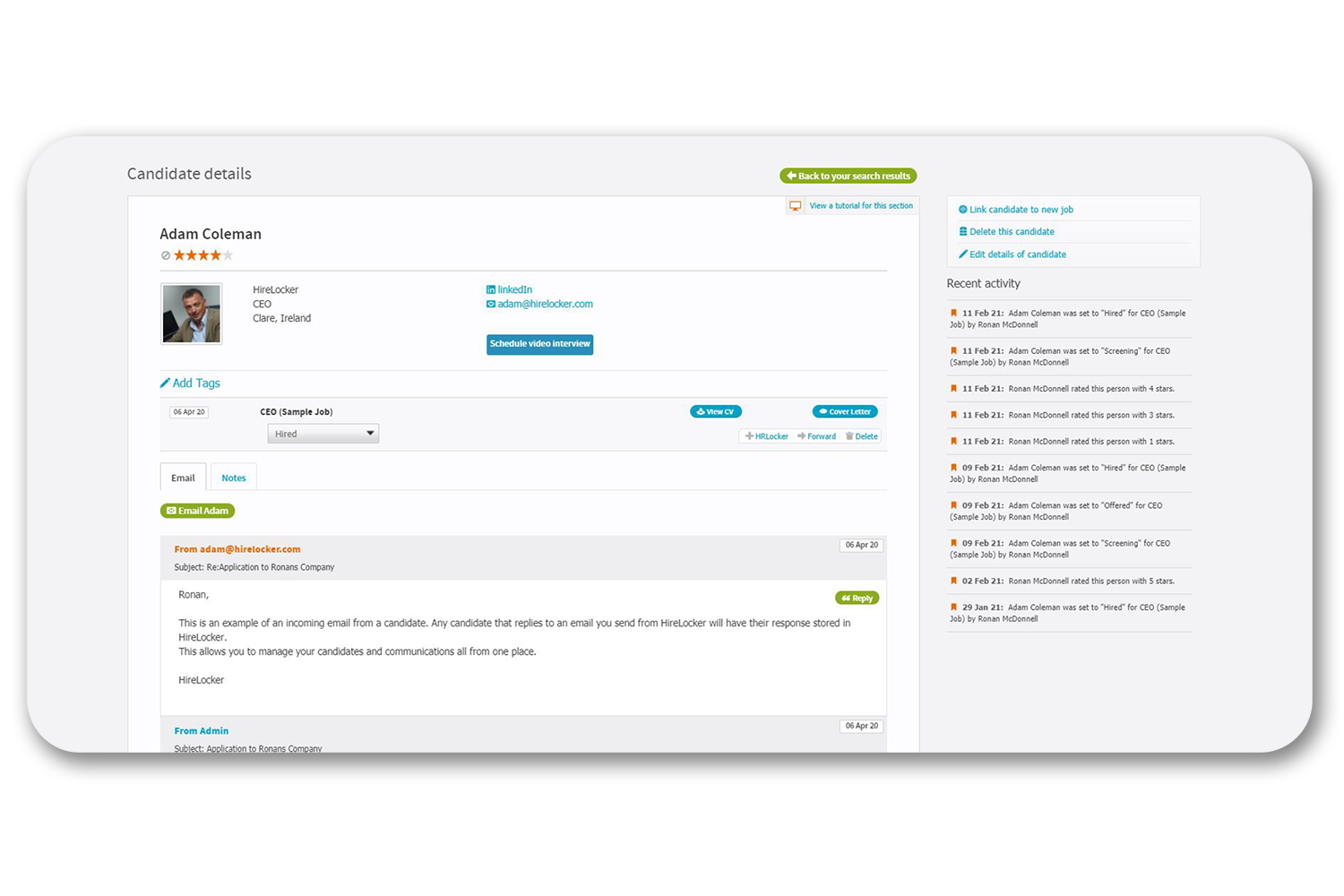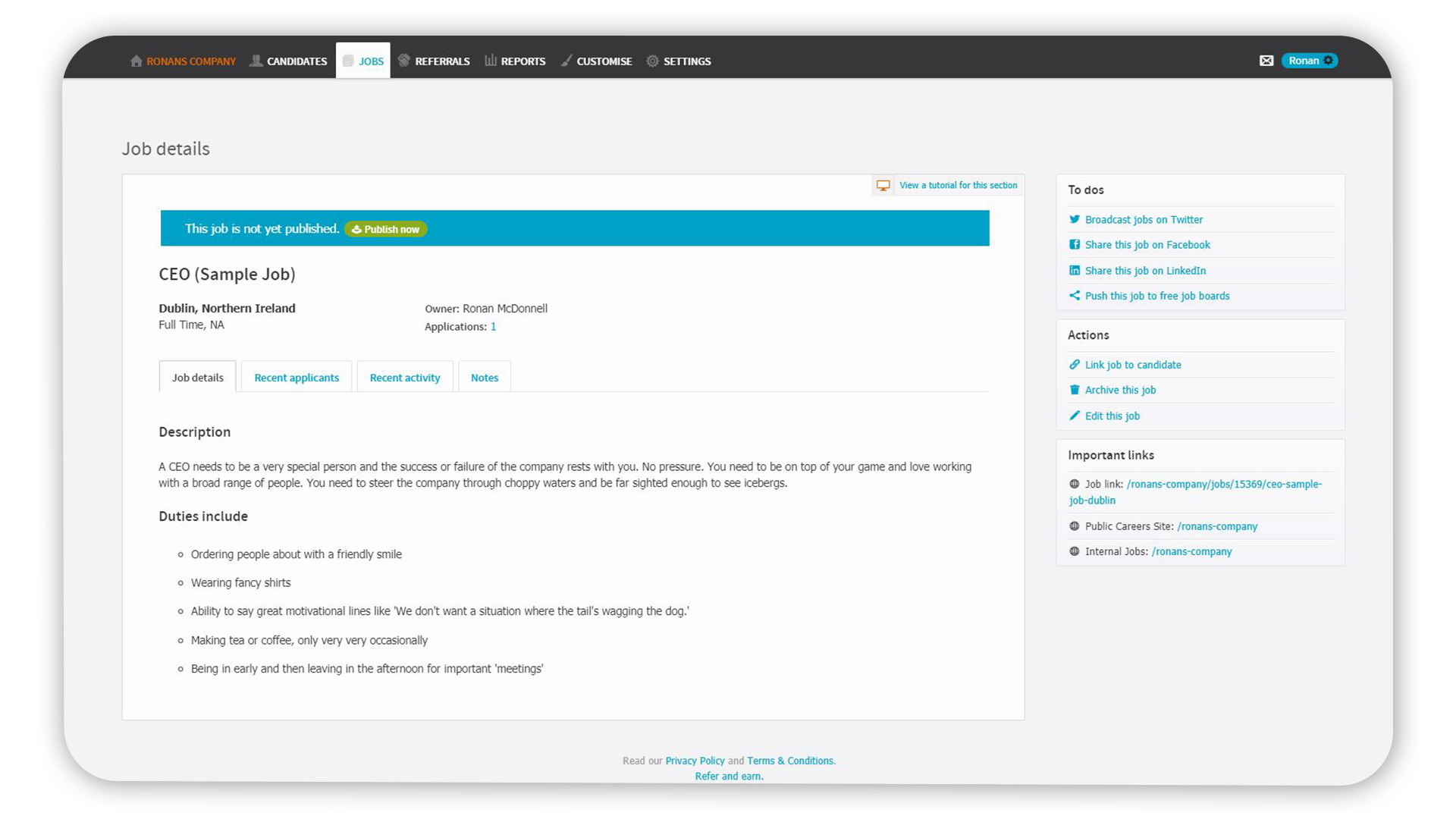 Bring candidates through your hiring process
---
We are all about customization and enabling you to do things your way
---
Tag stages for all candidates (screening, interviewing, unsuccessful, hired)
Write internal notes on each candidate page to streamline communication
Email candidates directly from HIRELocker
Track recent activity inside each candidate area
Trigger customized emails to candidates based on their stage in your process
---
Video interview candidates remotely
---
We are remote first, and we want to enable our clients to do the same. You can now carry out and record all of your interviews inside HIRELocker
---
Don't let working remotely stand in the way of your hiring
It's time to scale! Interview & attach your interviews to candidates
Enable other stakeholders & hiring managers access to watch interviews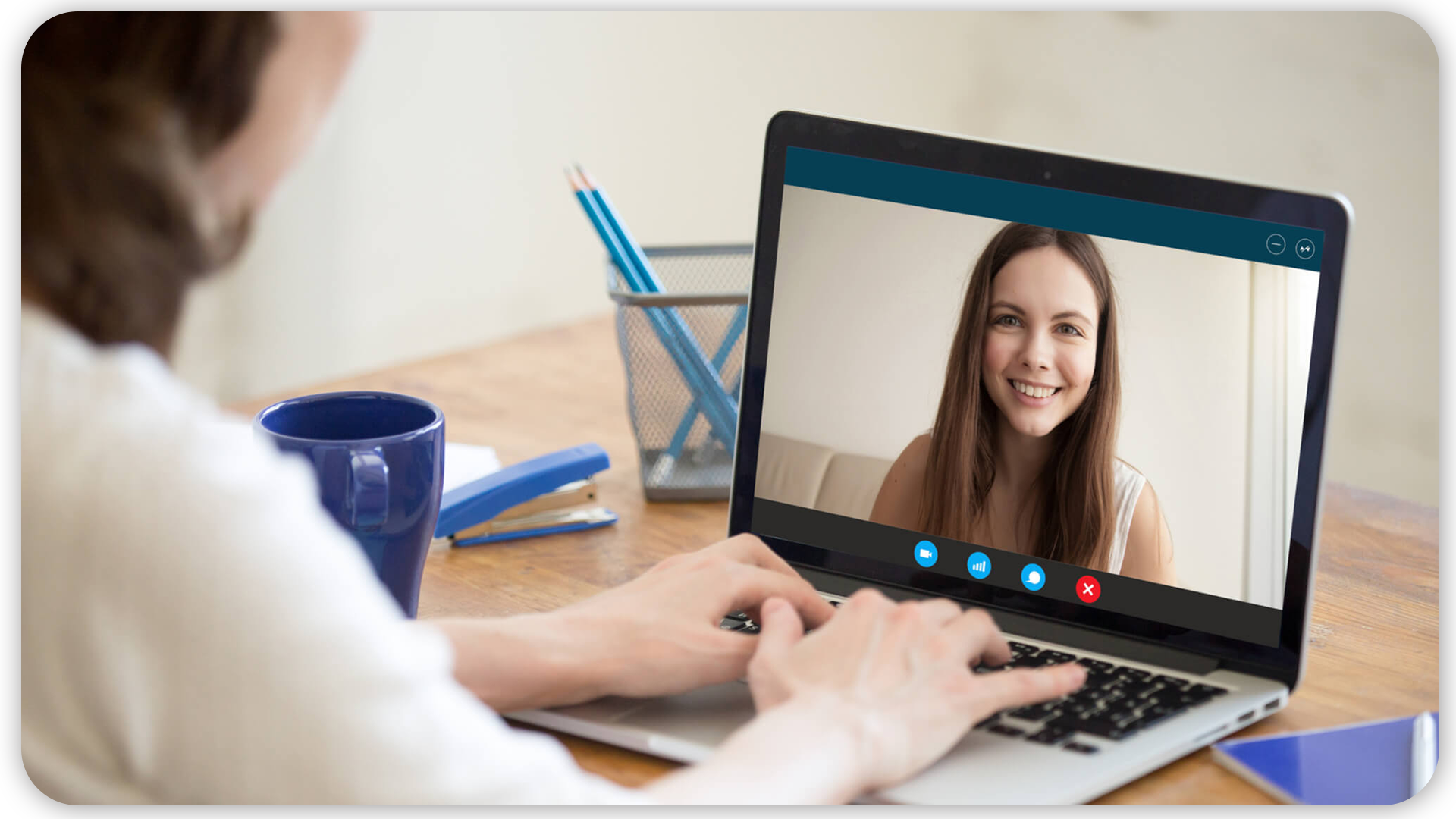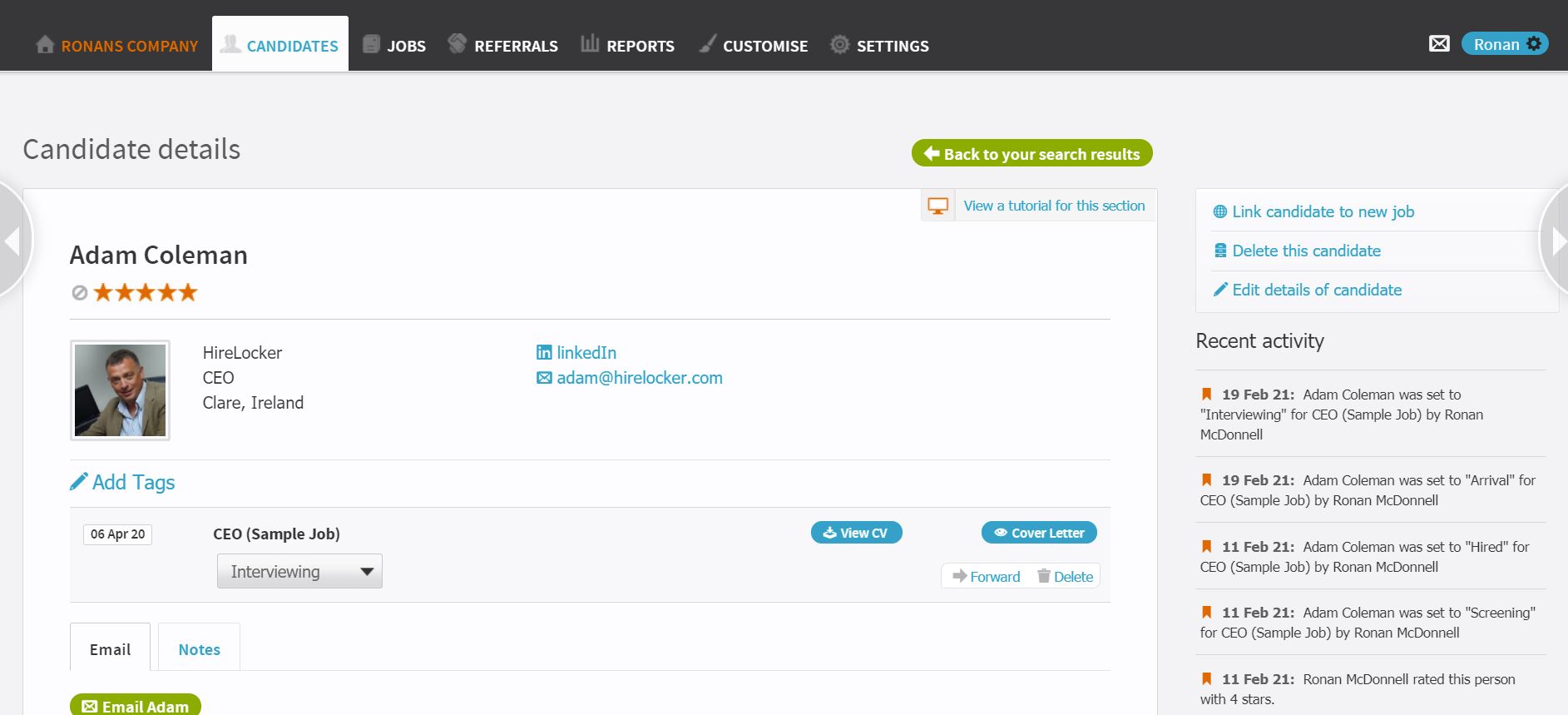 Hire the best people and grow your team the best way possible
---
By enabling your hiring process to work more efficiently and speedily, you will be able to onboard the highest quality candidates before they get snapped up by your competitors
---
Send offers quickly from inside the system
Keep candidates on file for other positions that may arise
Link candidates to other jobs if they are best suited elsewhere
Onboard directly into HRLocker to absorb new starters into your culture
---
By enabling your hiring process to work more efficiently and speedily, you will be able to onboard the highest quality candidates before they get snapped up by your competitors
---
Once hired, zap candidates into employees in 2 clicks!
New employees will then begin to receive your onboarding plan set up in your HRLocker account
Automate onboarding easily!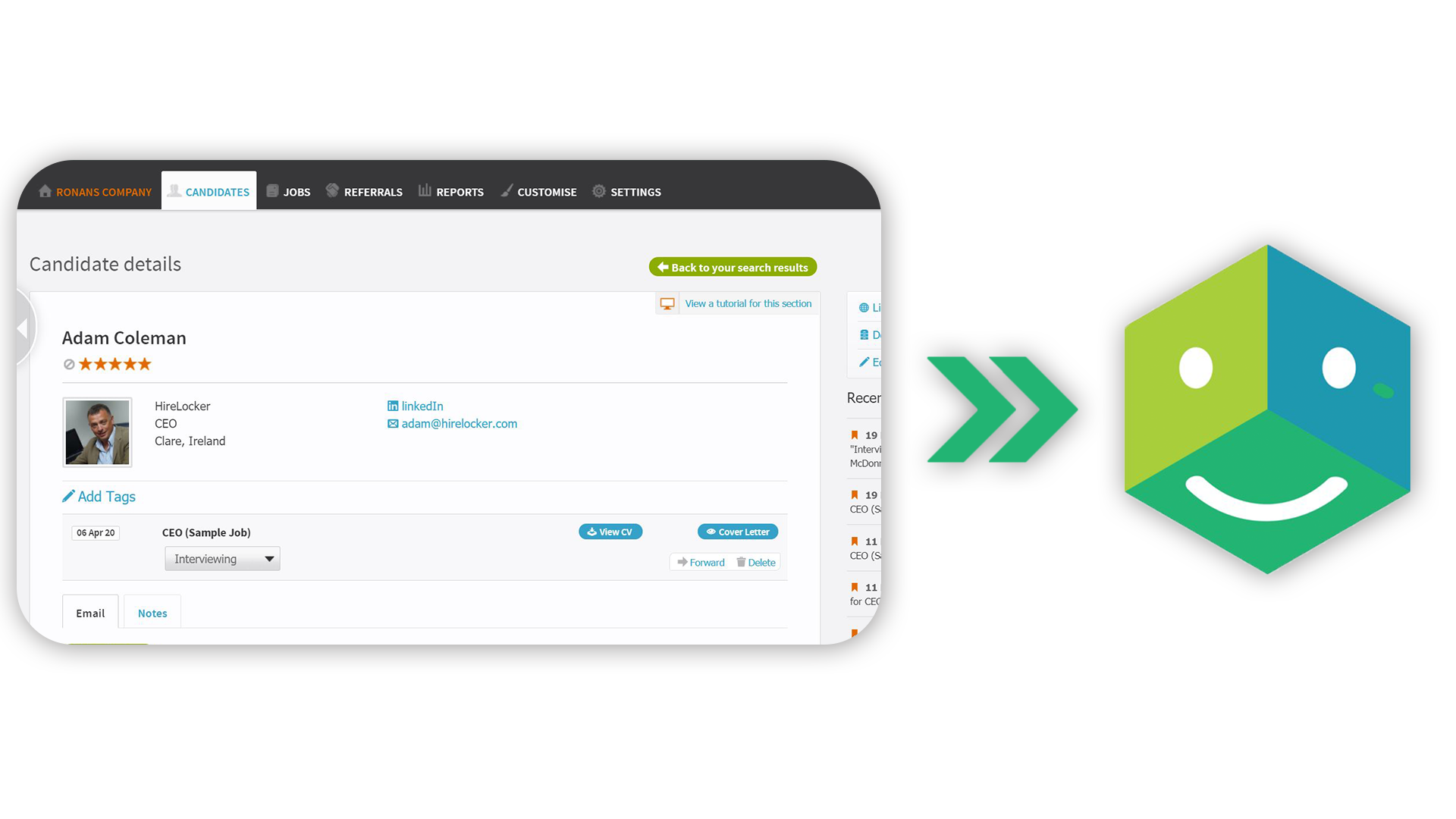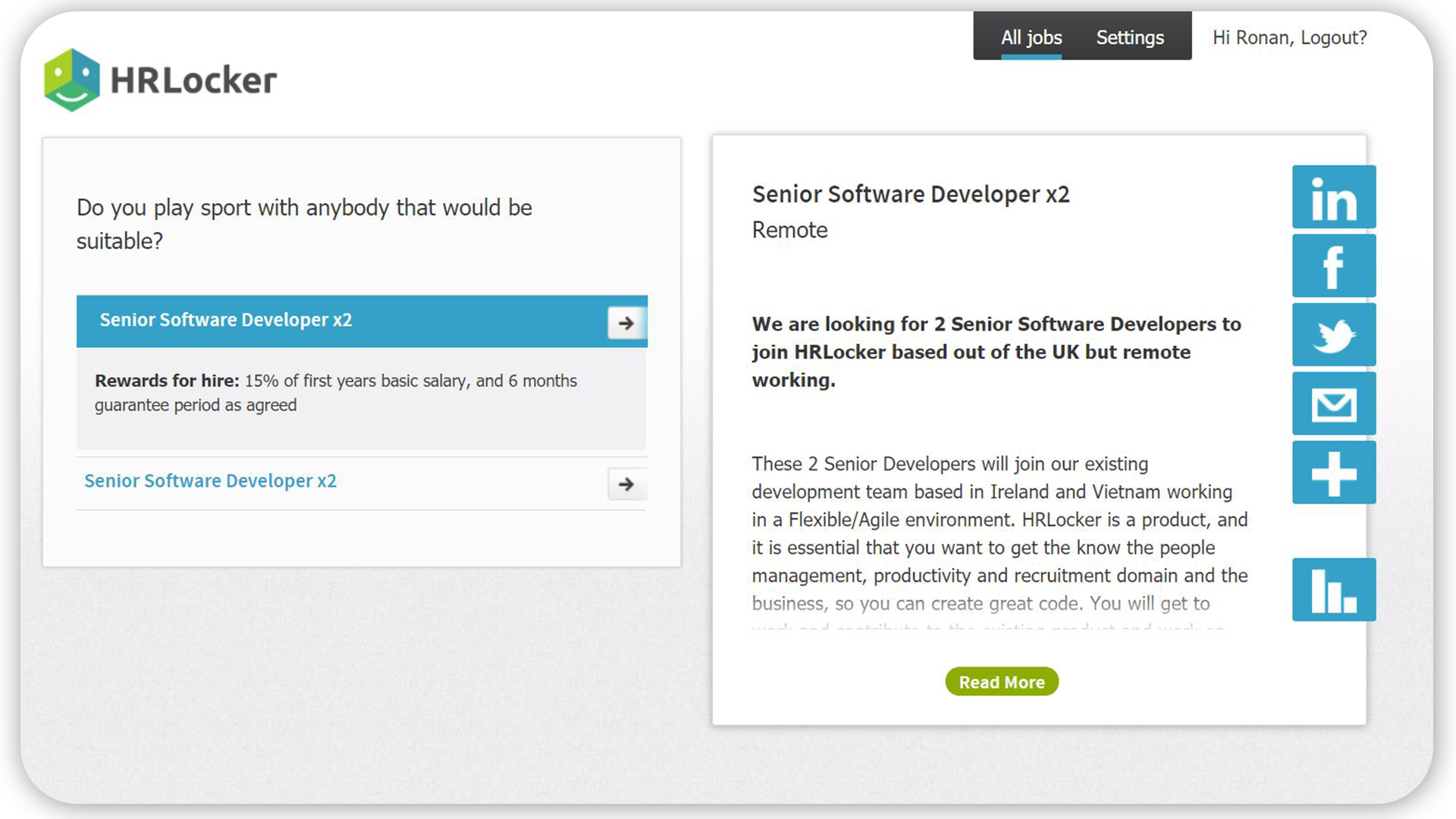 ---
Full internal & external referrals
---
Your next great hire is usually hiding away somewhere in your extended network! HIRELocker enables your team (and also external recruiters that you work with) to refer candidates for your open roles.
---
Easily work with external recruiters and talent acquisition partners
Allow your team to link their social media profiles to HIRELocker so you can see who refers the best candidates
Run reward programs for your team to bring in the best new team members!
Hiring reports to learn where you excel in your onboarding process
---
HIRELocker contains a full reporting suite that will ensure you know where your candidates are coming from, how fast and efficiently they are moving through your hiring process and allow you to monitor your hiring campaigns.
---
Report on job applications, process timings and source funnels
Yield interesting results – are your paid jobs boards bringing you less return than free boards or social media? Save time and money
Pull long term reports to really pinpoint where hiring success lives for you!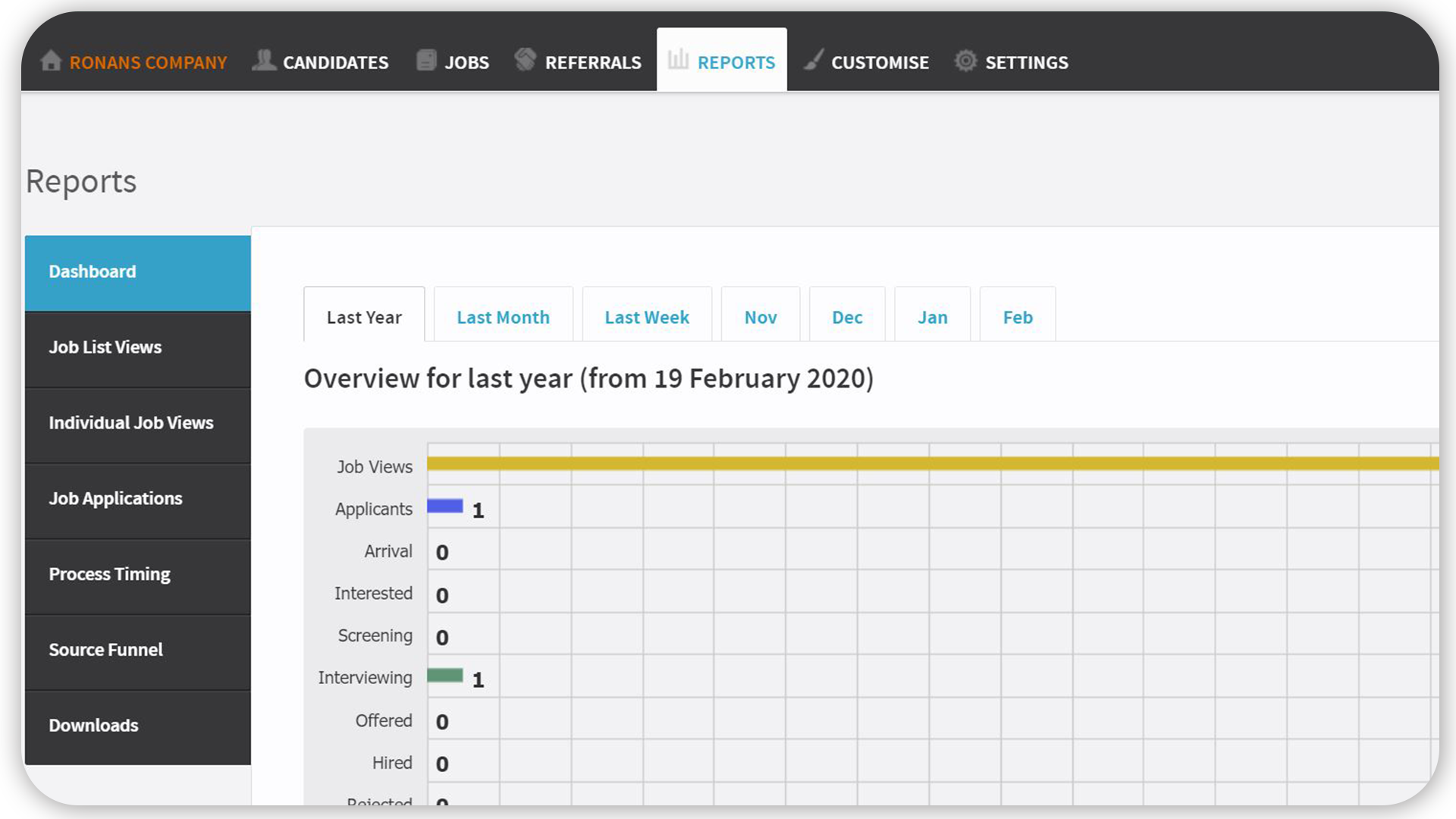 Recruitment Management – Your Complete Applicant Tracking System
was last modified:
March 4th, 2021
by