With the growth of the Irish economy anticipated to be "at a somewhat faster pace in 2023 than had previously been expected"*, this continues to be an exciting time for Irish business. 
But business growth presents challenges to HR departments – employing new staff places increasing pressure on your existing HR and recruitment processes (especially true as the labour market tightens), and this adds to your workload just when you need your operations to be running as smoothly as possible. 
Each new opening triggers a series of related tasks, and every time a new hire joins, you have to retrieve all their personal details, add them to your internal systems and integrate them with the team. And all this as you stay on top of leave requests and approvals, payroll, certifications and training. 
This is why you need HR software: to automate time-consuming manual tasks, consolidate all your data and documents, and simplify all your internal processes. But how can you be sure you're choosing a tool that will really reduce the stress and provide you with a proper return on investment?   
To help you do just that, this article outlines our top five recommendations for HR software in Ireland. We consider key factors, like customer support, implementation and accessibility. And we look at our very own HRLocker, which offers award-winning customer service and is run from our HQ in Lahinch, County Clare.
Support your people and save time with HRLocker, an all-in-one HR solution based in Ireland.  Book a free demo.
*Economic & Social Research Institute, QUARTERLY ECONOMIC COMMENTARY SPRING 2023
How to find an HR software solution you can scale with
A growing business needs HR software with end-to-end functionality. That means easy-to-use self-service tools and features for handling compliance, time-tracking, recruitment and onboarding.
But even with all these features, you could be investing in the wrong platform if customer support is lacking. That's why you also need to look for:
Comprehensive customer onboarding 

Responsive, local support 

Strong values that align with your company's mission

A significant return on investment (ROI)
Customer onboarding
To get employee buy-in and help staff make the most of an HR tool, you need a comprehensive onboarding process. This will ensure employees quickly get up to speed on how to use self-service features to take control of their data and reduce your workload.
Responsive, local support
When you're implementing a new HR solution, it helps to be able to speak to real people located in the same time zone as you. And an Irish team is even more helpful when you're navigating the specifics of our compliance regulations. 
Strong values
As you scale, you need a team that makes an effort to understand your needs and align with your goals. And the right solution will make this possible with company values that match your own. 
At HRLocker, for example, we adopt principles that allow us to scale and develop, and we were founded by HR professionals who continue to make up our leadership team today. So from top to bottom, our solutions are designed to make your job easier, even as your responsibilities grow.
ROI
Any tool, software or otherwise, needs to be a solution that offers concrete value. All our recommendations provide a positive ROI, and we also share a way to measure that ROI within our first platform description.
Features to look out for
A great HR platform brings together these core ideas in one place:

A GDPR-compliant space for you to store employee records, training certifications and digital signatures 

Compliance management solutions that simplify processes for absence and time-on reporting 

Automated tools for weekly tasks such as time-tracking, TOIL calculation and continuous professional development

Self-service solutions for employees to request holidays and upload documents 

Cost-effective recruitment and onboarding tools for remote, hybrid and on-site workers
The 5 Best HR Software Solutions for Irish Companies
To ensure a seamless experience with your HR management software, look for a centralised solution with a strong support team. That's exactly what these five tools offer, starting with our top pick: HRLocker (yep, that's us!).
HRLocker: the best HR solution, based in Ireland
After building a career in HR, HRLocker CEO Adam Coleman decided to move back home to Ireland and set up base in Lahinch. First, he worked as an HR consultant, then in 2013 he bought the software that would become HRLocker.  
Since then, we have onboarded over 30,000 users, empowering them to cut down on manual tasks and to boost employee engagement and productivity.
Our software provides an all-in-one solution for streamlining compliance, managing the employee lifecycle and automating time-consuming, manual tasks.  
With intuitively simple self-service tools for time-tracking and holidays, you give employees more autonomy and control over HR tasks, improving their experience while reducing your workload. And in HRLocker's centralised, GDPR-compliant platform, you can store unlimited amounts of data for WRC and HSA checks. 
We assign you a dedicated customer care agent throughout implementation and beyond, so you can feel confident you'll get responsive support from the moment you onboard and as you grow. You'll also be able to access webinars, podcasts and how-to videos on key HR topics for extra guidance.
"The software is easy to use and users require very little training to get up and running. The system's reporting feature has been further developed to allow for additional reports, which are useful for management review. Finally, the software is produced, developed and supported from County Clare, and we are happy to support Irish business." 
-Elaine B., HR and Payroll Manager 
Features our partners love 
Compliance solutions

to streamline processes for timesheets, holidays, sick leave and data protection and allow you to get rid of your paper-based system 

An end-to-end recruitment and onboarding solution (HIRE)

 for creating job posts, managing applications, conducting interviews and onboarding new hires

Timesheet tools

that let employees log their own hours via mobile app and verify remote work with GPS tracking

Absence management tools

that automatically track TOIL and schedule recurring leave

A performance management solution

that provides real-time insights on continuous professional development

A project management tool

that lets you create, assign and track projects
Pricing
| | | |
| --- | --- | --- |
| HRLocker Plan | Who's it suited for? | Pricing |
| Freemium | Teams with up to 4 users – to help your business grow | Free for 6 months |
| HR Essentials | Teams with 15+ employees –  for managing day-to-day HR operations & tasks | €4/£3.50/$5 |
| HR Professional | Teams with 15+ employees – for managing your hybrid or remote team | €6/£5.50/$7 |
| HR Enterprise | Teams of 250+ employees looking for flexible HR solutions | Tailored quote |
What users say 
"From the start, the assistance from HRLocker support staff was fantastic. From initial testing of the software right down to full installation, the team at HRLocker could not have been more helpful, always ensuring we were happy. It has transformed our time and attendance recording to make it more professional and that of a modern employer," 

-Diarmuid C., Managing Director
Trusted by over 30,000 users in 55 countries worldwide,
including growing businesses across Ireland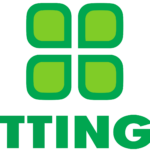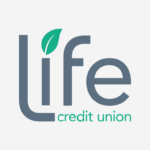 Advanced
Advanced, acquirer of Ireland-based Advance Systems, provides HR tools to companies across the UK and beyond. The platform lets you centralise employee data and automate processes like TOIL allocation and time-tracking to take manual tasks off your plate. 
Though the company no longer has a local support office in Ireland, its UK-based customer service team is available to provide support. And, like HRLocker, Advanced focuses on its customers as a key value and mission. The result of this is dedicated help with onboarding and tool integration.  
Key features
A database for you to store employee training info and data

A time-tracking solution which allows employees to clock in and out 

Automated shift allocation

Absence management tools and reports

A recruitment tool with candidate tracking 
Pricing
Advanced doesn't publish pricing information on its website. However, they offer a free demo and consultation.  
What users say 
"Advanced has proven to be a very flexible system which we have been able to adapt to our ever-changing needs. We have found all support staff to be highly skilled, friendly and innovative," 

-Martina C., Solutions Delivery. 
BambooHR
Established in 2008 by two HR professionals, Bamboo HR was created to "set people free to do great work." This means it includes a whole host of automated solutions and easy self-service tools that take pressure off HR managers and give employees more control over tasks like leave requests and time tracking. 
Because of this drive to make life easy, BambooHR is also simple to use and comes with great support. Though the company is US-based, they are highly responsive via email and over the phone. And you'll get a dedicated project manager to support you throughout implementation. 
Key features
A GDPR-friendly database where you can record employee information

Time-tracking tools and reports 

A performance management solution that updates employees about their progress and wins

A recruitment tool to track applicants and onboard new hires

A self-service app where employees can log hours and request holiday 
Pricing 
You can't find pricing information on BambooHR's website. You can reach out to a sales consultant for a quote. 
What users say 
"Their customer service is very helpful and quick in responding and provide solutions to problems and issues as and when occurred. BambooHR has some great features as well, like I am now easily able to track the activities of my team members and subordinates," 

-Mayank M., Production Manager. 
Access People HR
Access People HR is an intuitive HR management system (HRMS) that was created to grow with small businesses. As such, it includes easy tools for managing large amounts of employee data and automated solutions for time-tracking and absence management. 
Founded in 1991, Access People HR initially served only the UK and now serves 49 other countries, including Ireland. Users get access to an online support community and what Access People HR describe as "rapid response times." 
Key features
A cloud-based database for storing employee information 

A centralised recruitment and onboarding system that includes integrated document checking

A people-planning function to manage headcount 

An app where employees can upload documents, book holidays and request HR support  

Reports on metrics like absence and employee demographics
Pricing
Access People HR has four plans at £3 per employee per month (Essentials), £5 per employee per month (Professional), £7 per employee per month (Enterprise) and £9 per employee per month (Elite). The tool also offers a free trial. 
What users say 
"Access People HR has a really straightforward interface that was quick to roll out across the organisation. We're pleased that they've recently improved their customer support, with lots of guides available (e.g. for creating custom reports and workflows) and with quick response times to any enquiries that need further investigation." 

-Graham H., HR Partner. 
Zellis
Through integrations with tools like HCM Cloud, Zellis provides a comprehensive suite of HR services including payroll and consulting. Zellis provides expert support, but you can also pay to upgrade to an enhanced service. 
An in-depth onboarding process means Zellis helps you outline and set business objectives to make the most of the software. Then, when using the platform to manage holidays and track time across projects, your employees can easily use the online help desk if they run into any issues. 
Key features
Managed HR and payroll services 

Recruitment solutions including candidate background checks

Time-tracking and resource-planning tools

A self-service portal for employees to book leave and submit expenses

Real-time reports
Pricing
Zellis doesn't list pricing information on its website so you have to reach out for a consultation to get pricing information.  
What users say 
"The demo was very good and one that left me feeling excited about the future potential of our system. Better integration with other systems, faster performance, and improved analytics are all things that are high on our priority list as a business and should help us to work more efficiently."

-Liam, H., People Rewards & Systems Manager
Creating resilient HR processes as you scale
Automation tools are essential to saving time as your business grows. By handling mundane, manual tasks and centralising key data, they free you up to focus on employees and new recruits.  
But when you're looking for the ideal HR platform, you need more than just a set of tools – you need a partner who will understand your objectives, be responsive to the issues you're facing and present you with solutions that address your needs. 
HRLocker provides just that – a centralised database with a self-service module for your team, a range of automations and streamlined processes, and award-winning, locally-based customer support.  
Support your people and save time with HRLocker, an all-in-one HR solution based in Ireland.  Book a free demo.
Frequently asked questions about HR software in Ireland
What does HR software do?
HR software automates manual processes and centralises employee data. This means it normally includes tools for:
Some HR platforms also offer self-service tools to further streamline processes. Inside HRLocker, for example, employees can track their own hours and request holiday. 
What are the benefits of HR software?
HR software allows companies to save time as they manage projects, support employees and onboard new team members. By automating tasks and centralising key data, they reduce manual work, make compliance easier and give you time to focus on engagement and productivity.
What is the name of a company that makes HR software for Ireland?
HRLocker is a leading Irish HR software company. Based in Lahinch, County Clare, they provide support to over 30,000 users with an all-in-one platform that saves time by automating manual tasks. 
You can store data, manage compliance, track employee hours, handle recruitment and onboarding and oversee performance reviews, all in one place. And, if you have any queries, you can reach out to the dedicated customer care agent that's assigned to you at implementation.
Enquire about using HRLocker in your organisation in 2023
Book a Demo